Free Jin Chao Liang
58
people have signed this petition.
Add your name now!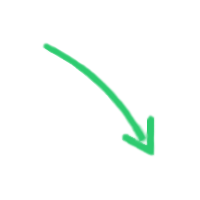 58

people

have signed.

Add your voice!
Maxine K.
signed just now
Adam B.
signed just now
The cause of this petition is to ensure justice for an innocent man in jail. In January, I was having trouble with alcohol and drugs. My former brother-in-law and I have had a tumultuous relationship since I was 17 years old. I began a relationsip with his brother at the age of 15 and by 17 I was pregnant with my son. I assumed that my ex-husband was the father only for the reason that he was less of a rebel... he was the more responsible one of the two brothers. If I was going to enter the institution of marriage with a baby on the way I decided that I wanted the stability that my ex-husband offered at that point in time. My ex-husband did not know that I had an affair with his brother until I left him for his brother when my son was a little over a year old, or about 18 months into the marriage. His brother and I were on and off again for about two years--bringing us to last January. I was out of control with alcohol and drugs, and one night when I was drunk he came over to make sure I was okay and did not do anything stupid. We had sex, and afterwards I wanted to go back to the bar, but he would not let me for my own protection. We argued and I told him that he could not control my life. We proceeded to have sex again--in the midst of our anger--so it was rough. Well, afterwards we started fighting again and I drove him home. On the way, I told him I wanted him out of my life forever. I told him that I would stop him from trying to control me. I told him the exactly what I would tell the cops--that he raped and beat me. And then I threatened him--if he didn\'t confess to it, I would physically harm myself. And if that wasn\'t enough, I used my (maybe even our) son as leverage. I told him that if he tried to prove that I was a liar that it would destroy my son. That instead of hurting me he would only hurt an innocent child. It didn\'t take much to coerce him-- It sounds awful, but I\'ve always been able to control and manipulate him. I went to the cops just as I said I would. During the time we had sex the second time the night before, I had fallen off of the couch and bruised my jaw. I told the doctors that I thought it was broken to get medication even though it actually hurt very little. Also, when I fell of the couch I bit my lip, and the day before I had been packing my son\'s clothes to go to his father\'s house, but I forgot some of it, and during sex when I fell off the couch and I cut my lip I reached for something to put in my mouth to stop the bleeding-- a pair of my son\'s underwear happened to be what I grabbed and put in my mouth (I had just done laundry). I told the cops that he shoved it in my mouth to muffle my screams as he raped me. They arrested him immediately, and during the taped statement he confessed, just like I told him to. I continued to be out of control when it came to alcohol and drugs. Then, I found out I was pregnant as a result of the sex I had with him, but I lost the baby. The miscarriage changed me. I saw it as karma and realized what I did. I thought, oh my god... I put an innocent man in jail. And not only that, but if he is convicted then he will be deported back to China. He moved here when he was eleven and established a \"permanent resident\" status--meaning, if you are convicted of a crime, you get deported after you serve your sentence here in the United States. Even though he did put in an application for citizenship last year. Today was the second bail hearing, and a reduction was not granted. The prosecter outwardly lied. To the judge, she said that I told the cops that he raped me two times, when, in truth, I told them of only one instance in the report. She went on to say that he is an illegal alien or here on a VISA (he has been a permanent resident since he was eleven), yet called him my husband(last bail hearing according to her he was my current brother in law!)--two very contridictory statements! Only a few days after the rape I told my sister and a few others the true story. I recanted my false testimony and admitted the true story on March 3, 2006 in an affidavit that I submitted to the public defender handling his defense. My sister has come forward to defend his innocence as both a person that knows his confession was a result of coercion and a personal friend that knows what Jin Chao is and isn\'t capable of. He is still awaiting trial. So here, I am asking everyone to give an innocent man a voice. I would like to get as many signatures as possible. I will be sending this to whoever will listen--the press, the prosecutor, or even the Attorney General of New Jersey.
Sponsor
My name is Mandy Liang. I am a woman trying to free the man that I wrongfully accused and put in jail. I am ready to face any consequences that come as a result of my lies... as long as Jin Chao Liang doesn\'t have to anymore. I\'m a desperate woman, I have to fix what I have broken.