SAU Lockdown -Jimmy Gaines- made a mistake, faces possible 3 year jail sentence! MUST read, Sign The Petition today!
1128
people have signed this petition.
Add your name now!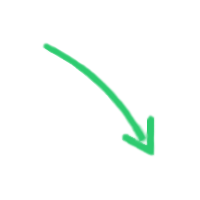 1128

people

have signed.

Add your voice!
Maxine K.
signed just now
Adam B.
signed just now
A group of SAU students have decided to start a petition regarding the sentence that Jimmy Gaines faces. Jimmy Gaines will be heard in Hamilton County Court and is facing a possibility of a three year minimum jail sentence from the Hamilton County Police Dept.
The FBI had already released Jimmy Gaines after questioning realizing the misunderstanding, however, Hamilton County Police Dept held Jimmy Gaines in prison and are charging him with a three year minimum jail sentence over 50 words Gaines said two wednesdays ago which Gaines was the first to apologized for that day the minute the words left his mouth.

I encourage you to sign this petition! Lets help release the charges against this man.
Lee Davis (Jimmy Gaines Attorney) is looking for letters of encouragement that can be presented in during Jimmy's trial on March 6, Contact info: lee.davis@davis-hoss.com

If you want to help Jimmy Gaines out with court fees, here is the link!http://www.gofundme.com/payforjimmy
We want to emphasize that we Appreciate the quick response from the local SWAT team, Hamilton County, and Collegedale police Department two Wednesdays agothat cameto help protect our SAU Campus, Staff, and Students.
This petition is to release the charges against Jimmy Gaines ONLY and is NOT at all in disrespect to Police and SWAT team.
Please Read More here:
http://www.timesfreepress.com/news/2014/feb/04/falsest-report-of-all/?ismobile=false
Source: The Times Free Press
The long arm of the law wants to lock Jimmy Gaines in jail. He'd become a felon, stuck behind bars for three years or longer.
But Gaines doesn't seem like a criminal. He's more like your kid's favorite teacher, or the neighbor who checks on the widow down the street, or the guy who always opens the Bible study in prayer.
Gaines, who looks like a young Jimmy Stewart, doesn't drink or cuss. He had just created an after-school program for inner-city youth. Until recently, the only thing on his record was a speeding ticket ("a 72 in a 55," he said).
"I've never even been to the principal's office," he said.
Yet 12 days ago, Gaines looked up from his job helping cancer patients to see police swarming all around him. They handcuffed him, searched his truck, and took him to jail, where FBI investigators questioned him and Hamilton County officers decided to throw the book at him.
All because of something he said.
"It was a joke," Gaines said.
On Jan. 23, Gaines walked into the enrollment offices at Chattanooga State Community College. It was the last day to enroll for spring classes, and Gaines thought that his three-year quest to get back into college was finally over.
In 2009, Gaines dropped out of Southern Adventist University, several courses shy of a degree. His father had just gotten lymphoma. Gaines, who grew up going to Adventist schools in Nashville, got a job and began saving for the day he could return to school and become the first son his parents had to graduate college.
He became a personal trainer at a local YMCA, and works in a program there that helps cancer patients and survivors rehabilitate. He owed $8,000, and Southern wouldn't release his transcript for him to enroll at Chattanooga State until he'd paid his debt.
So he saved and saved.
"Our crazy Saturday nights are Netflix and candy," said his girlfriend.
Finally, Gaines had saved enough to write his check, but the loan company hadn't yet processed it, which meant Southern hadn't released his transcript, which meant the day he walked into Chattanooga State to enroll, he was told he couldn't.
So, a frustrated Gaines made a joke.
"He said, 'I have done all that I can think to do except put a gun to their head'," director of enrollment services Kisha Caldwell told police.
According to her affidavit, Gaines made that gun-to-the-head comment, then moments later, another: I'll try to pick up my transcript with a bomb on me.
When he leaves, she calls police, who alert Southern, whose campus then goes on lockdown with SWAT teams everywhere.
Yet Gaines remembers it differently. He said that in the joke he told, the imaginary, rhetorical gun was pointed at his head, not anyone else's. And that both jokes -- the gun-to-the-head and the bomb-on-the-back -- came out of his mouth at once, and that he -- not Caldwell -- was the first one to recognize their wrongness and apologize.
"I was the self-corrector," he said.
So innocent was the moment that Gaines left, thinking Caldwell had found a solution for him to enroll. He called his girlfriend to make plans to celebrate.
He stops by Taco Bell, gets to the YMCA, and then wonders why the police are calling his phone, and why all the SUVs are roaring into the parking lot, and why he's suddenly being handcuffed ...
"Who's joking with me?" Gaines first thought.
Police tell him he's just scared a lot of people at Southern. Then, it hits him.
"Search my truck," he told police. "Do whatever you need to do."
At the Collegedale Police Department, Gaines said FBI investigators quickly understood this as a misunderstanding. Yet it was Hamilton County police that came back to Gaines -- who sat in jail for 15 hours, holding back tears as the inmates mocked him -- who then charged Gaines with making a false report.
"Like pulling a fire alarm at a hospital and causing havoc," Gaines said.
It is the most absurd joke of all.
It is the real false report: that Hamilton County authorities are about to ruin this guy's life over 50 words made in jest.
If he was such a threat, why did no one choose to lock down Chattanooga State?
Are our police not able to distinguish a credible threat from a nonsense one?
What happens when an offhand comment is made in the grocery store line? Or at the pharmacy? In this post 9/11, never-leave-a-bag-unattended-world, are we all one step away from being charged as felons?
Yes, Gaines said something he will forever regret. Yes, police must respond to what they see as a clear and present danger.
But Gaines is no terrorist; he's a good man trying to become a great one, and it is both absurd and dictatorial to think that our Hamilton County police are now charging him with a three-year-minimum crime all for something he said.
This Thursday, he makes his first appearance before a Hamilton County judge. He's lost 15 pounds since the arrest. Can't sleep at night. He's close to tears.
And the one thing he really wants you to know? The one thing he wants to say?
"I have no ill feelings toward anyone," he said. "I just want folks to know we're looking for God to make this into something good."
That's what Jimmy Gaines said.