Draft Jim DeMint- a Credible Candidate to Defeat Lindsey Graham
13
people have signed this petition.
Add your name now!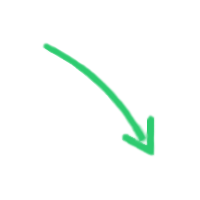 13

people

have signed.

Add your voice!
Maxine K.
signed just now
Adam B.
signed just now
Lindsey Graham is unacceptable as a Senator from South Carolina. Unfortunately a credible candidate who actually has a chance of winning the election has not emerged. After months of campaigning with very little media attention, lackluster third quarter finance reports, and a clearly demonstrated inability to win over traditional conservative coalition voters, Mr. Cash, Senator Bright, and Mrs. Mace just don't make the cut. While they spend their time aggressively fighting to be the candidate that Rand Paul is going to choose, they've lost focus on winning key South Carolina coalitions like pro-lifers, Second Amendment supporters, traditional family value voters, and military retirees. A candidate who can't cut into these voters cannot build a majority coalition and defeat Lindsey Graham. It's just that simple.

Jim DeMint has proven his ability to not just win these reliable Republican primary voters, but to dominate among them. He has demonstrated himself as a true conservative not only with his votes in the Senate, but also with his support of conservative Senate candidates like Ted Cruz, Jerry Moran, Mike Lee, and so many others. Even in leaving the Senate to take an even higher leadership roll in the Conservative cause, he made sure his Governor appointed a like-minded Conservative in Tim Scott to fill his seat. The fact is if a credible, genuine Conservative doesn't appear soon, the Republican most Conservative Republicans love to hate--Lindsey Graham--is probably headed back to the Senate.

Senator DeMint has a chance to make history serving as a Conservative in both of South Carolina's Senate seats. He's only been gone for 10 months, but Conservatives can only wonder what kind of a difference he could have made in the recent government shutdown standing with Cruz and the others.

Senator DeMint, the great folks you left in charge at the Senate Conservative's Fund and Conservatives who oppose Lindsey Graham around the country don't see anyone in this race now that we can support. When major credible Conservative groups are able to pick a candidate in primaries against moderates like Thad Cochran, Mitch McConnnell, and Pat Roberts and Democrats like Mary Landrieu, Mark Pryor, and Kay Hagan, but can't identify anyone in the race against Lindsey Graham, it's a problem. If we go another month without someone credible emerging, it's a crisis.

Conservatives sending a strong message to Jim DeMint that he is an immediate and final solution in the search for a candidate who can actually beat Lindsey Graham is critical.

Get on board NOW! Make your voice clear! Do it TODAY!!! Our goal is a credible challenger for Lindsey Graham to be on everyone's list of things to be thankful for as the holidays begin. Jim DeMint is THAT kind of candidate!

Sponsor
Promoted by regular concerned citizens
Links