Jai Hind College: Shivdasani submits resignation in protest, cast YOUR vote!
434
signers.
Add your name now!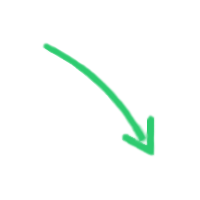 434

signers.

Almost there!

Add your voice!
Maxine K.
signed just now
Adam B.
signed just now
SIGN the petition below

The Facts:

Many of you know Prof. Shivdasani, Shivy as we lovingly address him. He began his career at Jai Hind College 49 years ago in 1962, starting as a demonstrator, and growing through the ranks to become Principal from 1990-2004. He was then appointed as Director of the College and Secretary to the Managing Board. You might be shocked to note that, effective Jan 1, 2011, he has resigned from his services to the College.

The Legacy:

Over the years, Shivy and his team of talented staff have given their all to this the most renowned academic institution. While it was undoubtedly a team effort, Shivy's personal contribution cannot be denied in ensuring Jai Hind College stands tall among other comparable Mumbai institutions. We can all attest to his passion and dedication, which have enabled Jai Hind to be recognised as best in class, producing highly successful students year after year; as ethical and responsible to Society at large; as supportive of fair play and creating a level playing field for the faculty and students alike. The glow that you see on a Jai Hindite's face each time the College gets public/governmental/corporate acclaim is a feeling all the readers of this email will be familiar with.

The College would not be where it is today without strong leadership and a unique vision. I feel confident enough to say that most alumni would agree that Shivy has been good for Jai Hind.

So why did Prof. Shivdasani resign in protest?

1. Without any prior notice and/or cause, the President of the Board hired an Administrator mid-term to carry out the responsibilities handled by Prof. Shivdasani in the capacity of a Director.

While Prof. Shivdasani's retirement was anticipated in April 2012 (once he completed 50 yrs with Jai Hind), the timing and manner of recruitment of the new Administrator has come as a shock to one and all who are in the know.

2. With less than 2 weeks notice, they asked Prof Shivdasani to give up his office to the new recruit from a naval background, starting Jan 1, 2011, despite the availability of alternative spaces in the college.

3. The President wanted Prof. Shivdasani to continue as a Secretary to the Board; largely in charge of the fundraising efforts and obtaining permissions for the new building whilst working from home. Some of the Board members were in agreement with this view. However, others strongly opposed the manner of the appointment of the new Administrator and the treatment meted out to a veteran of 49 years. In other words, there was no consensus.

In response to the disruptive and degrading manner in which this situation was handled, Prof. Shivdasani submitted his resignation from Jai Hind College.

As alumni, we have to look at the best interests of the college. What Jai Hind needs to position itself for the future is the leadership of an experienced academician, who is familiar with the complexities of the Indian educational system, and, most importantly, is in touch with the needs and requirements of the student body. While the President of the Board has corporate experience, the nuances of leading an academic institution require an educationist.

Isn't it time that like-minded individuals and alumni of the college have a say in the best interests of their Alma Mater?

This petition is to support :
1. Re-instatement of Professor Shivdasani's original role duties and responsibilities with immediate effect until April 2012 (when he completes 50 years of service).

2. Redefinition of the role of the newly hired Administrator. He should work closely with Professor Shivdasani in his final year, allowing him to take on the role of successor and pave the way for a smooth transition.

What can YOU do? SIGN the petition

These steps will ensure that the best interests of Jai Hind College are protected - they enable the college to continue to benefit from Prof. Shivdasani's vast experience while paving the way for new leadership. We will and we can! Jai Hind!

Sponsor
Please feel free to email us your thoughts and comments at petitionforprofshivdasani@gmail.com We will and we can! Jai Hind!
Links
petitionforprofshivdasani@gmail.com