Jewelers Against Dishonest Practices
96
signers.
Add your name now!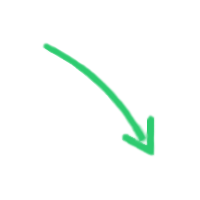 96

signers.

Almost there!

Add your voice!
Maxine K.
signed just now
Adam B.
signed just now
I am writing to ask for fellow jewelers' support from around the country in signing a petition for the North Carolina Attorney General regarding the business practices of a store called Diamonds Direct. Diamonds Direct is owned by the Israeli company, Arabov Group, however, they are a retail store selling at retail prices. Diamonds Direct engages in two main practices that are not only dishonest, but also unethical.
1. The misuse of the Rapaport Diamond Report
As you know, most diamonds are traded at significantly lower prices than Rapaport prices. Often times they are traded as low as thirty to sixty percent less than the "wholesale" Rapaport price. Diamonds Direct, however, deceives their customers into thinking the Rap sheet price is, in fact, wholesale.
For example, a diamond that has a Rapaport price of $10,000 could actually have a true trading price of 50% back of Rap, or $5,000. A jeweler could easily then price the retail value of the diamond at $6,750. Diamonds Direct, however, deceitfully explains the Rapaport price of $10,000 as the price other jewelers buy it for. Their claim is that because they are "wholesalers" and own their "own diamond mine," they can sell it for $6,750. The customer thinks they got the deal of the century because they were told the other jewelers in townwould have to buy it at around $10,000, and the customer bought it for far less from Diamonds Direct.
This isvery misleading to the customer, especially when most have no outside knowledge of the Rap sheet. As you can see, this helps "sell" and "close" a lot of customers, but is blatantly untruthful.
Their tactic is very cunning. They give the impression that they are going to be "honest" with their customer and "teach" them the secrets of the diamond business. This breaks down barriers with the customer and builds trust. The brilliantly deceptive part, is they are actually not telling the truth at all. We are not saying you cannot get a fair price at Diamonds Direct, but the triggers they use to persuade customers to buy are unethical and deceptive.
2. The use of the word wholesale.
It is important to note that North Carolina Deceptive Trade Practices Laws do not allow the use of this word, as stated in Statute 75-29. Diamonds Direct uses the word "wholesale" in their store, claiming "we are wholesalers" and "we sell wholesale to other retailers," etc. The retail operation operated under the name Diamonds Direct is exactly that, a retail operation selling at retail prices. It is therefore unethical and dishonest to insinuate to their customers that they are the diamond dealer/wholesaler, but this is what their employees have been trained to do.
This is not a small problem. It is affecting our whole industry as other businesses are beginning to copy their model. In its two North Carolina stores alone, Diamonds Direct sells over $50 million in inventory a year and has plans to expand their presence to other states-- your market could be next. Fifty million dollars in business by using unethical and dishonest tactics to "close" sales is unfair to the customer and our industry. The practices of Diamonds Direct often straddle the line of legality and the state of North Carolina should protect its consumers from their deceptive practices. Thank you for your time and support in signing this petition.
Sincerely,
Clyde Bailey
Bailey's Fine Jewelry
Links