A formal and respectful petition request to steet, webmaster of Animation Source
36
people have signed this petition.
Add your name now!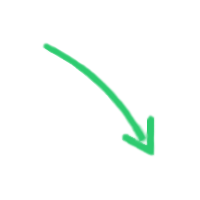 36

people

have signed.

Add your voice!
Maxine K.
signed just now
Adam B.
signed just now
EDIT

:
Well, everyone, I wanted to express my gratitude for your wonderful comments and signatures, and your support. My gratitude goes beyond mere words! I felt you should know that some of the Animation Source moderators and members listed below have worked with me to try and broker a peace and rebuilding. That would include NewYorkBaltoFan, Lucario, and Brit. Additionally, Lux - The Guardian and some others, who were once at odds with me, sought to set things right and broker a mutual peace. In spite of that, and in direct ignorance OF that, the senior staff of Animation Source, including steet and the admin Grey Wolf, still decided to keep the situation as-is. Look:

http://www.animationsource.org/balto/en/comments/Tribunal_closed_The_Decisions/2913.html
So it is. Stefano Mini (Togo) has his victory.
He was the real architect of the misery which has brought Animation Source down for some time, and the instigator behind the current conflicts (and those of the last couple of years). And you can see that he continues his trolling on that topic. This guy's a sociopath, pure and simple. That much is plainly evident. Similarly, moderators NavatheWise, Question and SpirittheCat, specifically, remain unrepentant and unapologetic, and seem totally disinterested in having anything to do with the efforts expended by the rest of us to make things right. So much the worse for Animation Source. At the current time, I cannot speak to what moderators Ara Darkfire, Alpine and emily123 feel about all of that, or whether or not they wanted to join in the effort to set things right. They made no demonstration of that during the brief time this past weekend (2/05 and 2/06), and kept silent instead.
Some of us are talking of trying out another fan site. I know some of you have long since left Animation Source (and obviously for good reason). However, if there is any bit of fandom left in your interests, you'd be most welcome. I'll let you know when we've got something worthwhile.
I
want to thank the people I mentioned above for their congeniality and maturity in trying to work things out for the best of all of us. It is sad that it was not honored by the senior staff of Animation Source, and it is clear to me now that there is no hope for that website.


----------------------------------------------

To the readers of this petition:
we, concerned but loyal members (or former members) of Animation Source, would like to respectfully request to
steet
, the one and only webmaster and owner of Animation Source, to investigate a serious problem centered among the staff of Balto Source, which is causing a great deal of negative drama, flaming and rules violations on various areas of the site. It is negatively affecting many members, and keeping moderators such as
JerseyCaptain
and
MightyBalto1925
from effectively doing their jobs and also enjoying their status as members of the overall site. And we would like him to reverse yet another unjust permaban of
JerseyCaptain
, as he has done before, and to finally and thoroughly investigate the abuses of administrative authority perpetrated by the Balto Source moderators/global forum moderators mentioned below as being the source of the problems on Animation Source, and most of the drama.
(Folks, I --
JerseyCaptain
-- have once again been permabanned...before it was two attempts by
Togo
, who was former admin of Balto Source and the Animation Source forum.
Steet
rightfully reversed BOTH of those as uncalled-for. Now it's
NewYorkBaltoFan
. Because his girlfriend [
Brit
] reported me for "being rude to
Riley
in the forum" [here: http://www.animationsource.org/board/should-togo-have-a-movie-t15472-15.html --- and as you will see, it was just the other way around]. He and his good buddies,
Lucario
,
NavatheWise
and
Question
are at the root of this. And it's time they were properly reprimanded and even, if possible, demodded. They deserve at least that. Their abuses of power and trigger-finger warnings, bannings and dismissive behavior [treating members very poorly] is too much to ignore.)
NOTE TO THOSE WHO WILL (OR MAY WISH TO) SIGN:
If you are determined to protect your anonymity, for fear of reprisal from those moderators mentioned below (or their friends), you may sign anonymously. However, you must also provide your Animation Source member name privately, by e-mail, to
JerseyCaptain
(therealbalto@yahoo.com), along with a copy of your statement, so that it can be shown to
steet
, who must know the identity of all signers.
Subsequent to this on-going drama, the moderators who have been the nexus of this problem on Balto Source:
Lucario
,
NewYorkBaltoFan
,
NavatheWise
and
Question
, along with the involvement and consent of
Alpine
,
Ara Darkfire
,
emily123
and
SpirittheCat
, and a few of their friends, have repeatedly harrassed, threatened, cajoled and flame baited certain members, and tried to paint a very inaccurate and hateful picture of other members who have tried very hard to gather suggestions for steet which would help to improve Animation Source, including
JerseyCaptain
and
MightyBalto1925
. These are loyal and contributive members of Animation Source who stand by
steet
and respect the rules HE laid out...without the secretive and subversive changes machinated by the nexus of the Balto Source moderator team who are guilty of this constant drama. When the administrator of Balto Source,
Draco
, was asked to intervene for the best interests of all concerned, she instead closed ranks with the moderators who have been the source of the problem. To make matters worse, a few of these moderators are also global forum moderators, and are carrying their abuses and violations of
steet's
standing rules on there as well. They are secretly and, sometimes, openly critical of
steet
and his site...and have taken liberties which far exceed their job descriptions because they feel
steet
won't act, doesn't care, and would allow them to continue even if he did know.
We ask
steet
to consider this situation, and to intervene (since
Draco
would not). We ask him to take whatever steps are necessary to rein in these moderators who have consistently exceeded their assigned duties, abused the rules, and conducted an active and subversive (and often secretive) campaign of harrassment, abuse, threats, flame baiting and knowing violations of the site rules. Even establishing new secret rules which have not been posted for the members to know and comply with...sometimes without
steet's
direct knowledge. We ask him to consider taking away their moderator positions if he feels there is enough cause to do so, as they have demonstrated that they will continue to act as they have regardless of the consequences...and have a complete disrespect for
steet
and his ownership of Animation Source.
We have evidence of various charges in this petition (a few samples of which are included with this petition text...the green-colored name
"Devil"
is another name
Lucario
uses; you will also see an example of
Question
being one of several BS members, a couple of whom are moderators, who have participated in editing and adding vicious information on the Encyclopaedia Dramatica page about Animation Source), and most of these have already been sent to
steet
by private message on Animation Source, and by e-mail. We ardently hope for
steet
to consider these charges seriously, take a good analytical look at the wealth of evidence already provided to him, and finally put a stop to these consist abuses, god-modding and corruption -- for the good of Animation Source, peace among the members, and the return to actual and positive teamwork amongst his staffers across the site. We respect
steet
and all the frustration and stress this has caused him. But it has caused ALL of us stress and frustration, and we, the members of Animation Source, deserve a final resolution to this on-going drama, and a break from this corruption and abusive god-modding. The Balto Source staff has always been the nexus of drama on Animation Source, and it's time for a real shake-up.
Humble respects to
steet
,
The undersigned
Evidence Samples:
http://img814.imageshack.us/img814/4983/lucario2.jpg
http://img130.imageshack.us/img130/6567/18703372.png
http://img402.imageshack.us/img402/3203/89680317.png
http://img80.imageshack.us/img80/4793/18746037.png
http://img87.imageshack.us/img87/3404/questionscreencap.jpg
The BS mods threaten anyone who dares to ask questions about
JerseyCaptain
("JC"), and then they claim they were "only following orders" (when, in fact, this was never ordered by
steet
):
http://img816.imageshack.us/img816/5172/spiritandlucario.png
Links