Please help us keep Jennifer Duke's Killer in Prison
99
signers.
Add your name now!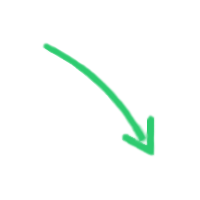 99

signers.

Almost there!

Add your voice!
Maxine K.
signed just now
Adam B.
signed just now

16 year old Jennifer Eileen Duke and her 18 year old friend were killed in 2003 by convicted drunk driver Derrick Darnell Hudson.
On September 20th, 2003, Hudson, a repeated DUI offender, was driving while intoxicated at an estimated speed in excess of 100 mph when he swerved his vehicle onto the right shoulder of I-40 to pass traffic occupying both lanes. Hudson struck the stationary Chevy Silverado Truck, which was positioned well over on the shoulder, driving the bed of the truck through the rear window and into the cab area. The impact launched the extended cab vehicle into a wooded area landing on its roof trapping Jennifer, her father, and two friends inside. Jennifer's 18 year old girlfriend was partially ejected from the vehicle, and was pronounced dead at the scene. Jennifer was transported to Vanderbilt Hospital's Trauma Unit with a broken neck and severe internal injuries. Jennifer lived for 20 days before succumbing to her injuries on October 9th. During her 20 day decline, Jennifer's family had to explain to a 16 year old child that she was going to die and not get to grow up. Derrick Hudson and the prostitute he was traveling with only received minor injuries. Derrick Hudson pled guilty to two counts of vehicular homicide and was given two 7 year sentences to be served simultaneously as opposed to back to back. Hudson never admitted guilt to the victim's families, and never took responsibility for his actions. He lied to the parole board denying previous arrests in other states. He claimed that he struck the victim's truck at around 55 mph, when in actuality, the impact was estimated at over 100 mph. His vehicle contained empty liquor/beer bottles as well as partially full bottles. His church supported him calling him "an instrument of God", yet two beautiful, innocent teens are needlessly dead and the blood of each is on his hands. Hudson referred to the killings at "an accident". It is not an accident when a person consumes alcohol to the point of intoxication, invites a prostitute into the car, and then drives at speeds over 100 mph and tries to pass two lanes of traffic on the right shoulder. It was not a matter of IF someone was going to be killed by Derrick Hudson. It was a matter of WHEN and WHO. In this case, he killed Jennifer Duke and her 18 year old friend, and two families have be changed forever. He refuses to take reasonability and tell what really happened that night. His refusal to tell the truth is a testament to the fact that he is still dangerous and could kill again if released.
Derrick Hudson is now eligible to be released on parole in a few weeks. Please sign our petition and help us keep this child killer and dangerous menace to our community in prison. I pray that no one else has to endure the pain we have felt nor the ongoing torture of being denied a child, sister, and best friend. Thank you from the bottom of our hearts.