Jenks Immersion Program
193
people have signed this petition.
Add your name now!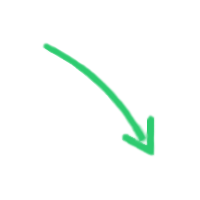 193

people

have signed.

Add your voice!
Maxine K.
signed just now
Adam B.
signed just now
Many of us have been part of the Chinese Immersion program since its inception, while some of us just began this year. We bought in as it seemed to provide valuable knowledge and was provided by a school district that excelled in any subject it prioritized. We were excited to be a part of a program that we felt was innovative even in a national level. We have loved the teachers, the program and the support of the administration throughout our time in the Immersion program. We were asked to commit to this program, and we have. We have dedicated time and worked hard as a result of this decision. We have invested long, after school hours, with our children to make sure they would not fall behind in other subjects as a result. None the less, we have felt extremely lucky to have been randomly drawn. Which brings us to the point of this letter.
We believe that it is imperative to have a collaborative meeting, to discuss the various issues now facing the program, in light of budgetary constraints, as outlined in your recent letter. We would also like to discuss where we feel this program is currently falling short, specifically at the intermediate level. Outlined below you will find the issues we feel must be addressed in this meeting:
Please compare the changes to Chinese instruction in 5th grade in the 2016-2017 school year to how Chinese is currently being taught. Currently levels of target language instruction in subject content is very low in 5th grade (ie. Chinese spoken/taught percentage is very low in 5th grade). How will this change?
Will Chinese only be taught in math? How will this affect students in accelerated math programs, will they have to opt out of World Language? How much Chinese is actually being taught through Math in 5th grade? Is there a better way we can introduce new vocabulary and spend more time on the language daily? At a meeting at the beginning of the 2015-2016 school year the lack of success of Math as a good core subject was discussed. Has this been addressed? If so, how?
How does this change for 6th grade? Language class with an art component?
What funding was cut for the World Language program at JEI for 2016-2017? How can we as parents advocate, support, and raise money for the shortfall? How can we help the school maintain a standard of excellence in the World Language program? How can we set an example both on the local and national levels of what a World Language program should really look like?
What is the overarching timeline for Chinese? ie. beginner, novice, advanced and by which grade, ultimately culminating in the possibility of AP Chinese. Are we testing to make sure that we will meet this timeline? How would cutting instructional time effect this timeline?
What will the school day look like for those in the World Language program in the fall?
Is it possible to continue an immersion format as the time available during the school day at both JSE and JEE are the same as what will now be available at JEI. Thereby allowing sufficient time to not just maintain, but improve language knowledge. If not, why not?
In any meeting we would only be interested in information pertaining specifically to the questions above. It is important that we have enough time to discuss our main points.
We want to partner with the district to have the best possible outcome for our kids and for the district. We have prepared a list of ideas and possible alternate solutions to those outlined previously by you. Many of which should cost the same as what you have outlined. These are decisions that will impact our children immediately and for the rest of their lives. We believe it deserves a meeting, by the administration, for those considering enrollment through rising 6th graders.
Thank you very much for your time and consideration. We look forward to hearing from you