Name Jeff Bailey to the Red Sox Opening Day Roster
73
people have signed this petition.
Add your name now!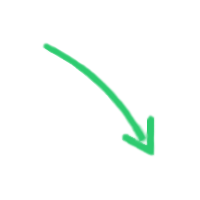 73

people

have signed.

Add your voice!
Maxine K.
signed just now
Adam B.
signed just now
Consider this the launch of an unofficial campaign, a mission to have Jeff Bailey join the opening day roster of the Boston Red Sox instead of Brad Wilkerson. Not only has Bailey earned a spot because of his performance on the field - hitting .280 in 50 at-bats with the Red Sox last year, recording a .462 average this spring and earning the International League MVP Award in 2008 - but he has remained loyal to the Red Sox organization. If he played for a major league organization with less talent and depth, he could start as a DH or a first baseman at the major league level. Bailey had a chance to pursue a starting role elsewhere when he was a free agent last off-season. Instead, he chose to sign a minor league deal with the Red Sox because he felt a sense of loyalty. To voice your support for Bailey, sign this petition. Theo Epstein has learned from his mistakes. After watching the Red Sox crumble in 2006 after a myriad of injuries to key names exposed a lack of depth, Epstein has made sure that the rosters in Boston and Triple-A Pawtucket are stocked with players who can serve as adequate fill-ins when needed. Many of these holes have been filled by top prospects in a talent-rich farm system. This year, Pawtucket's roster features veteran minor leaguers such as Nick Green, Angel Chavez, Ivan Ochoa, Chip Ambres, Paul McAnulty and Jon Van Every. These are players who have performed well in the minors and have major league experience - guys who are ideally suited to step in for the short term when an injury arises at the big league level. When he learned that Mark Kotsay would not be ready to play until late April or early May because of back surgery, Epstein signed the major league veteran Wilkerson to a minor league deal. It was a wise move since Wilkerson has hit 20 or more home runs in three major league seasons, and he can proficiently play first base and all three outfield spots. Now for the bad news. Wilkerson does not hit for average. His career mark is .247 and he hit .220 in 264 at-bats with Seattle and Toronto last season. Often, he does not even make contact with the ball. In his eight year major league career, Wilkerson has struck out 947 times in 3,753 plate appearances. This spring, he is hitting .129 (4-for-31) with 14 strikeouts. Wilkerson is not the answer to fill Kotsay's roster spot. Jeff Bailey is the more sensible pick. A veteran minor leaguer who was a second round pick of the Florida Marlins in 1997, Bailey has posted solid offensive numbers in the minors. He hit .280 with two home runs and six RBI in 50 at-bats with the Red Sox last year. The 30-year-old Bailey also was named the International League's Most Valuable Player after hitting .301 with 25 home runs and 75 RBI. This spring, has a .462 average (12-for-26) with six RBI and three strikeouts. In many cases, spring training numbers can be deceiving. Pitchers can feast on lineups stocked with fringe prospects and veterans who are clinging to their major league careers. Hitters can tattoo pitchers who are fringe prospects themselves or veterans and top prospects working on perfecting pitchers or are just throwing fast balls until they log enough innings to incorporate their full arsenal. In the case of Wilkerson versus Bailey, the stats are right on the money. Wilkerson is a better defensive player. He can play center field. Bailey cannot, and Bailey is average with the glove at first base and the corner outfield spots. However, Bailey hits for average and power, and he consistently makes contact with the ball. Wilkerson's only plus at the plate is his power, which has abandoned him. The 31-year-old who was a first round draft pick of the Montreal Expos in 1998 had four home runs in 264 at-bats last year. This spring, two of his four hits have been dingers. Depth is a key reason why the Red Sox won the World Series in 2007 and advanced to Game Seven of the ALCS last year. The team will need that depth again since Kotsay will not be ready for opening day. Rocco Baldelli and J.D. Drew can spell Jacoby Ellsbury in center field. The Red Sox have a choice. Do they bring Wilkerson north with the ballclub because he can play center field, or give the spot to Bailey, who has an average glove but is a much better hitter The answer is clear. This team is better with Bailey instead of a player who once could hit the long ball.
Sponsor
This petition is sponsored by Jeff Louderback, editor of Sox and Pinstripes (http://www.soxandpinstripes.com), which is a forum about all things Red Sox, Yankees and baseball. Jeff is a professional writer and author, and the Red Sox writer and moderator for Sox and Pinstripes as well as the site's founder. He frequently writes about the Red Sox minor league system.
Links
http://www.soxandpinstripes.com