JEFF KOINANGE RESIGN NOW!
16
people have signed this petition.
Add your name now!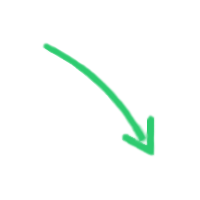 16

people

have signed.

Add your voice!
Maxine K.
signed just now
Adam B.
signed just now

PETITION IN DEMAND FOR THE IMMEDIATE RESIGNATION OF JEFF KOINANGE FROM ROYAL MEDIA SERVICES, AS PART OF MEDIA ACCOUNTABILITY.
#BoycottCitizenTv until Jeff Koinange resigns


This is an open call, steered by Grassroots Women Initiative Network – Kenya, in solidarity with the oppressed women of South Sudan, to see the immediate resignation of Controversial Journalist Jeff Koinange, following the deliberate action in his practice to give General Malong, a chance to sanitize himself, following grave accusations of been the person amongst others that steered war in South Sudan that saw, Rape as a war Tool used against women and Young Girls.

We, as women are entitled to stand and seek accountability from the main stream media in this case Royal Media Service's Jeff Koinange, for the dubious way in which he gave airtime with a bias on information out for our consumption, that he was procured and huge amounts of money poured to neutralize objectivity and fault objective reporting, by An alternative Media Outlet.
We are guided by laws guiding Social Justice and the Human Court, that the Media is liable to been the people's watchdog by thoroughly working to make sure that information is relayed as it should be for the Public's consumption, and rather not be used against a reporter who openly called out the plunder and war crimes, to be vilified, and the intensity come the magnitude of the crimes to be watered down, so as to assist the alleged perpetrators from been vindicated in the human court.
In this light, we accuse Jeff Koinange as an accomplice to the crimes, basing our propositions on the controversial information surrounding his exit in CNN which points to sexual harassment.
This alone and the airtime given to disrespect women and neutralize the grave nature of the atrocities is enough ground, warranting us to demand for his resignation, from the Main Stream Media.
This is not the first instance in the same media platform he has demeaned women, by using derogative sexual connotations, referring to women's sexuality, and now leading a discussion into deductions that NO RAPE WAS PERPETUATED ON WOMEN.
We have not forgotten, that there was public uproar when he pointed and merrily rejoiced at a patriarchs outbursts on live Tv in KTN in 2017, which maimed Nairobi's Women Representative Esther Passaris on a genuine debate on leadership. This lead to his exit in the Standard Media Group. Jeff Koinange is a sexist bigot, abusive. . He has had issues with objectivity and this is unethical besides it been evident.
We therefore call on the Women of East Africa, to sign this online petition, demanding for his immediate resignation, failure to which we demand Royal Media Services to act on this, in a span of 7 days.
Jeff Koinange is a societal Misfit, who has continued to disrespect women and deserves to hold no position in the Fourth Estate, which is tasked as the Fourth Power, in inferring implicit social power.
Down Down With Patriarchy Down.

Signed;
Grassroots Women Initiative Network – Kenya,
In conjunction with
Rainbow Women of Kenya.