Save Our Sister Jeanine Kamba
4212
signers.
Add your name now!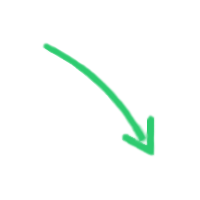 4212

signers.

Almost there!

Add your voice!
Maxine K.
signed just now
Adam B.
signed just now
Jeanine Kamba

(Wrongly registered by the UKBA (United Kingdom Border Agency) as Jeanine Bateka)

Home Office Ref Number K1226380/2

SAVE OUR SISTER: An appeal from the Lovell – Kamba Family

TO SIGN SIMPLY SCROLL DOWN THIS PAGE TO THE BOTTOM AND DONT WORRY WHEN YOU HAVE SIGNED AND IT ASKS YOU TO MAKE A DONATION SIMPLY PRESS YOUR BACK BUTTON TO RETURN TO THE PETITION AND CLICK ON "SIGNATURES" TO REVIEW YOUR SIGNATURE AND MANY THANKS FOR SIGNING!

Join ourGroup on Facebook by searching for

Save Our Sister! An appeal by the Lovell - Kamba family

save.our.sister1@groups.facebook.com

See below for theshort version of why we are asking you to sign this petition and to take action on behalf of our family.

Jeanine Kamba [Wrongly registered by the UKBA (United Kingdom Border Agency) as Jeanine Bateka]Home Office Ref Number K1226380/2

SAVE OUR SISTER: An appeal from the Lovell – Kamba Family

Jeanine Kamba is to be deported from the UK on Friday after being detained by the UK Border Authority.

Jeanine, 18, came to the UK in 2005 after fleeing the Democratic Republic of Congo (DRC). Her father died in 1995 and her mother wentmissing in 2003 and has not been seen since. Her older brother Blaise took responsibility for both Jeanine and her sister Leitichia, but was forced to return to the DRC in 2009, despite objections from senior Bishops of the Church of England and local media, amid serious concerns for his well-being.

After returning to the DRC, Blaise was imprisoned and tortured. He was released 18 months ago and since then he has not been seen or heard from.

Since arriving in the UK, Jeanine has been in full-time education and is currently pursuing an NVQ Level Two in Health and Social Care, after earning her Level One qualification. She aims to become a social worker in order to help people in need, and has recently begun to volunteer at a local nursing home

Jeanine, along with Leitichia, was released from detention into the care of Jacqui Lovell in 2009. She is now considered as much a part of the family as Jacqui's other 5 children Lauren, Grace, Alice, Polly and Faith.

Jeanine's sister Leitichia now has a baby son with her partner, and is living in London.As a loving auntie, Jeanine often travels to see her nephew and cherishes her time spent with him. She has begun taking vital steps in recovering from Post Traumatic Stress Disorder as a result of the traumatic events in her past. She still suffers from terrible headaches and nightmares, but has made some progress in overcoming these, thanks to counselling and the therapeutic relationship she has with her mother Jacqui.

As required, on Thursday 10th March, Jeanine attended her monthly signing at her local police station where she was forcibly detained by five UKBA officials.

Jeanine is currently being held in Yarls Wood Detention Centre, and is scheduled to be deported back to the DRC, where she has no family or friends, no place to live, and no means of supporting herself.

The DRC has the highest incidence of rape and domestic violence anywhere in the world. If her deportation were to happen, Jeanine is almost certain to be subject to these atrocities. It is beleived that 80% of the women in the DRC have had this experience.

It is for all these reasons and more that we beg the Home Secretary Teresa May to show leniency and compassion in Jeanine's case. Jeanine, a teenager who has already suffered far too much for one so young, deserves to remain with her family in the UK, in order to continue her education, and to be allowed time to grow into the wonderful young woman that she is becoming.

It is the power of the people that can often make all the difference. Each signature is important. Please act now.

Sign below

Thank you from the Lovell-Kamba Family!
Sponsor
Jacqui Lovell c/o developing partners cic Yarm Rd Methodist Church Yarm Rd Stockton on Tees TS18 3NW
Links