Add Jean Nolan's WISE MAN to Spotify's NEW BOOTS Playlist
28
people have signed this petition.
Add your name now!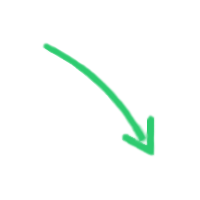 28

people

have signed.

Add your voice!
Maxine K.
signed just now
Adam B.
signed just now

Rising country artist Jean Nolan recently released his new single "Wise Man".
We are petitioning Spotify to add the thought-provoking song to it's very popular playlist "New Boots" which is featuring up-and-coming country artists.

"Wise Man" is the first single from Jean Nolan's upcoming EP and it's a song that has changed many lives already, and continues to inspire the people who get in touch with it. Please read the story behind "Wise Man" in Jean's own words:

"I wrote "Wise Man" with Jeff Hodge and Dan Hodge Music's John Miller and Sean Swenson in April of 2017. I had probably been carrying around the idea for "Wise Man" for 10 years before walking into the room that April day.
Everyone loved the concept and the song practically fell out of us.
We all knew we had written something special, something that moved us and would probably move a lot of other people as well.

6 months later my good friend Jamie Nehasil, who teaches music business at Dark Horse Institue called me and asked if I wanted to be part of his class' semester project, which was to create and implement a marketing plan for a single.
I happily agreed and had no idea I was about to embark on a incredible, life-changing journey.

The first step was to pick a single out of my catalog and the students pretty much unanimously picked "Wise Man".
We all felt that there was a magical energy in the room and couldn't wait to get started. There was so much to do - production, videos, social media...

While the process of recording " Wise Man" was nothing short of miraculous because of all the amazing "coincidences" that helped us create it, all the people that volunteered and all the beautiful souls that believed in it, there was another story that still moves me to tears even as I write these lines today.

One of the students, Lisa, is a young woman who has been in a wheelchair all of her life. In the past two years Lisa has faced unbelievable health challenges that kept her in the hospital for months at a time, and almost killed her more than once.

When I met Lisa at the beginning of the project, she was quiet and seemed sad, if not depressed. I later learned that that was indeed the case and that she had struggled immensely with depression and dark thoughts.

Despite the fact that she felt lost, Lisa always showed up for all of our meetings and recording sessions and wasn't afraid to put in the work. As the weeks went by, I started noticing a spark in her eyes. She would laugh more and talk less and less about her challenges form the past, and a lot more about new plans and ideas, about how she would love to enroll in the sound engineering program after finishing the music busines program.

She didn't think it was possible for financial reasons, but that didn't stop her from thinking, dreaming and talking about it.

The enthusiasm and hard work of the class led to amazing opportunities for all of us, for meetings with the biggest names in the music industry, and to a wave of support and voluntarism among music professionals, that is unheard of.
"Wise Man" was MEANT TO BE, there is now other way of saying it.

Today, Lisa is a proud graduate of the Dark Horse music business program and is learning the ins and outs of sound engineering on a FULL SCHOLARSHIP at Dark Horse Institue, as well as making a name for herself as a booking agent here in Nashville.

While there are many (success) stories to tell about "Wise Man" , Lisa's story is the one that moves me the most.
Why? Because that is why I'm an artist and songwriter in the first place - to inspire people to find their passion, to live their purpose, to thrive.

I realize that all of the artists that are currently on Spotify's "New Boots" playlist have a story to tell, and I wouldn't dream of saying that theirs isn't as beautiful or inspiring as ours. I'm just asking you to add our story to theirs, to let the country music fans out there hear it through my song "Wise Man" and to help us add some more amazing chapters to this story."

THANK YOU SO MUCH!
Jean Nolan


Please support Jean Nolan's new single "Wise Man" by

* SIGNING THIS PETITION TO ADD "WISE MAN" TO SPOTIFY'S "NEW BOOTS" PLAYLIST

* STREAMING IT ON SPOTIFY AND ADDING "WISE MAN" TO YOUR PLAYLISTS

* FOLLOWING JEAN NOLAN ON SPOTIFY AND THE SOCIALS


Jean on Spotify: http://spoti.fi/2EbKInX

Jean on Facebook: www.facebook.com/jeannolanofficial

Jean on Instagram: www.instagram.com/jean.nolan

Jean's Website: www.jeannolan.com