We want a Jesus Christ Superstar 2012 Broadway Revival Cast Recording!
2725
signers.
Add your name now!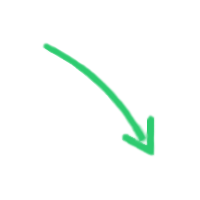 2725

signers.

Almost there!

Add your voice!
Maxine K.
signed just now
Adam B.
signed just now
(Update, 7/29/12: It's been nearly a month since JCS closed, but we haven't forgotten you and we hope you haven't forgotten us! We're working diligently to get the petition to the people who need to see it. Even though we haven't been posting as regularly as we once did, we hope you're still spreading the word that we want a JCS 2012 cast recording! The more people sign the petition, the more interest that indicates to the producers and the writers that it is worth their while to untangle the rights issues that are preventing a recording from happening. Keep spreading the word!)


(Update, 6/30/12: So, it's official. JCS is closing July 1st. But to paraphrase the sentiments of many of the cast members: "Don't be sad that it's ending. Be happy that it happened at all. Just think. When this production started at Stratford, a Broadway run was the furthest thing from anyone's minds and look what they've accomplished since! Now wouldn't it be the cherry on top of this already (bitter)sweet Sunday for us to have a cast recording, as well? Over 2000 people already agree! We Want a JCS 2012 CR and we can't get one without you! Keep spreading the word!)
(Update, 5/31/12: Wow. What an amazing and overwhelming response! Just 3 days after starting this petition there are 641 signatures. That's absolutely incredible. Everyone deserves a major round of kudos for all the work they've done to spread the word around! Just one favor to ask... if we could refrain from making any references to bootlegging the show, that would be appreciated. The focus should stay on this amazing show and this wonderful cast and not on what we'll do if we don't succeed... because we will! Thank you, again!)
You've seen Jesus Christ Superstar's current revival on Broadway and you've fallen in love. The story is timeless. The music is heavenly. The current Broadway cast and orchestra are phenomenally talented and you would love to hear them perform this music over and over… only you can't. As of now, there are no plans to produce a cast recording from this production. We would like to change that.

This won't be the first time a revival has recorded a new cast recording. In fact, that has almost become the norm for Broadway revivals. Another Andrew Lloyd Webber-Tim Rice classic (Evita), also being revived on Broadway, is getting a new recording. So have many other revivals. Shows that have been on Broadway less than two months are even getting cast recordings. It's a true shame that such a talented (and TONY nominated!) cast should not have an opportunity to leave their own mark on the rich tradition of Jesus Christ Superstar.

Won't you help give us a voice? Almost 600 people have already signed the petition in just 2 days. Please join us and help spread the word. We want a JCS 2012 Broadway Cast Recording!
Links
Thanks to Katherine (@joytea), there is now <a href=http://www.youtube.com/watch?v=Q5CXEPVWCQs&feature=youtu.be>an amazing music video</a> supporting the efforts of the petition.  Go check it out!

A Facebook Group to keep you updated on the status of the petition, for any questions you may have and ways you can help.

You can find us on Twitter at @jcs2012cr and #jcs2012cr.
And on tumblr at jcs2012cr.tumblr.com!
Broadwayworld.com's article featuring our petition!
And we got another brief mention in today's (5/30/12) Rainbow Crossroads!