Give Jeremy Brett A Posthumous BAFTA Award
3366
people have signed this petition.
Add your name now!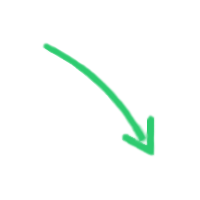 3366

people

have signed.

Add your voice!
Maxine K.
signed just now
Adam B.
signed just now
To: BAFTA (The British Academy of Film and Television Arts).
BAFTA 4 JB is a partnership of several people from around the world, who are campaigning to see that Jeremy Brett, one of Britain's best-loved actors, who died in September 1995, is given the recognition he deserves for his 41 years of acting on stage, TV, and film, by asking BAFTA to give him a Posthumous Award.
Within 3 weeks of starting our campaign, we gathered over 500 signatures from all over the world. This in itself was a testament to the love and respect that Jeremy Brett has for his master-class acting career. Most noticeably we have the support of many people and societies, some highly influential. To name but a few of them:
actors Stephen Fry, Edward Hardwicke, David Burke, Timothy West, author Paul D. Gilbert, and several Sherlock Holmes Societies, including The Sherlock Holmes Society of London, the exclusive and upon invitation only Baker Street Irregulars Society, and La Société Sherlock Holmes de France and its chairman, Thierry Saint-Joanis, who, in 1993-1994, successfully campaigned to have Jeremy awarded the French Légion d'honneur.


Very early on in our campaign, we were notified that our early success had been highlighted to BAFTA, who responded by saying that they do not award Posthumous BAFTAs after a certain length of time.
We find itis morally wrong for BAFTA to only give an award to someone who has recently died, but not honour those who died earlier. It is an insult to everyone in the world of acting and show-business, and it is also an infringement on the very notion of equality.
It should be known that there is also precedence for Posthumous Awards from foreign award bodies such as the Academy Awards, and also the French Césars, who, at their 1987 ceremony, honoured the outstanding actor Jean Gabin, who passed away in 1976.
We know that there is a lot of feeling from many people around the globe regarding the fact that Jeremy Brett was never honoured during his lifetime. We would like to underline the fact that it is not just the fans who feel this way, but also fellow actors. Mr. Edward Hardwicke, who starred alongside Jeremy in Granada Television's successful
Sherlock Holmes
series, has frequently voiced his disappointment and surprise at the fact that no BAFTA was awarded Jeremy for his outstanding performances throughout his career.

We are asking you to help us to persuade BAFTA to recognise Jeremy Brett's contribution to stage, film, and television. We think it is time to finally applaud the legacy left behind by one of Britain's best-loved actors.
Thank you
BAFTA 4 JB

THIS PETITION IS NOW CLOSED.
THANK YOU VERY MUCH FOR YOUR PARTICIPATION.
MEMBERS OF THE ACTING INDUSTRY MAY CONTINUE TO SIGN HERE
.
MEMBERS OF SHERLOCK HOLMES SOCIETIES AND CULTURAL ASSOCIATIONS MAY CONTINUE TO SIGN HERE.
* * * *

CETTE PETITION EST FERMEE.
MERCI POUR VOTRE PARTICIPATION.
LES COMEDIENS et REALISATEURS PEUVENT CONTINUER A SIGNER ICI.
Si vous êtes membre d'une SOCIÉTÉ HOLMESIENNE, veuillez signer ICI en remplissant TOUS les champs. Merci.
Sponsor
The BAFTA 4 JB Campaign is proud to have the following people and associations amongst its supporters: ACTORS: Marie-Christine Barrault Jane Birkin, OBE David Burke Anna Calder-Marshall Jon Carver Sheila Collins Joanna David Philippe Declermont Dame Judi Dench, CH, DBE, FRSA Peter Egan Ralph Fiennes Edward Fox, OBE Clive Francis Philip Franks Stephen Fry Sir Michael Gambon, CBE Rex Garner Trevor Hancock Edward Hardwicke Sir David Hare Roy Hudd, OBE Jonathan Hyde Sir Derek Jacobi, CBE Robert Lindsay Cherie Lunghi James Purefoy Daniel Russo Dinah Sheridan David Suchet, CBE Laszlo Tahi Toth Norma West Timothy West, CBE DIRECTORS: Paul Annett John Bruce Olivier Cotte Olivier Pagès Jean Vautrin MUSICAL THEATRE: Elaine Paige, OBE Mark Wynter PRESENTERS: Gyles Brandreth Gloria Hunniford PRODUCERS: Michael Cox June Howson June Wyndham-Davies AUTHORS: David Stuart Davies Paul D. Gilbert Anthony Horowitz David Huggins Claude Izner Christian Jacq François Pardeilhan Paul R. Spiring ACADEMICS: Emmanuel Morucci (Doctor of Sociology at the University of West Brittany in France, and a member of Team Europe France of the European Commission). Bernard Oudin (Vice-President of the SSHF, journalist, writer & Historian). Jean-François Parot (Writer, Historian & Diplomat. French Ambassador To Guinea-Bissau From 2006-2010) THEATRES: Chichester Fesival Theatre (UK) The Apollo Theatre (Shaftesbury Avenue, London, UK) Wyndhams Theatre (Charing Cross Road, London, UK) SHERLOCK HOLMES SOCIETIES: The Sherlock Holmes Society of London La Société Sherlock Holmes de France Les Amis Français de Jeremy Brett The Baker Street Irregulars The Cimbrian Friends of Baker Street The Czech Society of Sherlock Holmes The Danish BSI Sherlock Holmes Klubben I Denmark The Hounds of The Internet The Sherlock Holmes Society of India The Northern Musgraves The Poor Folk Upon The Moors The Red-Headed League of Jersey The Sydney Passengers WEBSITES AND ASSOCIATIONS: CineRégion The Undershaw Preservation Trust Planète Jeremy Brett ACTING SCHOOLS: The Central School of Speech & Drama (London) L'Ecole Supérieure de l'Audio-Visuel (Toulouse, France)
Links
For more information about our campaign, and for a brief insight into Jeremy Brett's outstanding career, you may visit our website, which is currently available in English and French.
BAFTA 4 JB Official Website.
.