Dick Jauron Out or Fans Out!!
16
people have signed this petition.
Add your name now!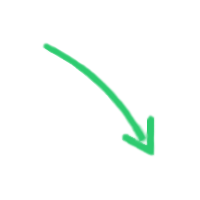 16

people

have signed.

Add your voice!
Maxine K.
signed just now
Adam B.
signed just now
IT HAS BEEN SAID THAT JOURNEYMEN, LIFELONG ASSISTANT COACHES CAN NEVER SUCCEED IN THE NFL, ISN'T THAT WHAT JAURON IS For years we've watched Jauron play conservative, ruin young players and sit on the sidelines blowing games expressionless. Well enough is enough, only in Buffalo can a coach be given chance after chance and not get fired. As a season ticket holder and lifelong supporter I've had enough. After a year of hope and promise and ticket sales soaring early on over the optimism we've yet again been left out to dry by one Dick Jauron and his coaching staff. I'M STARTING THIS PETITION IN HOPE THAT ENOUGH FANS WILL SIGN AND VOW TO NOT SPEND ANOTHER DIME UNTIL DICK JAURON IS REPLACED. I've had friends already drop out of buying season tickets next year and constantly hear how people are done with this organization as long as the coaching staff remains as is. Game after game he's run the clock out at halftime, or challenge insignificant plays and lost while not challenging pivotal plays that had a good chance of being overturned. Third and 2's where he passes only to run the ball on 4th and not get it (if you're running on 4th then run on 3rd as well!!) How about this past week against the Jets where the games in hand with 2 minutes and on 2nd and 5 he rolls JP out to get sacked, fumble and a defensive TD, run the ball!!! I like how the past 2 yrs players get hurt early and he puts players on IR right away who could've returned (Poz) and this year waited all season to put a player on IR who couldn't return (Schobel) way to waste valuable roster spots!! For a safe bend but don't break team we sure take a lot of penalties that cost us games, what is it you're good at Jauron clearly it's not coaching!! PLEASE SIGN THIS PETITION AND VOW TO STOP SPENDING YOUR HARD EARNED MONEY UNTIL THERE'S SOME REAL CHANGE AND HOPE FOR US BILLS FANS WHO HAVE BEEN DRAGGED THROUGH THE STREETS OVER THE YEARS!