Jamberry - Please Stay Latex Free!
19
people have signed this petition.
Add your name now!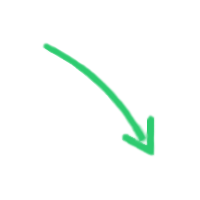 19

people

have signed.

Add your voice!
Maxine K.
signed just now
Adam B.
signed just now
Jamberry Nails boldly claims to be latex free, but their recent announcement to include latex balloons in their "Celebration Box" threatens that claim. By doing so, they not only risk making Jamberry nails inaccessible for many, but they potentially risk customer or employees lives.
Obviously, the announcement to include latex balloons in the Celebration Box is an issue for people who want to order the Celebration Box. But the ramifications extend far beyond. Anyone with a latex allergy who might choose to attend a Jamberry party from someone using the box may not expect balloons - considering the companies claim to be latex free.

There is another issue that people not allergic to latex might not even consider. Jamberry is claiming the balloons will be packaged separately, however there could easily be an issue if the package is opened/broken/or improperly sealed and then the person packing the items comes into contact with wraps of someone who has a latex allergy.
In addition, the balloons will come from their source covered in latex particles. Particles that could set off a severe allergic reaction not only in Jamberry Employees (a latex allergy is one that develops slowly, over time, not all at once and many people are allergic and don't know until exposed to just enough of the proteins), but also in anyone whose product comes into contact with the balloons or their packaging.
Imagine for a minute that you, like me and so many others, are severely allergic to latex. A simple thing like being in a store that has a single balloon or licking an envelope could result in the need for an Epipen and an Emergency Room visit or risk of death. Imagine that simple things, such as shopping, going out to eat (latex gloves are often used in restaurants), even something as simple as taking a walk around the neighborhood could result in needing Epipen and ER visit. Life becomes all about avoiding - avoiding latex, avoiding cross-allergens (many people react to all sorts of food, bananas, cherries, kiwi, avocado, etc.), and trying to figure out how to survive in a world filled with latex.
Finally, you've discovered an amazing product, Jamberry Nail Wraps, which make you feel pretty - normal even. And they are latex free! Many of us in the with latex allergies enjoy these, as something to make us feel pretty, to do with daughters or friends, or to pamper ourselves in the midst of a life of chaos.
Suddenly, you discover the company you've come to love and trust has decided to forgo their former latex-free status to add some cheap balloons to one of their products. Balloons may mean parties to some - but they mean death to others - ironically to the same crowd that Jamberry has tried to cater to by claiming to be latex free!

Perhaps you didn't know about the release of the Celebration Box, perhaps you weren't thinking about the latex, or even worse, your reaction was minor and you didn't know it could get worse. Regardless, you order some new wraps and eagerly wait for them to arrive.
A life-threatening reaction could be instigated simply by an employee handling the balloons, then touching the package of the wrap. When the wrap arrives, you, assuming the product will be latex free opens the package with excitement, only to immediately begin reacting to the proteins on the packaging. First, a little tingle in the lips and a funny feeling in the throat. Maybe some itchiness on the hands where the latex particles lie. The feeling is familiar, you know you are headed for a reaction. Your throat starts to feel scratchy and your chest tightens. You run for your Epipen and grab your cell phone. But this is on the beginning of the reaction, by the time you get to the ER, you've used two Epipens after the first didn't control the reaction. The ER doctors treat you through an IV and monitor you for hours. You are finally released (fingers crossed it isn't an admission) and head home loaded up on Benedryl and Prednisone to prevent a relapse reaction. You'll be on these meds for a week or more - and they will severely affect your life. Then there is the after effects - tiredness, fatigue, brain fog, feeling disconnected, etc.

If you are lucky, you will associate the reaction to the Jamberry wraps. If you are not so fortunate, you may go through this entire episode again the next time you pick up the wraps!
Jamberry Nails, you can prevent this entire scenario and allow those of us with severe latex allergies by choosing not to include latex balloons in your Celebration Box. There are many ways to celebrate that are latex-free - banners, crepe paper, or mylar balloons are just a few examples. If you insist on continuing your boxes with the balloons, please remove the "Latex Free" claim from ALL of your advertising, materials, and require your consultants to do the same to avoid false advertising and label all of your products with the caution that they may have come into contact with latex to appropriately warn those with latex allergies.