Withdraw Sanctions on Jamaat-ud-Dawah
46
people have signed this petition.
Add your name now!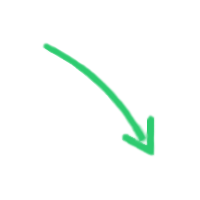 46

people

have signed.

Add your voice!
Maxine K.
signed just now
Adam B.
signed just now
Jamaat-ud-Dawah (JuD) is a Pakistan based renowned welfare organization which is involved in relief and assistance works. It played a central role in relief and reconstruction work after the devastating earthquakes in Azad Kashmir in Oct 2005, and in Balochistan, Oct 2008. Even the United Nations has acknowledged its efforts in this regard and has registered it as a non-governmental relief organization. JuD is not a terrorist or clandestine organization. It does not consider taking of innocent lives to be right in any way, and this has always been its stance, in the past too, as well as in the present. But the United Nations Security Council (UNSC), on India's formal request for declaring JuD as a terrorist outfit accusing it of involvement in the Mumbai terror attacks (26-29 November, 2008), has made a case against JuD. If US or India had any evidence against JuD, they should have brought it forth but no evidence has been presented so far, and instead, India took its accusations to the UNSC, which quickly imposed sanctions against JuD. UN sanctions against JuD, only one day after India's demand, are a clear proof of bias, malice and enmity towards Islam. India never lets any opportunity of negative propaganda against Pakistan pass by. In a move sought by India and the US, the UNSC panel preserving their dictation declared that the charity JuD is a front for the Pakistani militant group Lashkar-e-Taiba and subjected it to UNSC sanctions on terrorist organizations. The fundamental principles of righteousness and justice had been overlooked in imposition of sanctions against JuD. It is an established principle throughout the world that no sentence is passed in any court of law without giving the accused an opportunity to clarify the charges against them and to present their point of view, yet it is highly regrettable, that an august body such as the UNSC, which has been charged with the momentous and solemn responsibility of establishing peace and security in the world, would deem it unnecessary to hear the point of view of the accused party, and impose sanctions solely on the basis of the plea coming from a party already well known for its prejudice and propaganda against the accused party. India holds a personal grudge against Hafiz Muhammad Saeed, Head of JuD, and is always on an attempt to malign his name because he always exposes Indian conspiracies against Pakistan and speaks about issues like Baghliar Dam and other problems caused by India for Pakistan. India blames JuD after every incident so that it can stop the charity from carrying out its active and effective relief and humanitarian activities. Pakistan, under international pressure, has started crack down on the Islamic charity after UNSC's declaration of the group as being a front for the group, Lashkar-e-Taiba, blamed for the Mumbai terrorist attacks, despite the fact that India has not shared evidence from its investigation of the attack (as the government itself claims.) Imposing sanctions against and arresting members of JuD, an organization which advocates peace and harmony and clearly distinguishes between terrorism and religion while working for and calling people to Islam is a mere attempt of creating unrest and turmoil in Pakistan. It is a direct attack on Islam, Pakistan, and Islamic organizations; the government and people of Pakistan need to take serious measures to counter Indian propaganda. It's time for the Pakistani media and public to play efficient and effective role in countering US-Indian conspiracies and propaganda against Pakistan and raise a strong voice in exposing the malevolent, malicious, and anti-Islam/Muslims sanctions of the UNSC. Please contribute to stop this propaganda war from continuing further and stop US, India, Pakistan Governments as well as UNSC from carrying on an unjust decision and action that will deprive millions of the beneficiaries of the charity organization from the welfare and relief favors it is extending on a large scale.
Sponsor
Jamaat-ud-Dawah is a movement that aims to spread the true teachings of Islam, and to establish a pure and peaceful society by building the character of individuals according to those teachings. It is necessary to improve not only the belief of an individual but also his or her deeds and actions, only then an individual can become a truly good citizen. The word "Islam" is derived from the word peace, therefore when an individual, society, government or state conforms itself to the teachings of Islam, they are automatically enriched with the blessing of peace and security. The creed of JuD is based on these words of Allah (saw) in the Qur'an: "Enter in totality into the fold of Islam." (Surah al Baqarah: 208) Islam does not mean following a few rituals like performing prayers, keeping fasts, performing the pilgrimage to the Ka'ba (Hajj), giving alms (Zakat), or donating to charitable works, but in fact, it is a complete "Code of Life". That is why JuD's struggle is not limited to any particular aspect of life only; rather, JuD addresses each and every field of life according to the teachings of Islam. As mentioned earlier, JuD is not only an organization, in fact, it would be correct to say that it is actually a movement. This movement was established at Lahore, the provincial capital of Punjab, Pakistan, in 1985 by Islamic scholars and reformers of great distinction. The journey which was thus begun with Hafiz Muhammad Saeed as its Ameer (Head) has since crossed many milestones and is heading at full steam towards its destination. JuD has established several departments to systemize and regulate activities. Some of them are: Calling people to self-improvement (Da'wat-o-Islah) Humanitarian Relief Department (Idarah Khidmat-e-Khalq) Department of Education Media and Propagation Department of Construction of Masajid (mosques) and Madaris Teacher's Wing Student's Wing (Tulaba JuD) Women's Wing Worker's Wing Doctor's Wing Public Relations Political Affairs Farmers Although each department strives for excellence, there is a special emphasis on the activities of the departments of Relief, and that of Education. The world community has universally lauded the relief work done by JuD's after the devastating earthquakes, which struck parts of Balochistan (Oct 2008), and parts of Azad Kashmir and the North-West Frontier Province (Oct 2005). JuD was described as the "premier relief organization" by the world media organizations in their reports.
Links
For more details about JuD's welfare and relief activities please visit the given links: http://www.jamatdawah.org http://www.jamatdawah.org/news.phpcat_id=9 Who will suffer from Jama't-ud-Da'wah's closure http://www.jamatdawah.org/news_detail.phpnews_id=788