Jail Paris Hilton
91306
signers.
Add your name now!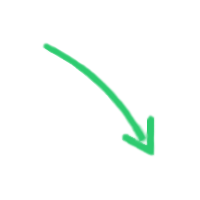 91306

signers.

Almost there!

Add your voice!
social bookmarking s...
signed recently
social bookmarking s...
signed recently
For as long as she has been in the public spotlight, Paris Hilton has knowingly and willingly broken the law, and her actions have gotten more and more brazen over the last few years. Her actions indicate that she feels the law doesn\'t apply to her as she has repeatedly flaunted the law in full view of witnesses, often paparazzi and camera crews. A few of the many examples: In June of 2006, she knowingly backed into a parked car and then sped away, in full view of the paparazzi. This is a misdemeanor punishable by up to 6 months in jail. Paris was never charged. In September of 2006 she was arrested for driving under the influence and driving with a blood-alcohol level of .08 or higher. In January, Hilton pleaded no contest to those charges and was sentenced to 36 months probation, her drivers license was suspended and she was ordered to enroll in an alcohol education program within 21 days. She never enrolled in the program and she was photographed driving her Bentley convertible just two days later. Just one month later (on February 27), she was pulled over by Los Angeles County Sheriffs deputies at 10:30 at night for driving 70 miles per hour, without her headlights on, down Sunset Boulevard, which is a 35 miles per hour zone. In March 2007, the Los Angeles City\'s Attorney\'s Office filed a motion citing Hilton for violating the terms of her DUI probation, asking for 45 days in jail, even though the law allowed Paris to be sentenced to 90 days in jail. Hilton violated at least three conditions of her probation; driving at 70 mph without her headlights on in a 35 mph zone, driving with a suspended license, and failing to enroll in the court-ordered alcohol education program. This petition asks Governor Schwarzenegger to ignore other petitions asking for clemency and show the people of California that no one is above the law. This petition asks that Governor Schwarzenegger do everything in his power to ensure that Paris Hilton serve her full 45 day sentence.
Sponsor
This petition is sponsored by the Handsome Bloggers for Civil Rights coalition. http://wwtdd.com/
Links
http://wwtdd.com/