Jail Paris Hilton for Longer!
50
people have signed this petition.
Add your name now!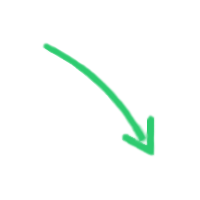 50

people

have signed.

Add your voice!
Maxine K.
signed just now
Adam B.
signed just now
To: The Honorable Governor Arnold Schwarzenegger Paris Whitney Hilton is an American celebrity and socialite. She is an heiress to a share of the Hilton Hotel fortune, as well as to the real estate fortune of her father Richard Hilton. She has been provided with every comfort and pleasure she could ever require. She has grown up believing that she has the right to drive, that she has the right to do whatever she wishes, because \'I\'m Paris\'. Hilton is notable for her leading roles on the FOX reality series The Simple Life, in which sge makes fun of the people who work hard for a living. The people who are \'like, so stupid\' and actually follow the laws of the land. In addition to her work as an actress, she has achieved some recognition as a model, celebrity spokesperson, singer, and \'writer\', all of which have expanded her huge wealth, and made it even more easy for her to employ people who should make sure she follows the laws of the land. As most of America now knows, Ms. Hilton was just charged in a Los Angeles court with DUI and sentenced to 45 days in Century Regional Detention Facility in California beginning on or before June 5, 2007. We, the world public who have been subjected to Paris, are shocked, dismayed and appalled by how Paris has not been the person to be used as an example that Drunk Driving is wrong. We need to show all the misguided children of the world who actually idealise Miss Hilton, that this is WRONG, and if you break such an important law, you will be punished to the full extent of the law. We do not support drunk driving or DUI charges. Paris should have been sober, and she should go to jail for at least 3 months. As depicted on Friday night\'s episode \"Nancy Grace\" on Headline News (May 4, 2007), countless celebrities have been \"slapped on the wrist\" for similar incidents recently. Nick Nolte, Mel Gibson, Tracy Morgan, Wynonna Judd, to name a few, were arrested and never did a day in jail after their initial arrests for drunk driving /DUI /DWI charges. Rappers Busta Rhymes and Eve still walk free after both being arrested for the same charges as Ms. Hilton just this past week. Brandy\'s California Highway accident, although no proof of DUI was evidenced in her accident, resulting in the death of a young wife and mother in California, yet Brandy walks free as of today, never doing any time and A WOMAN HAS BEEN KILLED most likely due to her reckless driving! It is TIME TO STOP THE TREND, and send out a clear message that just because you are rich and famous, doesn\'t mean you can just walk free. Yet, Paris Hilton did not hurt, injure, or kill anyone or anything THIS TIME, but it will happen again is she knows she can get away with it,and she must do jail time. This petition is to ask Governor Arnold Schwarzenegger to extend the jail time of Paris Hilton for her crime. Please do not allow her to her return to her career and life to make even more money of this publicity. Everyone makes mistakes, sure, but how do we learn from our mistakes if there is no punnishment She didn\'t hurt or kill anyone, this time, but maybe she will next time and she obviously has not learned her lesson. She is not sincere, apologetic, or full of regret for her actions. WE NEED YOUR SUPPORT to save our roads from Paris by making sure she ends up at the Century Regional Detention Facility!
Sponsor
The sensible public of the world