Jackson County, MS Citizens for fair and equitable application of the National Flood requirement
226
people have signed this petition.
Add your name now!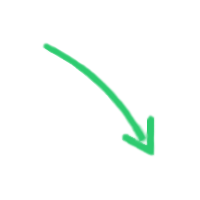 226

people

have signed.

Add your voice!
Maxine K.
signed just now
Adam B.
signed just now
CITIZEN PETITION FOR FLOOD INSURANCE RELIEF
WHEREAS the citizens of Jackson County, Mississippi, coastal cities and rural areas have been impacted by hurricanes and floods; and
WHEREAS after Hurricane Katrina in 2005 draconian elevation requirements were put in place in our county in light of what was a 100 year or a 500 year storm; and
WHEREAS neighboring states constantly struck by weather events have different or varied structure elevation requirements and premiums; and
WHEREAS the National Flood requirements in Jackson County, especially as applicable to the coastal cities have impacted and retarded residences, business and economic growth and development; and
WHEREAS some 23,000,000 people live along the Atlantic Seaboard, the Gulf of Mexico and the Pacific Coast in the United States of America; and
WHEREAS to obtain a fair and equitable application of the National Flood requirements to all her citizens, we petition as follows:
THEREFORE, the undersigned citizens of Jackson County,. Mississippi resolve and petition the Congress of the United States as follows:
1). That the Congress mandate a fair and equitable study of all the habitations along our national coastlines considering historical, statistical, actuarial and meteorological statistics to arrive at a comprehensive plan to address the problem from an elevation requirement standard and premium cost.
2). That there be a recognition on the part of Congress that other parts of the country that do not receive federal government aid through the National Flood Program, that the other parts of the country that suffer from tornadoes, floods, fires, severe winter storms and other natural disasters do receive federal and state assistance to assist in putting homes, businesses and lives back in order.
3). That as this process proceeds that the Congress should continue to fund the National Flood Insurance Program at the rate necessary to sustain it, cover any past shortfalls and take care of current natural disasters in 2017 and beyond.
4). That in the interim, pending the completion of the study that the draconian elevation requirements for Jackson County be revisited, brought more in line with neighboring states to allow for continued growth, expansion and prosperity in our county.
5). That the petition once signed by our citizens be forwarded to all the municipal and county leaders in our county and to all of our elected state and federal leaders.
6).Finally, that the mayor of Pascagoula, Dane Maxwell, be requested to personally deliver a hard copy of this petition to the President of the United States and any other elected officials in Washington, D.C. on an upcoming trip there in September 2017.
SO RESOLVED as set out herein above the signatures hereinbelow: