U.S. Army Student Loan Repayment Program
63
people have signed this petition.
Add your name now!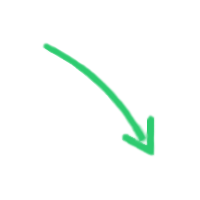 63

people

have signed.

Add your voice!
Maxine K.
signed just now
Adam B.
signed just now
Citizens of the United States of America:
Something needs to be done to protect the benefits offered to the men and women who serve this country in the Armed Forces. I have been an Army wife for the past 2 1/2 years so I know first hand how overwhelming and helpless some may feel when a problem arises. My husband, Jack Gilbert, enlisted in the U.S. Army after obtaining a Bachelors Degree in Economics from Texas A&M. One of the most rewarding benefits the Army offers is money for an education. If you check out the links to the right, you can view further information about these education benefits. Jack, who had already earned a 4 year degree was best suited with the Student Loan Repayment Program since he owes approximately $50,000 in student loans. The program offers to pay up to $65,000 in student loans that were acquired before enlisting in the services. For some unknown reason, the required DD form was not included in Jack's enlistment contract. We are certain it was a mistake because the Army Recruiter made a personal visit to Jack's home of record and requested the student loan information. After we started receiving bills from the loan agencies, we realized something had gone terribly wrong. We immediately requested a deferment so at least the interest would stop accruing. In order to resolve this situation we have tried several tactics. First, we contacted the Education Center on Ft. Bragg. They couldn't do anything for the case so they referred Jack to Alexandria which mandates the Army education benefits. They requested the DD form that was initially left out of the contract. If we had that form, this wouldn't be a problem in the first place, so that was out of the running for finding a solution. Next, we were told we should contact the Congressman. After a nicely written two page letter was compiled that explained the whole situation, we received a letter requesting any additional information we might have. Unfortunately that's the whole dilemma, we don't have any additional information because the necessary Student Loan Repayment form never made it into the contract. This online petition may be our last resort. I hope to spread this all over the United States until it reaches the hands of someone who knows where to direct this dilemma, or I get enough signatures that I send it to the local media and the First Lady Michelle Obama. Please help me justify this situation. Jack is in Haiti right now in 90 degree weather with tarantulas the size of his hand and no shower since January 17th. I hardly think he needs to be burdened any longer with this unnecessary problem.
Thanks everyone for your kindness and consideration,
Elizabeth Gilbert
I have also included the letter that was written to Congressman Ron Paul in Victoria, Texas.
Upon entering the United States Army on 6 July, 2007, I was aware of the many benefits available to a Soldier. One of the most rewarding benefits of joining the Army is the opportunity to obtain a college degree, pay off existing student loans, or earn college credits while serving active duty. I attended Texas A&M University, where I received my Bachelor of Arts in Economics. Growing up in a middle class working family household, I received all the love and nurture anyone could ask for. My father, who, after many years, finally owns his own construction company and my mother who is an elementary school teacher, worked extra hard to ensure my two siblings and I had everything we needed. We built our home from the ground up with love, compassion, and affection. Nevertheless, I grew up with morals and values instilled in me that are far more valuable than any amount of money or material object. My parents will tell you that from a very young age I had a fire and yearning to do something very great in this world. I have always been very outstanding and gone above and beyond to do my very best at anything I do. I played football pretty much all of my life. At Memorial High School, I was nominated to be our Team Captain. I had aspirations to play professional football until after 3 re constructive knee surgeries, I realized it was unlikely to continue to pursue my dream. I was in high school when September 11th took place, I remember the sense of emptiness, dismay, and helplessness to this very moment. After this tragic incident, I became overwhelmed with the sense of fulfilling my duties as an American. I tried to enlist in the Marines right after high school, but due to the number of knee surgeries, I was denied. So, I went on to attend Texas A&M, while there I studied abroad, joined a fraternity, and continued to never give up my love of football. I graduated Cum Laude and the rest of my life seemed to be an open road. I still had a yearning desire to serve this country and make a difference. Perhaps it was the desire to continue to give other fellow Americans the chance to experience the wonderful life I so greatly cherish. I eagerly drove myself to the MEPS center to speak to a recruiter and hopefully enlist in the United States Army. After weighing my options, I decided to fulfill my burning desire and enlist for 5 years. Since I had already obtained a college degree and accrued somewhere upwards of $45,000, the college loan repayment program seemed to be an obvious option. I denied the Montgomery GI Bill and my parents were asked to get all of my college loan accounts together in order to start paying them off. Two years and five months later, my student loans have not been touched. I'm not certain why this happened but there was also another major mistake in my enlistment contract. For some unknown reason, the recruiter obscurely noted in my contract that I would enlist at pay grade E-3 and at my first duty station my rank would be adjusted. The contract didn't say what it would be adjusted to or why so it was very obscure. After some research and 18 months of trial and error, the situation was finally rectified through the Army Review Boards Agency. My rank was adjusted to the date I enlisted and I received all back pay and allowances. This issue is no longer pertinent, however, it it just an example of why I think my contract was filled in inaccurately. Given my situation, I have made a few accomplishments in my Army career thus far. I am an 11B infantryman in Bravo Company 2/325. I am Airborne qualified. I have received several Army Achievement Medals. I received an Expert Infantry Badge and shot 100% with my weapon. I will be an instructor for the EIB in January. I have been a team leader for most of my time in service, ensuring soldiers and fellow comrades are in the know on what is going on every minute of our duties. I was selected to be on the Color Guard where I have performed at ceremonies at our military ball, Memorial Day in Charleston, South Carolina, and most recently in Washington, D.C. for Veteran's Day. I attended the Warrior Leader Course where I received a Commander's Letter of Commendation for my outstanding score on the Army Physical Fitness Test. I was also selected to be on the Funeral detail where I performed burial duties and received Army Achievement Medals. These are just a few of my accomplishments and the beginning of my opportunity to make a difference. The reason I am just now addressing the issue of my student loans not being repaid is complex. Not only is my unit on the Global Response Force deployable within 18 hours of notification, my job is very demanding and it requires 200% of my being 24/7. Most days, I work on average 12-15 hours with little to no time with my wife or myself. When a day comes that I get a few hours that I don't have to be at work, I want to workout or do something that my wife and I enjoy since we spend so little time together. The last thing I want to be burdened with is the worry that after my 5 years of duty is fulfilled, that I will still have $45,000 in student loans over my head. I have little time to think about my student loans because I am always going full speed being the best that I can, but it has caused great stress for my family. Not only did I not get my student loans repaid, now my wife and our future family cannot even benefit from the Montgomery GI Bill. My wife has been very proactive in solving these issues. She has convinced me to call the MEPS center and try to contact the recruiter who signed my contract but he doesn't work there anymore. I also went to the Education Center several different times hoping I would get a positive answer like I just needed to fill out another form to get the loan repayment started. According to the numerous people I spoke with, that wasn't the case. I was informed that since it wasn't specifically stated in my contract that I would have to contact my Congressman. After all this dreaded procrastination, I am finally starting the process of resolving this situation. I am hoping that you or someone who reads this can understand my situation and can help me access the tools or resources needed to remedy my dilemma. One day my wife and I would like to start our own family that we can nurture with the same sense of values I was so blessed to have been given. Perhaps my son or daughter may decide to enlist in the United States Army. I hope that I can be a supportive father and not have one single sense of doubt about my child dedicating their life for 3-6 years and not be able to benefit from an education, the greatest tool anyone can have.
God Bless America Thank you for your time,
Jack Hurst Gilbert II
Sponsor
Elizabeth Gilbert
Links