New Location for Jack & Gingers
220
people have signed this petition.
Add your name now!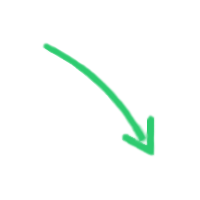 220

people

have signed.

Add your voice!
Maxine K.
signed just now
Adam B.
signed just now
Dear Friends & Neighbors,

I have owned Jack & Ginger's Dog Care, at 2559 W. Lawrence, for over a year and a half. I have provided a service that is in high demand (so much so that we have to turn clients away) as well as many full & part time jobs for local residents. I have worked incredibly hard to get this business to where it is today, and faced abnormally difficult challenges. Just to name a few: city sewer lines backing up and filling my basement with 3 feet of raw sewage, a contractor who didn't finish the work he was paid for leaving me with a space that is already falling apart, numerous hoops to jump, ice dams, floods, power outages, loss of heat and air conditioning, and a business partner who bailed as soon as the road got rocky. Through all of this, my amazing staff and I have pushed through and continued to offer the best possible service we can to all of our clients; often at the expense of our own comfort and with smiles on our faces. We do this because we love dogs and we love being part of this neighborhood and community.
An amazing gift is being offered to us that we need, as in actually physically need, to receive. There are two vacant store fronts only 200 feet from our front door that we can take over. We stand to gain almost 3000 Sq Ft of additional space that would give the dogs more rooms, more friends, a ventilation system, and a better Jack & Ginger's. One with soundproofing so we can hear you when you call us on the phone! One with so many different rooms for play groups and no collapsible gate at the front door! One that could have kiddie pools for splashing, napping rooms and a huge run downstairs of wide open space for them to run. One that will add business and allow me to pay my staff the wages they deserve.
We will still be keeping our original space for grooming and our dogs who like a mellower scene. You will also be able to drop off at whichever location is more convenient for you.
We are also in the running for a small business grant to make this dream a reality. The only thing standing in our way is zoning. We are being required to apply for a special use permit. I had to do this for the original location and it was an incredibly costly and grueling process, that I just don't have the resources or time for these days. I am hoping that if I can get some support behind me there may be a way to bypass this process.
Without this permit, we would be able to break ground in 2-3 weeks and be open 8 weeks after that. With the permit, we have to wait until mid-May just to plead our case to City Council Then it could take months to get everything they need in place, which puts us into September or October. We can't wait that long! We went through this process already, and it was agreed that we were a beneficial addition to the neighborhood. We believe we still are, and even more so now. If you agree, please sign below to show your support! Small businesses need all the help we can get and your signature would mean the world to us!
Thank you,
Andrea and the entire Jack & Ginger's Staff