Çakal Carlos'a Saldırıyı Protesto İçin İmza Kampanyası - Signature Campaign to Protest the Attack against Carlos the Jackal
34
people have signed this petition.
Add your name now!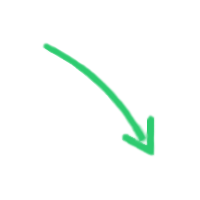 34

people

have signed.

Add your voice!
Maxine K.
signed just now
Adam B.
signed just now
FRANSA CUMHURİYETİ BÜYÜKELÇİLİĞİ KANALI İLE
FRANSA ADALET BAKANLIĞI'NA
İSTANBUL

KONU: ILICH RAMIREZ SANCHEZ'E (ÇAKAL CARLOS) YAPILAN SALDIRI

1. Hayatını emperyalist ve siyonist saldırılara karşı mücadeleye adamış ve Fransa Poissy Cezaevi'nde yatmakta olduğu hücresinden seslendirdiği "ÜRDÜN'DEN AKDENİZ'E TEK, BÖLÜNMEZ FİLİSTİN" sloganıyla mücadelenin her şart altında devam etmesi gerektiğini gösteren, ezilen milletlerin tarihî misyonlarının gereğini yapıp dünya arenasındaki yerlerini alması gerektiğini her fırsatta dile getiren Çakal Carlos, 1 Şubat 2011 günü cezaevinde Başkanlık Sarayı'nı korumaktan sorumlu Cumhuriyet Muhafızları'nın saldırısına uğramıştır.

2. Cezaevinde bulunan normal personeli bertaraf ederek orada hiçbir şekilde görev ve yetkisi olmayan Cumhuriyet Muhafızlarının Carlos'u kelepçeleyerek bir odaya koyması ve burada yalnızca elinde kelepçe kalacak şekilde çırılçıplak bırakıp darbetmesi, yumruklaması, kafasını duvarlara vurması, sıfırın altındaki dondurucu soğuk kış şartlarına rağmen yalnızca bir tişört ve külot giydirerek adliyeye götürmesi ve bu şekilde insanlara teşhir ederek aşağılamaya çalışması gibi tüm bu kötü muameleler insanlık vicdanında derin yaralar açmıştır.

3. Aslında Carlos'un şahsına uygulanan bu işkence tüm insanlığa karşı yapılmıştır.

4. Yine bu işkence, Fransa'nın İnsan Hakları için mücadele tarihine kara bir leke olarak geçmiştir.

5. Diğer taraftan, bu saldırının açık bir şekilde Cumhuriyet Muhafızları tarafından cezaevinde ve cezaevi personelinin gözleri önünde üniformaları altında işlenmiş olması dikkate alındığında, bütün bu gayri-hukukî ve gayri-ahlâkî tutum ve davranışların, Fransa Hükümeti'nin bilgisi ve direktifi dahilinde gerçekleştiği anlaşılmaktadır.

6. Fransa Hükümeti gerek iç hukuk hükümlerinde gerekse uluslararası normlarda suç olarak nitelendirilen bu fiili böyle cüretkar bir şekilde gerçekleştirerek adeta Carlos nezdinde tüm dünyaya meydan okumaktadır.

7. Başta Fransa Halkı ve Fransız Yetkilileri, alınlarına bu kara lekeyi sürenlerin cezalandırılması için ivedilikle harekete geçmelidir.

8. Ve yine Fransa Devleti, başta bu muameleye maruz kalan Carlos olmak üzere, Venezüela Devleti'nden ve halkından ve özellikle de Fransa halkından ve tüm dünya kamuoyundan özür dilemelidir.

9. Carlos yalnız değildir ve zulüm kimden gelirse gelsin ve nerede yapılmış olursa olsun, zalim ve zulme karşı olan dünyanın vicdanlı insanları bu işin takibçisidir.



TO THE FRENCH MINISTRY OF JUSTICE
THROUGH THE MEDIUM OF EMBASSY OF FRANCE IN TURKEY
ISTANBUL

SUBJECT: THE ATTACK AGAINST ILICH RAMIREZ SANCHEZ (CARLOS THE JACKAL)

1. Ilich Ramirez Sanchez (Carlos the Jackal), who dedicated all his life to the struggle against the imperialist and zionist attacks and raises the banner of "Palestine, one, indivisible from Jordan to the Mediterranean" from his cell in the French Prison of Poissy and demonstrates that the struggle should go on under any circumstances and underlines that all the opressed people around the world should take over their historical mission in the world arena, was attacked in prison on February 1, 2011 by the French Republican Guards in charge of protecting the French Presidential Palace.

2. Without having such a duty or authority and by eliminating the authorized personnel in prison, that the Republican Guards handcuffed Carlos in a small room and made him completely naked and repeatedly hit his head against the walls and punched him in the head and threw him against the walls and took him to court just allowing only a t-shirt along with his underwear in spite of the freezing winter conditions below zero and tried to humiliate Carlos by exposing him like that before public and so on, all these bad treatments deeply hurt conscience of humanity.

3. The torture commited against Carlos has been actually commited against all humanity.

4. That torture, at the same time, will be recorded in the French history of struggle for human rights as a black page.

5. On the other hand, if we take that the torture was openly commited in prison and before the prison personnel by the Republican Guards in their own uniforms into consideration, it is obvious that all these lawless and immoral attitudes and behaviours have been carried out under the cognizance and direct guidance of French Government.

6. French Government is publicly defying the whole world just as in the case of Carlos by arrogantly perpetrating such lawlessness which is considered as a definite crime according to both domestic and international law.

7. Before all else, French people and French authorities have to take urgent action to punish those who dishonoured French history and society.

8. Besides, the State of France has to apologize to Venezuelan State and people, especially to French people, and to all the world, to begin with Carlos who faced such cruelty.

9. Carlos is not alone! By whoever and wherever such cruelty is commited, conscientious people that are against cruels and cruelty all over the world will persist in struggling against it.



Links