I want my vote back!
21
people have signed this petition.
Add your name now!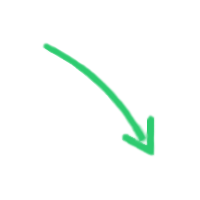 21

people

have signed.

Add your voice!
Maxine K.
signed just now
Adam B.
signed just now
MR. OBAMA, I WANT MY VOTE BACK! "If you are unhappy with the way the Obama administration is running our country and want your vote back, please sign this petition." SPEAK OUT MY FELLOW AMERICANS! Dear Mr. Obama, Please stop waisting the tax payers money on projects that do not help our economy bounce back by creating jobs. You promised tax cuts for the American people. Where are the tax cuts Why don't you politicians take a paycut so we can feed our families Why did you hire over 30 Czars at the cost of 10-20 million dollars per Czar when american businesses are laying off millions of people You hired these Czars with our money...right You promised transparency but you don't even read your own bills before passage...don't you You promised no more pork barrel projects to be included in bills, but you allowed millions of dollars to be included in these bills... remember that broken promise Mr. Obama, please deliver on your campaign promises today. The American people need more jobs and less tax burdens. Mr. Obama, why are you spending over 18 million dollars to renovate the recovery.gov website. Didn't we just lose millions of jobs Couldn't we, the american people, find a company that could do this job cheaper to save the tax payers money More government waste! Another broken promise. Mr. Obama, we want our vote back! Some people say anything to get elected don't they PEOPLE BEFORE POLITICS!
Sponsor
http://www.ipetitions.com