Ivy League Field Hockey Tournament!
1333
signers.
Add your name now!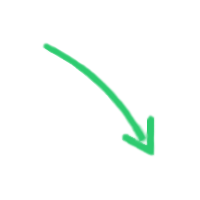 1333

signers.

Almost there!

Add your voice!
Maxine K.
signed just now
Adam B.
signed just now
To Whom it May Concern,
As an alumna of the University of Pennsylvania and a Division I Head Coach, I am writing this letter in support of an Ivy League tournament for field hockey. Currently, the Ivy League is the only conference that does not support an end of season tournament to determine its champion. The addition of an Ivy League tournament will provide tournament experience comparable to other conferences and honor the current competitiveness in the league.
I credit my passion and continued desire for the game to my four years played at the University of Pennsylvania. At Penn, I was given countless opportunities as a student athlete to play high level field hockey and maintain a rigorous academic program. However, every year my season ended with the same game against Princeton: because we did not have an Ivy League Tournament. In 2016, I became the Head Field Hockey Coach at LIU Brooklyn which participates in the Metro Atlantic Athletic Conference (MAAC). During our inaugural season in 2016, we did not win a single game and finished last in our conference. For the 2017 season, my team's goal was simple: finish in the top four of our conference and qualify for our post season tournament. Extending our season and being given a chance at an NCAA bid was what the team had in the forefront of their minds all season. After months of handwork and commitment, our team finished second in the regular season, and earned our program's first ever bid to our MAAC Championships! As a player, I had no experience for how post season conference tournaments worked, but I was excited to be a part of it. My team, a group of mostly freshmen and sophomores, also had no idea what to expect. Upon arriving at our host site, my players realized how special this experience was, and so did I as a coach. Our team was able to experience the professionalism that is part of the NCAA tournament and gain valuable experience in public speaking from interviews. The night before the semifinals games, the top four teams had an awards banquet that honored some of the great athletes and coaches in our conference both academically and athletically. It was such a memorable experience getting to meet and interact with other teams, coaches, and athletic administrators. Unfortunately, my team lost in the semifinals to the three seed, Fairfield. Fairfield then went on to defeat top seeded, Monmouth, and earn a bid to the NCAA tournament. Even though it was disappointing to lose, our team all agreed how exciting it was to watch a lower seed end up winning the championship and getting a chance to continue their season. The competitiveness and excitement of the championship created games that were fun to watch for the fans as well. Overall, the feeling of qualifying for our post season tournament was unmatched and the excitement around our team from our school and fans validated all of our handwork during the season.
Following my experience with my first ever postseason tournament I felt very lucky, but also in some way cheated of an experience as a student athlete. The post season championship had made my team feel such a sense of accomplishment, I was angered that current players at Penn and other Ivy League schools didn't get to have the same experience. Furthermore, being part of a championship where the regular season champion was ousted by a lower seed, just made it clear how the parity and competitiveness in my own league was showcased in a post season tournament. In the Ivy League, this parity and competitiveness is even more evident. As an alumna, I always want the team's experiences and success to be better than my own. After being a part of a post season championship, I can firmly say that a tournament would vastly improve the student athlete experience in the Ivy League. In addition, giving teams a chance to prove themselves at the peak of their seasons would create more opportunities and presence in the NCAA tournament by the Ivy League. It is now more clear than ever that Ivy League Field Hockey deserves a competitive, meaningful post season championship.
Sincerely,
Kyle DeSandes-Moyer
Penn '13