Expose the Corruption behind the Ivoirian Presidential Crisis
301
people have signed this petition.
Add your name now!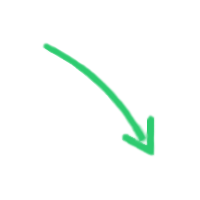 301

people

have signed.

Add your voice!
Maxine K.
signed just now
Adam B.
signed just now
Dear Senators,
I have been closely following the events in Côte d'Ivoire since prior to the disputed 2010 presidential election, and I am convinced that an investigation is necessary into the legitimacy of Alassane Ouattara as president. In addition, numerous accounts of election fraud and atrocities committed by Ouattara's Rebel forces against civilians were presented to, and then ignored by the international community. Its neglect has resulted in an illegitimate president and genocide underway in Côte d'Ivoire.

In media reports of the Ivoirian crisis, President Gbagbo is made out to be a "strongman"—a "dictator" who refuses to cede power. Reports from the United Nations, who has remained a biased figure in the crisis, claim that Gbagbo is responsible for mass graves in neighborhoods belonging to many of his supporters. They suggest that Gbagbo's "militia" retaliated, but the graves were believed to have been created by an attack on April 12, and Gbagbo lost most of his "militia" prior to his capture on April 11. Since Gbagbo's capture, Gbagbo-supporting civilians have been raped, killed, slaughtered by machetes, and tortured by Ouattaran Rebels who now roam the streets of all neighborhoods inCôte d'Ivoire, especially those belonging to Gbagbo-supporting civilians. Therefore, it is impossible that President Gbagbo is responsible for the mass graves and they are most likely graves of those killed by Ouattara's Rebels. Furthermore, no evidence has been presented by the U.N. who has made these accusations. In the U.S. Constitution, it's required that the burden of proof falls on the accuser; therefore, why has no evidence or documentation been presented that makes for these claims?

Since the failed 2002coup d'état that resulted in a civil war and a divided nation, the United Nations has maintained an active presence inCôte d'Ivoire by the formation of the United Nations Operation inCôte d'Ivoire (UNOCI). A resulting U.N. "Ouagadougou Peace Agreement" in 2007 required that the Rebel forces disarm and that the nation must be in a stable state in order for elections to be held. Ouattara outwardly deemed the disarmament unnecessary, whereby they were permitted to rape, dismember, disembowel and murder hundreds, if not thousands, of Gbagbo-supporting civilians; and the U.N. relinquished their mandate to protect civilians. Overall, the U.N. abandoned their own Peace Agreement that required Rebel-disarmament and stability ofCôte d'Ivoire which has resulted in the stolen election of Alassane Ouattara and genocide of those who oppose his presidency.

There is also irrefutable evidence of ballot fraud in Rebel-held northern regions ofCôte d'Ivoire that has gone uninvestigated. In the first round of elections, President Gbagbo received thousands of votes from dozens of precincts in the north; however in the second round he received zero votes, which is statistically impossible. In one of the five regions in the north, a voter tabulation return sheet indicated that Ouattara received 149,598 votes; but when the total was officially reported it mysteriously rose to 244,471, a difference of 94,873 unaccounted votes. In another instance, there were 102,103 more votes than there were registered voters and therefore, these were votes that were cast aside by the Constitutional Council. After reviewing the results and removing fraudulent ballots, the Constitutional Council declared Gbagbo to be winner. This disputed the review by the Independent Electoral Commission (CEI) and release by the United Nations who proclaimed Ouattara to be winner. However, neither the CEI nor the United Nations has authority to do so; and to do so thwarted the sovereignty of Cote d'Ivoire and its Constitution which places sole authority to the Constitutional Council, the Ivoirian equivalent to the American Supreme Court. Also, the CEI and United Nations refused investigation into the ballot fraud which has resulted in a stolen election for Ouattara and an inappropriate call for President Gbagbo to cede power, forcing the country into a further unstable state on the brink of another civil war.

Since the beginning of 2011, Rebel forces launched every attempt to throw President Gbagbo from power. In March 2011, Rebel forces from the north led an expedition down to Abidjan, the home of the presidential palace and millions of Gbagbo supporters, to forcefully overthrow President Gbagbo from power— murdering civilians and creating a massacre ofunfathomableproportions. Over a thousand are believed to have been murdered and many burned alive by Ouattara's Rebel forces in the town of Duékoué, where over 200 U.N. "peacekeepers" were conducting what they called "robust" patrols at the time of the massacre. The U.N. stated that they were "not-aware" of the incident; however, the deputy head of the UNOCI, Guillaume Ngefa, contradicted the statement by saying, "We have evidence, we have pictures, this was retaliation" and that Ouattara's forces had in fact carried out the killings inDuékoué. He also commented that Ouattara's forces were carrying out atrocities elsewhere, citing examples in many towns of rape, the "disappearing" of Gbagbo supporters; and in one particular case, the inhabitants of an entire village had been "emptied" and replaced by Ouattara supporters.

French President Sarkozy has remained an active counterpart in the removal of Gbagbo from presidency, and generally, France's invasive relationship withCôte d'Ivoire has remained strong regardless of their independence in 1960. However, Ouattara's 1990-1993 term as prime minister inCôte d'Ivoire resulted in strong collusions with French businessmen by which 27% of the assets of Ivoirian enterprises were French owned; and 240 subsidiaries and more than 600 companies belonged to French businessmen, representing 68% of direct foreign investments inCôte d'Ivoire. When Gbagbo came to power in 2000, he nationalized many of the French-controlled industries including cocoa, resulting in huge financial losses for France and consequently their economy, though for the Ivoirian people, it brought wealth and prosperity. The financial hit France faced inspired and resulted in their involvement with Ouattara in the failed 2002coup d'état. Now, joining in an alliance with the U.N. "peacekeepers" and Ouattara's Rebel forces, French militia launched a final attack on April 10, 2011, bombing the presidential palace for over 24 hours. On April 11, 2011, President Gbagbo was finally captured with his wife, Simone; son, Michel; and dozens of other family members and ministers of his cabinet. This is not the role of the United Nations whose mandate is to remain impartial; and I condemn the French involvement in attempting anothercoup d'état against the Gbagbo presidency.

Pictures and videos released of the President and First Lady shortly after their capture show tortures and abuses committed against them by the Rebel forces, though they peacefully surrendered and no violence was necessary. On the First Lady in particular can be seen ripped clothing and a flesh-exposed scalp from where her hair was ripped from its roots. Ivoirian media and close friends of the Gbagbo family have also testified to the First Lady's repeated rape by the Rebels after being captured, all of which has gone uninvestigated. Therefore, their immediate release is pertinent for resolving the current crisis.

CALL TO ACTION

Senator, act now for the release of President Gbagbo and First Lady from the northern towns ofCôte d'Ivoire and his family and ministers imprisoned at theHôtel du Golf in Abidjan. Investigate the eligibility of Ouattara and legitimacy of his presidency in light of the ballot fraud presented.Please bring to justice Ouattara's forces responsible for committing atrocities against Gbagbo-supporting civilians including those of President Gbagbo and the First Lady by Ouattaran Rebels. Investigate the justification for the U.N.'s partiality and supersession of their mandates to protect civilians. Question the lack of evidence brought forth from the accusers of the crimes to which President Gbagbo has been accused. Expose the corruption and attack on democracy brought about by thwarting the nation's sovereignty and ignoring their Constitution. And lastly, review and investigate for yourself the claims that have been made in this letter.

WE THE PEOPLE (Closing Statement)

Our entire Constitutional structure is being confronted and we do not want or need a new Constitution.

"The framers of the U.S. Constitution designed separate institutions that cannot be unified by mechanical linkages, frail bridges, tinkering." Nationalism is not a dangerous social disease; and the elimination of our way of life and what we do to be true and honorable cannot be eliminated by any measure employed by stealth. Troops have been sent to nations with promises that they would soon return home. NATO has become the military enforcement arm of the United Nations. When will Congress vote on troop deployment?

In 2000, Senator Jesse Helms, Chairman of the Senate Foreign Relations Committee and first member of the U.S. Congress to ever address the 15-member National Security Council at the U.N., blasted the United Nations "for imposing its presumed authority on the common people." He said,

"The U.N. is aspiring to establish itself as the central authority of a new international order of global laws and global governance. This is an international order the American people will not countenance. The American people will never accept the claims of the United Nations to be the sole source of legitimacy on the use of force in the world. The United Nations that seeks to impose its presumed authority on the American people without their consent begs for confrontation, and I want to be candid, eventual withdrawal. As matters now stand, many Americans sense that the U.N. has greater ambitions than simply being a deliverer of humanitarian aid, and a more effective peacekeeper, a better weapons inspector, and a more effective tool of great power diplomacy."

Senator Helms took issue with then-Secretary General Kofi Annan's calls for increased "global engagement." We concur with Senator Helms' statement and applaud his courage in keeping the oath of his office without soiling it with blind capitulation. We believe that the people ofCôte d'Ivoire deserve no less than we and that the travesty inflicted upon their sovereign nation to be addressed and rectified by those who have likewise sworn to honorable service to our SOVEREIGN NATION. We despise any agreement that would dain to yield any United Nations sovereignty; and as a nation that has protected the rights and freedom of others with the blood of our own men and women, we adjure you to act with all speed and urgency in the matter of a nation wronged.

We further call upon you to examine our own precious United States' concerns and leave no stone unturned to establish your honor, your integrity, and your commitment, with courage and reaffirm your sworn oath to uphold the Constitution of the United States of America without compromise for personal gain but for what is just, right, honorable and true for "WE THE PEOPLE" who love and serve this great sovereign country.

We count on you to swiftly respond and right the wrong.

Let Freedom Reign!!!!

Sincerely,



Concerned Citizens
Sponsor
Côte d'Ivoire Presidential Conflict Contact us via the link below.
Links