Weapon for Corona Virus Destruction (WCovD)
193
people have signed this petition.
Add your name now!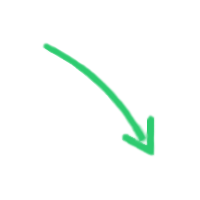 193

people

have signed.

Add your voice!
Maxine K.
signed just now
Adam B.
signed just now
Singaporeans who serve their patriotic duty by doing National Service understand weaponry for war in defense of our tiny island. This COVID-19 War is no different.
However, despite the assertions of some experts that this is a war, they have been relentlessly trying to convince everyone that the vaccines are our only defense.
"We go to war with the evidence we have, not with the evidence we want." Dr Pierre Kory
Wise words. No self-respecting armed forces will send a soldier to war saying, "Just use this. It may limit your injury, will probably save your life, but we are not sure if we can stop the enemy." This thinking borders on the ridiculous! There is an overwhelming need for more than one weapon to obliterate the COVID–19 virus completely.
On Mar 18, 2021, a conference was convened by an alliance of international scientists and physicians from USA, UK, EU, South Africa and Israel. The alliance "the Front Line COVID-19 Critical Care Alliance (FLCCC)" gathered to share how the latest data on how Ivermectin has reduced COVID-19 positive cases in major cities across the world. These experts, including some eminent scientists such as Dr Pierre Kory, Dr Tess Lawrie, Professor Eli Schwartz, Professor Hector Carvallo & Dr Marc Wathelet. Their clarion call for urgent action to end the COVID-19 pandemic, included the immediate adoption of ivermectin in the prevention and treatment of COVID-19.
The evidence on the cost-effectiveness of Ivermectin as prophylaxis and treatment for Covid-19 is overwhelming. Watch the panel address the issues aforementioned & Dr Mobeen Syed, from the USA, moderate this lively exchange - "The Global Expert Panel Conference" <<< Pls Click
The Front Line COVID-19 Critical Care Alliance (FLCCC Alliance) are a team of doctors, scientists & researchers formed for the purpose of developing protocols & strategies for effective treatment of COVID–19 patients. One such patient shares her exciting testimony in a video on the FLCCC Alliance website.
Patti Koopmans, a Medical Assistant in the US was 57 years old when she tested positive for COVID-19 on Nov 15, 2020. She had a medical history of asthma with a damaged right lung from birth, she was treated immediately with cortisol steroids. After 5 days into the infection, she was prescribed Ivermectin by her physician after experiencing a high fever. Despite only taking the last Ivermectin available from the local pharmacy, a partial dose... She experienced a 180-degree turnaround after only 8 hours after taking Ivermectin, she literally snapped back to health. Patti Koopmans asserts:
"Ivermectin kicked COVID-19 out of my system"
While Patti's experience was remarkable, FLCCC Alliance has documented why the Ivermectin dosage is so very important as a prophylaxis, for early treatment, for those hospitalized & in recovery. For this reason, even the best trials without such information from experts will result in the inconclusive outcome as seen in the recent write-up in The Straits Times, Tuesday, June 8, 2021 A5 THE BIG STORY.
This petition draws its findings from these global experts whose experience is exactly what Singapore lacks (please click hyperlinks for details & to see the visuals). The Global Expert Panel Conference (March 18, 2021) attempts to distill these experts' wisdom, experience & their extreme dedication to systematic review & study of the impact of a safe re-purposed anti-parasitic drug used for its anti-viral properties in this pandemic as a 'Weapon of Corona Virus Destruction' (WCoVd).
Ivermectin was discovered in 1975 and came into medical use in 1981, its discovery led to its discoverer winning the Nobel Prize in 2015. As many as 3.7 billion doses or more have been dispensed over almost 40 years with an impeccable safety record. Prompting its inclusion into the Essential Medicine List of the World Health Organization/
Our collective goal at the end of this reading should be to incorporate FLCCC Alliance's proposed effective protocols involving Ivermectin with Singapore's existing measures locally. Ivermectin, as an anti-viral, can help to rid our nation of the Covid-19 virus and its variants, saving ALL regardless of race, language or religion. In so doing, not only lives, but livelihoods & lifestyles will be blessed as a consequence.
GLOBAL EXPERT PANEL CONFERENCE ( Source: Global Medical & Scientific Experts Call Upon World Governments to Act Now to Save Lives (March 18, 2021)
Panel's First Speaker: FLCCC Alliance's President & Chief Medical Officer, USA - "before they distributed Ivermectin you saw this peak of excess deaths in the population, after the distribution they plummeted" Dr Pierre Kory, MD, MPA – USA
Panel's Second Speaker: Director, The Evidence Based Medicine Consultancy Ltd. - UK: "What is the likelihood anyone would wish to take the risk of not getting it (Ivermectin)?" (On getting consent from double blind randomized control trial subjects regarding the risk of death from not getting Ivermectin in such trials) Dr Tess Lawrie, MBBCh, PhD – UK
Dr Tess Lawrie is a Global Expert on Systematic Reviews consistent with World Health Organization/clinical trial guidelines & has not been involved in pharmaceutical sponsored research. She has contributed her expertise in the use of Randomized Control Trials & applying Meta-Analysis for the highest level of accuracy (Gold Standard of Evidence). In meta-analysis, data is pooled from different Randomized Control trials to estimate the overall effect of a treatment according to clinical practice & World Health Organization guidelines.
Panel's Third Speaker: Full Professor (Clinical) Tel Aviv University, Israel: "(Ivermectin) the first to be really highly effective Anti-Viral & Anti-Corona" Professor Eli Schwartz, MD, DTMH – Israel
Ivermectin, as Professor Schwartz said, was a neglected drug despite being known to have anti-viral properties (killing SARS COV 2 virus in lab trials). Consequently, Dr Schwartz's team used it in COVID-19 randomized control double blind trials in early-March 2021.
The non-hospitalized subjects cleared the virus faster than placebo test subjects.
The speed of recovery was 2.5 to 3 times faster than the placebo group &
enjoyed a higher chance of recovery.
Anti-Viral activity was obvious from the trials.
More than 90% of all patients are mild sufferers before deteriorating to require hospitalization,
Ivermectin can cut the transmission chain.
From a Public Health point of view, this Ivermectin treatment reduces the hospital admissions by reducing deterioration & shortening isolation stays,
while prescribing to those at higher risk (same household or family members of those tested positive) can prevent them from becoming tested positive for COVID-19.
Panel's Fourth Speaker: Professor of Internal Medicine (40 years), Argentina: "We are in a war, we need snipers!" (Ivermectin shoots to kill COVID-19) Professor Hector Carvallo MD – Argentina
Prophylaxis Clinical Trials have been submitted to the National Library of Medicine, USA through link ClinicalTrials.gov for reference ie (NCT04425863) & (NCT04425850) - Ivermectin for Prevention as an armour, shield or guard against contracting COVID-19 in this war against the virus.
Ivermectin Trial involved 1,200 healthcare workers, 800 used Ivermectin & 400 were the control group both groups were in the frontline involved with Covid-19 patients wearing PPEs.
After 60 days, none contracted the virus when prescribed with Ivermectin. While the other control group without Ivermectin, had some contracting the COVID-19 virus.
Dr Roberto Hirsch conducted a trial in an Infectious Disease Hospital using Ivermectin on 162 hospital workers – he followed them for 8 month & confirmed: none of them contracted the disease.
Hirsch Roberto: Director of Postgraduate degree program in Infectious Diseases, Universidad de Buenos Aires, Argentina; Head of Department of Infectious Diseases at Hospital of Infectious Diseases Francisco Javier Muñiz, Buenos Aires, Argentina
Panel's Fifth Speaker: Independent Consultant, Belgium: "The great advantage of Ivermectin is that it targets the host, the virus is unable to evolve through mutations to escape Ivermectin." Dr Marc G. Wathelet, PhD - Belgium
Advocacy fell on 'deaf ears', "throughout this crisis the government, the experts, our public health institute all ignored basic scientific realities with disastrous consequences."
"…with the emergence of Ivermectin as a safe & efficacious medication both to prevent transmission & to treat the disease."
"I proposed a plan to eradicate the virus, it can be done in a matter of weeks"
"… after reading and analyzing the studies I have been advocating Ivermectin as the solution to a crisis, "
"it is cheap, very safe & more efficacious than any other medications we may have."
Conclusion:
"When the only solution is a hammer, every problem looks like a nail."
This is the very disconcerting reality when repurposed drugs are spurned & the hammer in this WAR becomes vaccines.
Pregnant mothers are being vaccinated, children between 12 to 15 years of age, are being vaccinated & the list will continue to expand. Currently, there are many hesitant to take or allow their loved ones to get vaccinated regardless who sings the song. Consequently, herd immunity will be delayed unless Singapore's resourceful leaders go out of the box, and looked at other tried and tested protocols like Ivermectin.
Alternative therapies and repurposed drugs are cost-effective, safe & tried options that those hesitant of vaccines can accept, while experts agree that it is safe for children (Source: Ivermectin safety in infants and children under 15 kg...) to use Ivermectin. FLCCC Alliance's website has other possible alternatives for pregnant mothers.
The continuous drain of Singapore's reserves on costlier alternatives must be re-assessed. The reserves of generations past must be preserved for our future generations. Herd immunity gained in any other way still frees our nation of COVID-19, with our children experiencing the freedom we used to take for granted,
Let us evaluate the truths outlined by this panel humbly, expand our arsenal & use the weapons to eradicate this scourge of COVID-19 once and for all. Let us forge an alliance with those who have gone ahead, so that we as a nation are not left behind in the wake of the mounting evidence of the success of these protocols with Ivermectin as its Anti-Viral "Weapon of Covid-19 Variants' Destruction".
Besides saved lives, the destruction of Covid-19 releases the stranglehold of the virus on our marriages, children, families, workforce & economy. Thus, our stance in this WAR must converge on only 1 issue:
"Will the Use of Ivermectin Save Lives?"
Appendices:
Infectious diseases expert David Lye calls out misinformation about Covid-19 vaccines, Health News & Top Stories - The Straits Times
Sharp Reductions in COVID-19 Case Fatalities and Excess Deaths in Peru in Close Time Conjunction, State-By-State, with Ivermectin Treatments by Juan J Chamie-Quintero, Jennifer Hibberd, David Scheim :: SSRN
Uttar Pradesh government says early use of Ivermectin helped to keep positivity, deaths low | Cities News,The Indian Express
Dr Andrew Hill, Lead Researcher for Unitaid sponsored "Meta-Analysis of Clinical Trials of Ivermectin to treat Covid-19 infection" as part of the World Health Organisation's Access to Covid-19 Tool (ACT) Accelerator program
This list of countries using Ivermectin has expanded significantly since then & is growing steadily - Immediate global ivermectin use can end COVID-19 pandemic: Scientists
Dr. Pierre Kory (FLCCC Alliance) testifies to senate committee about I-MASK+ (incl. the following Q&A part) on Vimeo
Deaths reduced by 68% on average & for the Prevention Study for about 740 people, the reduction of COVID-19 infection is 86% on average.
Ivermectin vs. Placebo for the Treatment of Patients with Mild to Moderate COVID-19
Ivermectin, Aspirin, Dexamethasone and Enoxaparin as Treatment of Covid 19 (NCT04425863)
USEFULNESS of Topic Ivermectin and Carrageenan to Prevent Contagion of Covid 19 (NCT04425850)
Ivermectin as prophylaxis against COVID 19; retrospective results (Dr Roberto Hirsch)
Philippines – Philippines FDA monitoring use of Ivermectin on COVID-19 patients in select hospitals | ANC
Malaysia - Source: Health Ministry to handle police complaint against minister, D-G for not using Ivermectin to treat Covid-19
India - CATalyst | Ivermectin: Indian Bar Association Serve Legal Notice on WHO's Chief Scientist - YouTube
India & Africa - I V E R M E C T I N Drastically Reduces COVID deaths in Innddiaa and Affriccaaa - YouTube
Australia - Ivermectin Triple Therapy Protocol for COVID-19 Released to Australian GPs for Infected Elderly and Frontline Workers (acnnewswire.com)
Bangladesh - Ivermectin as Pre-exposure Prophylaxis for COVID-19 among Healthcare Providers in a Selected Tertiary Hospital in Dhaka – An Observational Study | European Journal of Medical and Health Sciences (ejmed.org)
Taiwan - News regarding Taiwan's use of Ivermectin (basis of decision next >>>) Review of the Emerging Evidence Demonstrating the Efficacy of Ivermectin in the Prophylaxis and Treatment of COVID-19 (nih.gov): (Evidence used by Taiwan for the use of Ivermectin)
Physicians, scientists believe doctors' group deserves Nobel Prize for finding 'most powerful COVID-19 killer known to science' | News | LifeSite (lifesitenews.com)
The mechanisms of action of Ivermectin against SARS-CoV-2: An evidence-based clinical review article | The Journal of Antibiotics (nature.com)
Goal of this petition:
Present this as a reasonable effort on the part of the authorities to give our nation a chance to beat this virus & its negative impact to the economy, the families & the social fabric
Educate the public on Ivermectin & underscore its role as a Covid-19 Virus Killer
Demonstrate its safety Record, its potency & effectiveness globally
This petition sets out to mobilize support in order to achieve the following:
Make Ivermectin available logistically, accessibly & efficiently through various pharmacies & healthcare mediums
Develop an Awareness Drive on the use and responsible administration of the protocols that have been successful globally
Escalate the promotion of this as an Emergency Use Authorized drug to eradicate the virus globally
Please give Singapore a chance to attain herd immunity by using Ivermectin & applying protocols that are working globally in conjunction with our current local measures. Please visit this website War Against COVID-19: Weapon for COVID-19 Destruction (WCD) – The Ivermectin Journey :: Truthwarriors for the Q&A @ the Conference to see the presentation in its entirety. Thank you & God Bless…