IU Faculty Support Graduate Fee Strike
202
people have signed this petition.
Add your name now!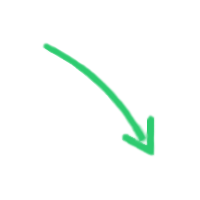 202

people

have signed.

Add your voice!
Maxine K.
signed just now
Adam B.
signed just now
[Please sign only if you are Indiana University Faculty of any rank]
Dear Indiana University Board of Trustees and Vice President of International Affairs Buxbaum:
As faculty of Indiana University, many of us have publicly expressed our support for graduate students' request that the university end all fees, both mandatory and international, for graduate student workers. We believe that, like everyone, graduate workers at Indiana University need living wages and affordable healthcare. We write now to express our support for the collective initiative Indiana University graduate students have taken to withhold their Spring 2021 fee payments until the University recognizes the severity of their financial situation, especially in the face of the Covid-19 pandemic and the national academic hiring freezes, by making demonstrable progress toward eliminating all fees and bringing support for all IU graduate students into line with the living wage in our community. Indiana University falls near the bottom of the Big 10 Academic Alliance graduate compensation, weakening our ability to recruit future graduate students to our university and inhibiting professional and academic success of our graduate student community. For the Spring 2021 semester alone, graduate students are incurring a $703 Combined Mandatory Fee. International students incur an additional financial burden with the international fee, amounting to upwards of $350 for the Spring semester.
While we welcome the College of Arts and Science's recent moves to eliminate tuition fees and raise the minimum base stipend for PhDs to $16,000, these changes do not apply to all campus graduate students and do not bring compensation up to the living wage recognized by the College's own Task Force on Graduate Student Funding, estimated at $21,772 annually for a single adult (report available here). Students at IU are mindful of the national call--reflected at the highest level of elected representation--for a living minimum wage for all. They are aware that while educational debt has soared, graduate stipends have not kept pace with the cost of living. In calling for a fee strike, graduate students at IU join fellow students from California to New York in recognizing that too much time has passed without good faith efforts by university administrations to address their financially perilous situation. At the same time as these students dedicate themselves to years of disciplined research and teaching, they face an academic labor market that increasingly denies job security, health care, and a living wage to its essential instructional staff.
As the teachers, advisors, peers, and colleagues of this talented community of intellectuals and professionals in training, we find it unconscionable that they are expected to pay a significant portion of their stipends back to the university in the form of fees. We are aware that the pandemic has put enormous pressure on the university's finances. At the same time, the "For All" Bicentennial fundraising campaign has raised a record $3.9 billion and the Indiana University endowment has yielded an average 8.4% return since its establishment (report available here). As a Carnegie R1 research institution, we have an essential obligation to adequately fund our graduate students, especially when they have already been among the first to pay for the pandemic due to the hiring freezes that have all but dried up many academic job markets. Now more than ever it is a time for IU to step up and help the financially precarious members of our community. Investing in our graduate students is investing in their present and our own future.
For these reasons, we are writing to you to express solidarity with the Fee Strike called by the Indiana Graduate Workers Coalition. The burden of mandatory graduate student fees has persisted for much too long. We encourage you to set a national example of commitment to graduate students and instructors by taking swift action to eliminate mandatory and international fees so that our graduate community can study and work with dignity and dedication toward their full potential.
Sincerely,
Benjamin Robinson, Associate Professor of Germanic Studies; Chair, Department of Germanic Studies
Purnima Bose, Professor of English and International Studies; Chair, Department of International Studies, Hamilton Lugar School of Global and International Studies
Gardner Bovingdon, Associate Professor, Central Eurasian Studies; Associate Professor, International Studies

Hamid Ekbia, Professor of Informatics, Cognitive Science and International Studies
Sara Friedman, Professor of Anthropology and Gender Studies
Jeffrey Gould, Distinguished James H. Rudy Professor of History
L. Shane Greene, Professor of Anthropology
Sarah Imhoff, Associate Professor of Religious Studies; Director of Graduate Studies, Borns Jewish Studies Program
Radhika Parameswaran, Herman B Wells Endowed Professor (Class of 1950), The Media School
William E. Scheuerman, James H. Rudy Professor of Political Science and International Studies; Director of Graduate Studies of Political Science
Stephen Selka, Associate Professor of Religious Studies; Director of Graduate Studies, Department of Religious Studies