It's Time to Resign - Mayor Joiner and Councilman Gilbert of the City of Lincoln, CA, USA
458
people have signed this petition.
Add your name now!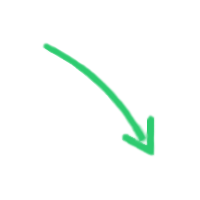 458

people

have signed.

Add your voice!
Maxine K.
signed just now
Adam B.
signed just now
After Lincoln LIFT (Leadership Integrity and Financial Transparency), a local citizens group uncovered serious financial wrongdoings and lack of proper accounting by the City of Lincoln, LIFT felt strongly an audit by the State Auditor was the only way to bring what we knew to be true into the light of day and corrected. Despite our persistence, it was clear the City Council and then City Manager, Matt Brower, were not going to come clean and take corrective action of their own initiative.
Consequently, we took our documentation regarding the City's illegal inter-fund loans, basically a municipal form of a Ponzi scheme; failure to pay for its own utilities, thereby inflating ratepayers charges; development fee issues, etc. to State Senator Ted Gaines. We first approached Kevin Kiley who basically dismissed us. Sen. Gaines, however, understood the gravity of our concerns. He reviewed our documentation with senior staff and concluded that a request to the Joint Legislative Audit Committee (JLAC) was warranted and asked for the State Auditor to perform an audit of the City.

The three current hold over Council members, Paul Joiner, Peter Gilbert, and Dan Karleskint vigorously opposed the State Audit despite the current PR spin that they welcomed it. City Manager, Matt Brower, wrote a lengthy letter to JLAC opposing the audit, disclaiming the problems identified by LIFT and claiming the City was in great financial shape, well managed, performed proper oversight, etc. Every Council member signed it.
Joiner and Gilbert even showed up at the Capitol and testified to oppose the audit at the Joint Legislative Audit Committee (JLAC) hearing. They claimed that the City of Lincoln is so well managed that an audit is unnecessary. After Joiner, Gilbert, Sen. Gaines, Ted Jones and Donna Hodgson of LIFT testified, the JLAC members voted unanimously to approve the audit.
What is even more remarkable is that City of Lincoln's issues were so troublesome that both a financial and procedural audit was conducted. That is rarity- normally it is one or the other.
Joiner, Gilbert and Karleskint epically failed the people they promised to serve. Previous Council members bear responsibility as well but they are no longer on the Council. Lincoln voters did not re-elect Spencer Short. Gabriel Hydrick and Stan Nader did not seek re-election.

Even more troubling, the State Auditor referred Paul Joiner to the California Fair Political Practices Commission for investigation of financial non-disclosure and conflict of interest. He was given the opportunity to provide documentation to resolve the financial disclosure issues but failed to do so per the state audit report. Regardless of the investigation outcome, Joiner needs to immediately resign. He is too compromised. His committee roles and Council votes are now suspect, rightfully or not.
Paul Joiner and Peter Gilbert, the longest serving city council members, need to ask themselves this: how can the people of Lincoln have any confidence in their city government when the very people who failed so badly and for so long in their oversight roles are the same people who now say "trust us, we can fix this"? It isn't possible. They have eroded all trust. The people of Lincoln need leaders they can trust and they both need to resign.
Once the accounting problems outlined in the audit are corrected and the true state of the City's finances is clear, we want to move forward with the City and work in tandem on solutions. It is what LIFT, notably Ted Jones, did with determining legally compliant and equitable water rates.
LIFT members all moved to Lincoln because it is a wonderful place to live. Its downtown area is a charming and getting better with the addition of new businesses. Lincoln's future is bright. With new leadership on the Council.Lincoln can become a well managed city going forward. We must not let fondness we may feel for any City official obscure the reality that a new Council majority is a necessary step in that direction.