Its Time for A Change
70
people have signed this petition.
Add your name now!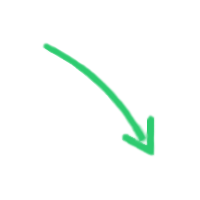 70

people

have signed.

Add your voice!
Maxine K.
signed just now
Adam B.
signed just now
My Beautiful Belize what has become Of You. A nation of Joy, beauty and Peace is now a warzone. When will it stop? This merciless killing of innocent victims and children. Its time for a change Belize! Its time we the youths take a stand against Gun Violence! Dwayne Gabourel was the lastest victim of our corrupted System, a young teenager who was loved by many, who had a bright future has now been put to rest. What do we gain from taking an innocent life oh my beloved Belize. I beg! I plead with all my heart for this Violence to Stop! What will become of our future generation? Everyday our youths are waking up and fearing for thier lives but now that comes to an end. To all the killers, Stop it! We the youths of Belize are Tired of being scared,we are tired of fearing for our lives. We will stand and fight for our country!
We the group Time for a Change are asking each and everyone to do thier part and sign this petition for a change . Its time for the Belizean Government to hear our cries! Its time our youths voices are heard from Corozal to Toledo. Laws need to be implemented to protect our youths. We are tired of seeing our mothers and fathers mourn for thier children. Its time for the Govermement to listen to thier Youths, to dicuss the future of the Country because WE ARE THE FUTURE.
Belize its time To fight!
For our Children and thier future!
For our mothers and grandmothers!
For Our fathers and grandfathers !
For all those innocent Lives who have been taken away and Justice has NOT been serve.
In conclusion, We are doing this Petition becuase we are tired, tired of a Government who doesnt care for its youths, tired of a system of injustice.We are tired that we the youths are being targeted becuase of the way we look or dress. Its time we rise up and Protest for what is Right!
Sign for a change!