It's NOT your TURN to BURN
114
people have signed this petition.
Add your name now!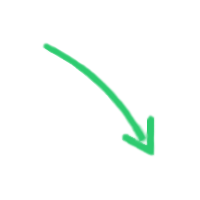 114

people

have signed.

Add your voice!
Maxine K.
signed just now
Adam B.
signed just now
Dear concerned petitioner,
The legislation has been written. The staff briefings are done. The bill is waiting in committee and building bipartisan support. Your voice is needed now. Your representatives are already interested. They have asked our community to give them specific examples- in their districts. We are updating our lists and invite you to add your name and contact information in the comment box. Your story can make the difference. Has this happened to you? Do you know someone that has been affected by a vapor explosion, flash burn, or a vapor fuel mixture that ignited near a container of fuel? Please know that your contact info can make the difference RIGHT NOW. Examples include- gasoline, kerosene, ethanol, denatured alcohol, methanol and others.Whether in a Home, Yard, Lab, or School, the hazard is the same.
Sincerely,
Margrett Priest Lewis
- A Mom who was burned putting out her child. She has become a committee member and legislative advocate, fighting to make a difference.
This specific petition is meant to safe the many lives of any person in the United States that can become possible burn victims. Think about the many times you or your loved ones are using flammable liquids. The simple examples of school chemistry projects, making s'mores, lighting your barbeque, filling your lawnmowers gas tank are just four examples that have been catastrophic events that have caused severe burns and even deaths of someone possibly in your own community. This petition is wanting to change the risk of someone getting burned by using flammable liquid containers and is trying to move the Congress's vote on making it mandatory for manufacturers to add a safety device (flame arrestor) on containers for flammable liquids.
If you sign this specific petition, your NAME will be added as an endorsement in regards the Bill of Congress H.R.5900 - Portable Fuel Container Safety Act of 2016. This Bill will be presented by Rep.Thompson, Mike (D-CA-5) who introduced this specific Bill 07/14/2016. Recently, Congressman Thompson held a legislative staff briefing in Wash DC (on September 28th ) to bipartisan representatives on this issue for Public Safety and to build bipartisan support. Many National Organizations in the fire service and specialists have endorsed this specific Bill in the hopes it will save lives and it will change the rapidly increasing burn patients in hospitals.
Every day vapor explosions cause flashback burn injuries in homes, labs and schools. This happens quite often from the simple act of pouring which allows a gas/vapor mixture to be ignited when near any ignition source- a flame, a spark, an intense heat source or even static electricity can initiate an explosion. Pouring a fuel is a hazard and it should always have a Flame Arrester on the spout or opening to mitigate this hazard.
A Flame Arrester- is a small insert in the opening- it looks like a screen or a filter. This simple safety guard has been in use since they were first documented in 1800's. Further a flame arrester is in use today in every step from the oil well to shipping and transport and even the gas pump but it is no longer on every fuel container, spout or opening. These flame arresters used to be considered a standard safety measure. Why? Cost-cutting measures by manufacturers have removed this safety guard to save 5¢-1¢ of unit cost which translates directly to manufacturer's profit. But at what cost to human beings? Medical Insurers? Liability Insurers? State and Federal Budgets? Without this Flame Arrester every single unit sold is a defective product. We must insist that this game of Russian Roulette end- Our Families', Our Children's and Our Student's safety must trump profit. Without it, human beings are burned alive, maimed and killed. Innocently pouring a bottle is currently risking life and limb from an unprotected container.
State and Federal Budgets are already over stressed. Knowing that they pick up over a million dollars of healthcare insurance costs for each severe incident which is avoidable. The more severe the injury, the more expensive the cost.
The American Burn Association, several Senators, Fire Specialists, Doctors, Burn specialists, Burn Survivors and parents of children that are burned have worked very hard on making this Bill of Congress get so far....but we need YOUR help to show Washington DC the importance of safety for our loved ones.
Please, sign this petition showing in high numbers that there are enough concerned citizens that would like to see this specific Bill pass.
It's NOT your TURN to BURN
Web link to Congress Bill H.R. 5900: https://www.congress.gov/bill/114th-congress/house...