Introduction of an ITF $15,000 Womens Futures and other initiatives
275
people have signed this petition.
Add your name now!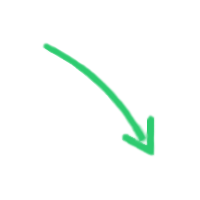 275

people

have signed.

Add your voice!
Maxine K.
signed just now
Adam B.
signed just now
With the WTA announcing that tour prize-money will increase by over 40% from $63.6 million to $84.4 million in 2009, this petition aims to persuade the ITF to take similar steps and re-assess its prize-money policy at its Women\'s Circuit events. With living expenses increasing exponentially in recent years, it is incredible that prize-money on the ITF Women\'s Circuit has not increased since the organisation took over responsibility for the development of these events in 1984. Whilst 20 years ago the $1,568 the winner of a $10,000 event receives would have gone some way to covering their outgoings for the week, in today\'s economic climate and after tax deductions of up to 30%, it barely covers a few nights accommodation and the cost of getting rackets re-strung. This situation has been significantly worsened by the weakened dollar against a strong euro and pound, leaving players out of pocket and in a dangerous cycle of borrowing and interest on increasing debts. The ITF needs to take steps to help players compete and become the best players they can be, and educate against the dangers of debt and provide somewhere struggling girls can come for advice and help. The players are not a charity and do not require hand-outs, but too many are being priced out of a job and sport they love, which can provide great health and future career benefits. With the drop-out rate amongst young female tennis players around the world incredibly and unnecessarily high, something needs to be done at the lower levels of the game to keep people in the sport. With Grand Slams offering equal prize-money and popularity of women\'s tennis at an all-time high, now is the time for the ITF to correct the imbalances within the male and female ITF tours. In 1998 a $15,000 futures event was introduced to the Men\'s tour, which has been an unmitigated success and done something to help ease the financial strain at this level. Why has the organisation taken no action to introduce this on the women\'s side With 217 $10,000 events taking place in 2007, it is not unreasonable to believe that around 50 or so could be upgraded to $15k status from 2010. This decade of inequality between the tours should be ended. Perhaps some of the increased prize money at Slams and WTA events could be redirected to the Challenger circuit A significant number of these $15k events also offer player hospitality, something not offered at any female $25k or $10k events unless voluntarily by the tournaments themselves. Where this has been offered, for example at events in India and Nigeria, it has been successful and well received. Where this is not possible, it is felt that the ITF should do more to encourage tournament directors to promote the idea of housing players with tournament volunteers and local families. This initiative is popular at North and Central American events, and allows players to experience some home comforts when thousands of miles away from their own bed and save money at the same time. Many players return to tournaments year-on-year to stay with the same families, and tournament attendances and subsequent revenue can be increased as families and friends turn-up to cheer on \"their\" player. As costs increase, players must constantly look to save money, and worryingly do so by staying in poor-quality budget accommodation. At events with no, or expensive official hotels players often must arrange their own travel to-and-from the tournament site. With so many young players travelling alone, and in a country where they do not know their way or speak the language, cost-cutting is potentially very, very dangerous indeed as it leaves them vulnerable. Private housing offers safety and reassurances not normally available. The ITF should do more to check the suitability of venues allocated as official hotels for the event. $10k and $25k events are vital to the professional game, but in their current state do little to safeguard its future. Many new and talented players cannot afford to embark on even the lowest rung of the ladder, particularly in areas where events are few and far between or entirely non-existent as the returns are so low. With female players retiring on average 3-4 years earlier than males, and many deciding against returning after university or injury due to increase costs and lack of financial stability, the introduction of $15,000 events and accommodation initiatives would do well to help safeguard the careers of aspiring Grand Slam Champions. This petition, started by fans of players competing predominantly on the ITF Tour but signed by people across the world and from a variety of involvements with the game asks the ITF to: 1. Introduce a $15,000 event in-line with the ITF Men\'s Tour from 2010. 2. Introduce hospitality at a series of these new events, again in-line with the Men\'s Tour. 3. Encourage tournaments to offer private housing to players with volunteers and local families. 4. Do more to educate players on the dangers of debt and help them budget and understand the true financial implications of competing on the tour full-time. The ITF needs to actively carry-out its role to protect and promote this level of the womens game. By making no increase to prize-money for 24 years, it is failing in this respect, and only serving to increase the ever widening gap between the ITF and WTA tours. Thank you. This petiton will be sent to ITF President Francesco Ricci Bitti and the Women\'s Circuit Committee in October.
Sponsor
Paul Masterton. Supporter of several players competing mainly on the ITF Circuit who has become increasingly concerned at the amount of debt young women are willing to get themselves into to \"chase the dream\". Believes the ITF needs to increase prize money for the first time since 1984, and also do more to educate players about the costs of competing on tour and the dangers of borrowing and spiralling debt.