Alert the Council to their Epic failure towards recycling.
93
signers.
Add your name now!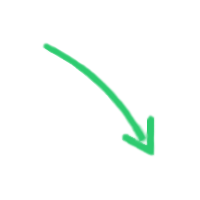 93

signers.

Almost there!

Add your voice!
Maxine K.
signed just now
Adam B.
signed just now
I've formed this petition to bring to the Council's attention several key facts that the 'Powers that Be' seem to either fail to realise, don't care about or find particularly amusing.

This 'Recycling' business is literally rubbish. It makes me wonder if the staff at our illustrious SMBC wrote down this new incentive with a hand over their mouth hiding a sarcastic smirk and a giggle. A great cosmic joke at the expense of Stockport residents.

As if the green, brown and blue bins weren't enough of a daily time consumer, now we are gifted with these wonderful little (and I really mean little) black wheelies. You're very lucky and a better person than me if you can squeeze more than two bags into these bins. If you use anything larger than a carrier bag to put your rubbish in, then they get stuck at the top. Getting my short frame to push down a bin bag in a bin that smells little better than rotting corpse is not on my top ten list of 'things I love to do'. Not to mention the fact that the contents has two weeks to stew and fester before each emptying.

I can see the future of Stockport as becoming the fly tipping center of the North West.
People are not going to want bags upon bags of rubbish as garden decoration. 2 bin bags (at least) created a week, versus 2 removed per fortnight. Do the math. It does't smell to pretty.

All the other recycling incentives are weak as well. What is the use of a plastics bin when only a small percentage of plastics are accepted. I'm still throwing away more plastic than I recycle. It seems a little counter productive. Getting ready for a hike in the snow with shoes and a coat to put a soup tin in the bin after lunch is no fun either. Let me also tell you that the Food Waste Caddy is not a sweet smelling success. Did nobody factor in what happens to food waste when stored in warm kitchen. I don't have to spell out to anybody that Eau de Rotting Cabbage is not a good apetizer for egg and chips on a Tuesday night. It's putting me off eating full stop. How are you going to get your food waste then Council eh? I suppose not eating would solve the problem for you though. What a solution. Plus after a day or two the caddy becomes a hive of activity. Several uninvited guests are having a great time in my kitchen.
QUOTE:
Q.Why can only plastic bottles be accepted?
A.By asking for plastic bottles we know that we are collecting high grade plastics and they can be recycled into new products.
This is because factories that make new products out of plastics are set to take only specific types of plastic. Additives are less widely used in beverage containers allowing them to be recycled more frequently.
Some other plastic packaging such as food trays may be made out of the same type of plastic as a bottle such as PET or HDPE, however, they tend to be of a lower quality, so are not suitable for recycling at this time. : UNQUOTE
BASICALLY THE COUNCIL WILL NOT GET AS MUCH MONEY FOR RECYCLING THE LOWER GRADE PRODUCTS, THUS MAKING MORE PROFIT!!!
I can't think how the council can possibly believe that any of this Recycling Initiative is in any way economical.
1. More trucks, using more fuel to empty massive green bins with a few twigs and a couple of bags of food waste for composting.
2. Tiny black bins that hold less than half a typical family's worth of rubbish in the alotted time, leading to fly tipping and filthy streets.
3. My time wasted. Do you think I have nothing better to do than spend half my life sorting through rubbish. My kids won't be going outside in the pouring rain to make sure their sweet wrapper goes in the right bin so it'll be my job to shove my hands into chewing gum and leftover sandwiches to get to the cardboard and plastic. We all have better things to do.
Let me also bring to everyones attention what the Council are getting out of this, because they certainly are not counting kilos of compost and environmental impact as the reward for thousands of cumulative man hours of work. It's the pennies and pounds they're counting. Who gets all the cash from selling our recycled waste. All the time I spend recycling, I dont' see a penny of it. Someone's making money. Where's my share. The Council is supposed to work for the town, not the town working for you.
Somebody who has more intelligence than the bright spark who came up with this idea needs to find a better solution. This method is a joke beyond reckoning and I know I'm not the only person with this view. Listen to the people who live it, day in day out. We're the people that know. You need to listen to OUR thoughts on the matter.
Links