一群資訊科技專業人士要求立刻撤回「德育及國民教育科」之聯署聲明 Joint Statement from a group of IT Professionals Demanding the Immediate Withdrawal of the Moral & National Education
74
people have signed this petition.
Add your name now!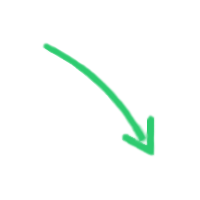 74

people

have signed.

Add your voice!
Maxine K.
signed just now
Adam B.
signed just now
一群資訊科技專業人士要求立刻撤回「德育及國民教育科」之聯署聲明" 我們是一群IT專業人員,一直堅定不移地擁抱和維護香港核心價值。 就近日有關國民教育爭議,引起社會上的廣泛關注。作為一個對社會盡責的IT人,我們必竭盡所能,維護資訊自由流動,言論自由,和思想自由。沒有這些自由,IT專業根本不能順利發展。 . 我們要求特區政府: 1) 立即撤回德育及國民教育科及其課程指引,重新進行全面諮詢 2) 重新檢討國民教育獨立成科政策,抑或以強化現時的公民教育,或重設中國歷史科取代 3) 在制定相關政策時,承諾以下面數項作為方針: - 取消建基於對國家「情感認同」作為前設的教學目標,代之以培養學生多元包容和獨立的批判思維; - 建立有香港的特色的國民教育,包括一國兩制,高度自治,多元共融,尊重個人看法,維護香港核心價值,香港在國家和世界扮演的角色。 - 全面而真實地呈現中國國情,不避談「六四」等歷史事件 - 教導學生全面認識國家、民族、政府及政黨與人民之間的關係,區別國家、民族、政府、政黨、政權的不同之處,讓學生瞭解到愛國愛民族並不等於愛黨和盲目地支持政府領導人 - 讓學校自行決定是否推行及以何種方式推行 - 不設任何形式的評核,亦不保留學生參加或不參加相關活動的記錄,亦不會把相關資料轉給任何政府或其相關部門 我們坐言起行,為維護香港核心價值,貢獻出自己的一分力。 
 Joint Statement from A group of Information Technology Professionals Demanding the Immediate Withdrawal of the "Moral and National Education" 
 We are a group of IT professionals. We have always been determined to embrace and maintain Hong Kong's core values. Regarding the recent controversy on national education, we noticed that there has been a widespread concern in the community. As socially responsible IT people, we strive to safeguard the free flow of information, freedom of speech, and freedom of thought. IT could hardly develop prosperously without these freedoms. We demand the Hong Kong SAR government: 1) to immediate withdraw the Moral and National Education with Curriculum Guide and to re-launch a full-scale consultation 2) To review whether the national education shall be made as an independent subject, or to strengthen the existing civic education curriculum, or to reinstate Chinese History as a separate subject 3) In the formulation of relevant policies, take the followings as the directives: - Remove "emotional identification of the country" from the learning objective, and replace with developing students in pluralistic, tolerant, and independent critical thinking - Establish the National Education with Hong Kong characteristics, including "One Country, Two Systems", a high degree of autonomy, pluralism, inclusion, respect of individual views, safeguarding core values of Hong Kong, as well as Hong Kong's role in the country and the world. - Reflect ccomprehensively and accurately the situation of the country, not avoiding mentioning historical events such as the "June Fourth" incident - Give students a comprehensive understanding of the relationship between the state, the people, the Government and political parties, make a clear distinction between the difference between the state, the people, the Government, political parties and the regime, so that the students would be able to realize that the love of the country and its people are not equivalent to that of the love of the Communist Party and blindly supporting the leaders of the Government without questions. - Allow the schools to decide whether to proceed national education, and if so, in what manner shall it be implemented - Ensure no assessments of the curriculum concerned in any form, no retention of records in participating or not participating in related activities, and no transfer of the relevant information to any government or relevant departments We put our words into action. We are contributing to safeguarding the core values of Hong Kong .
Links