ISHCMC- Petition against tuition fees increase 2021/2022
136
people have signed this petition.
Add your name now!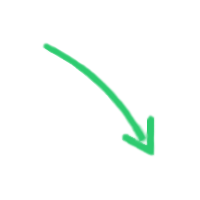 136

people

have signed.

Add your voice!
Maxine K.
signed just now
Adam B.
signed just now
To: Cognita Board of Directors

Mr. Andy Hancock - Cognita Director of Education, Asia

Mr. Michael Drake - Cognita Chief Executive Officer, Asia
Cc: Mrs. Kim Green - Head Principal of ISHCMC


August 11, 2021


Dear Cognita Board of Directors,
We, the parents of ISHCMC, are writing to you in regards to the increased tuition fee of the school year 2021-2022 and its relation to the quality of education for our children.
ISHCMC has always been a forefront of a community base, students first initiation. ISHCMC earned one of the highest regarded title in Ho Chi Minh city, and with it, we entrust our children into your cares and developments. ISHCMC has done a tremendous job in creating a community which proudly carries the school's culture and spirit.
For several months now, Ho Chi Minh City has been going through its worst COVID-19 wave and it shows no signs of slowing down. Despite numerous efforts, HCMC has become one of the epi centres of the pandemic. This has also significantly impacted the lives of our children and families in ISHCMC. Yet, in this difficult period, we found there are certain directives from ISHCMC that go against its track records and commitments.
1. In this unprecedent time, we see that every organization and community are united; they are contributing to support one another. In Vietnam, the People's Committee of Ho Chi Minh City and the Ministry of Education have approved for unchanged tuition fees in an effort to support families with financial burdens during the pandemic -please see attached article. Nevertheless, throughout this challenging period, we feel that ISHCMC has failed to offer support to our families. Despite the inadequate quality of online learning, ISHCMC has implemented an increase of 6% in tuition fees. Unless ISHCMC can provide a detailed and reasonable explanation for such directive, this decision is deemed unacceptable and inappropriate in this difficult time. We feel that ISHCMC should be able to contribute and share the burden with its community.
2. With the situation of Covid-19 in South Vietnam, it is highly unlikely that our children will be able to attend school in the near future. Instead, we face the reality of a prolonged online learning period through teacher/student portals. We understand that this is inevitable and most parents will have to come to terms with this reality. We also recognize Cognita/ISHCMC's efforts in giving us the best online learning experience that can be offered. However, we all need to be aware of the fact that online/virtual learning simply cannot replace in-class experience.
* Lower primary level, online learning has shown to yield very little results. These young children require full-on help and assistance from their parents. This has created tremendous pressure for parents who are not equipped with adequate English or technical skills. Other parents have to give up time and resources to maintain a career to take on the roles of educators and facilitator of online schooling and that results in more financial burdens and intangible costs.

* Upper secondary children whose levels require practical, hands-on experiments are unable to access the necessary equipment and facilities for the duration of online learning. They are, most of all, missing a proper school environment and learning experience. Yet, on the other hand, school is benefiting off of other cost reductions such as utilities and overheads from online learning. We, as parents, are struggling to understand the new cost structure of online education, thus we find the increased tuition fee to be completely unjustified.

In consideration of the above, we would like to make a petition to Cognita Board of Directors to provide a Covid-19 relief solution and compensations to ISHCMC children and families. If ISHCMC cannot compromise in this difficult period, we are afraid that the culture of CARE that ISHCMC had established will not be retained, and this will be carried forward into the future. Below are the signatures of ISHCMC parents - who agree to this petition - in good faith that ISHCMC Board of Directors can review and provide adequate support.


Yours sincerely,

The Parents of ISHCMC


*Ho Chi Minh City People Committee's approval for 2021/2022 school tuition fees to remain unchanged:
https://m.sggpnews.org.vn/education/hcmc-authorities-decide-not-to-raise-tuition-fee-for-academic-year-20212022-93821.html