Is it a clothesline ban, or something more?
45
people have signed this petition.
Add your name now!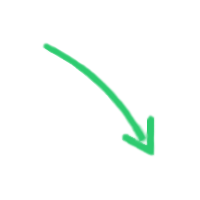 45

people

have signed.

Add your voice!
Maxine K.
signed just now
Adam B.
signed just now
We all pay taxes! Are you tired of City leaders using our tax money to fund their personal vendettas? Do you have a clothesline? Do you occasionally hang a rug to dry over your porch railing? Do you have anything hanging in your yard or on your porch, even a wreath? Do you support eco friendly options? Are you tired of officials infringing on YOUR RIGHT to do what you want on your property? If you answered "Yes" to any of those questions, then this ordinance affects you. Amendment for Ordinance 018-09 for the city of Waycross, Ga adds:

"(8) Clotheslines and drying racks. No clotheslines, drying racks, poles, or similar devices for hanging clothes, towels, rugs, other fabrics, or similar items shall be erected or maintained outdoors in a front yard or side yard of any residence or business or on any porch or balcony in this city. All clotheslines, drying racks, poles or similar devices for hanging clothes, towels, rugs, other fabrics or similar items shall be erected in the rear yard only and shall be no closer than five feet from any abutting property line. The placement or hanging of clothes, sheets, towels or other household materials on fences, cars, hand railings, decks, porches, or similar objects shall be considered a violation of this article."

This leaves so much open to interpretation! This could include a flag, hanging pot, or porch curtains and blinds! What about Halloween sheet ghosts, wreaths, and other decor? 5ft from any property line means that small yards cannot have a clothesline at all. Nothing is mentioned of grandfathering in those that already exist. What about those people? Do they have to take them down?

Now, I ran into some people that said they were going to do whatever they wanted with their property regardless, and some that said just comply. Here's the problem with doing whatever you want: Imagine that your neighbor is a city official or on the council. Now imagine, that he/she is the one who pushed this ordinance through because he/she didn't like your rug or clothes hanging to dry on your porch, or your curtains blocking the sun, or your clothesline that is in your side yard. Imagine that you drive by countless issues in your city that aren't being resolved, and now your neighbor, and tax funded official, will call code enforcement every time you violate this ordinance any way they want to interpret it. Now, you have to fight it. The ball is in your court, or you comply. Here's the problem with complying: What's next? We've already heard of HOAs banning flags. Are we going to sit around and let that happen? Don't wait until it actually affects you. Take a stand for your rights!

Now imagine, that you're Dotty, an elderly woman on limited income. She doesn't have a back or side yard because her property is over 100 years old, sits on the corner where two roads meet, and butts up to a house behind and next to hers. Dotty's dryer is broken, and electric is so expensive that she air dries her clothes on her porch railings. She sometimes goes to the laundry mat, but, again, struggles to afford it. I stopped and talked to Dotty because I saw her hanging her clothes out. I made a friend. I didn't call code enforcement. I learned that Dotty loves the smell of breeze-dried clothing, and that she believes people should be able to do what they want with their yard if it isn't hurting anyone. She probably wouldn't use a dryer if I found her one. In the South, it's hot! Dryers use 6-15% of home appliance energy use. That's second only to the refrigerator! These things heat up our houses, especially old homes, and Dotty doesn't have central A/C. Dotty isn't alone. All the homes that sit behind hers have yard restrictions. One home has a backyard that faces my house and the street that divides us. It would be in violation of this ordinance with how many feet a clothesline must be from a property line. Why does a clothesline have to be in a backyard if many face a street anyway? Dotty, and the many neighbors in our city, were forgotten about. Our leaders forgot that they are our neighbors. We don't need more ordinances. We need leaders to get involved with their neighbors. We need leaders to get off of their butts and lead! After all, that's what our tax dollars are supposed to pay for!