Is a contraceptive pill to my baby girl 12 years a solution.
12
people have signed this petition.
Add your name now!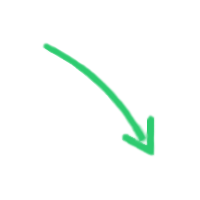 12

people

have signed.

Add your voice!
Maxine K.
signed just now
Adam B.
signed just now
We as parents are petitioning the Government of Zimbabwe to take consideration of these facts , before allowing the health bill amended , that seek to allow girls of 12 years to consent to sex and consequently receive contraceptive pills without guardainship from their parents.

It is exactly what it is ; incompartable with our constitution which states the major age as 18 years.

It also is contray to other legslative rules that defines , intercourse with a minor as rape. ( This law was put in place after critical considerations that a child / minor below 18 have no capacity to consent or make an informed decision pertaining to a lot of issues that pertain it. It is not know , when the revision was made to dismiss this position).

It is our pleasure that , since it is know that children or minors do not have capacity to make informed decisions , that it remains as is . By definining a minor as one below 18 years , makes it clear that they do not have adult capacity to decide the consequences of indulging in sex, hence can not consent independently.

To those honourable and in authority, why is a male with a capacity of impregnating 20 girls in a week , left out on this seemingly said challenge. Is it not time , our honourables you consider the plight of a girl child differently.

To you our rulers , may you consider the contraceptives side effects.

May you consider , the developmental stage of a girl child at 12 years. (See Erick Errickson)

May you consider that , there are more dangers to minors consenting to sex and getting contraceptive , compared to benefits.

May you consider , it's capacity to destabilize stable homes.

We hear and acknowledge the vulnerable cases of child led families , where our kinsmans have left the true responsibility of musarapavana , where nherera yodya musi wafamai Mai , ( but don't you think if we treat vulnerability separately. It could be of help.

Don't you think we can involve ourselves in a dialogue and cohension that brings back the decayed social fabric.

Remember , in our growing up ,their was chastising , yes I do not mean beatting children like reptiles, I mean words made us , counsel mould us ,

It is said the internet and TV shows have ruined these children but your honour. How many children have access to go gadgets and internet.

Does BAAZ not see to it that programmed cartoons and programmes are sensed.
If anything bad is getting to my child , is it not because other parents are letting us down .

Our children , have access to what we give them.

Remember in psychology we have phillosophers of old postulating that , a child is born a tabula rasa meaning , what could coming out other homes is due to that home nurturing systems.

Honourable. Sex does not only produce children, it has some of these detrimental effects:

STI. ( I hear condoms and pills will be donor funded) how trained a boy's 16 year or matching this age group in using a condom effectively.

There are issues of soul ties , who shall afford mental health management when we are parents struggling to make ends meet .

Will , we be allowed a change to engage communities on Ubuntu. We as parents , we were once 12 years and there is what was done to carry us through. May we please go back to the drawing board , Ubuntu and see. If we can not manage.


May we not treat vulnerable cases the same with stable homes.

PPE is in place and I guess it suffices to deal with emergencies.

Luxury sex , must not be allowed on our minors by all means.

It is our prayer that you allow this dialogue to begin.