Iron Man 4 and the Real Mandarin to Happen After Avengers 4
51
people have signed this petition.
Add your name now!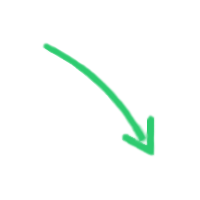 51

people

have signed.

Add your voice!
Maxine K.
signed just now
Adam B.
signed just now
While Marvel Studios is yet to confirm Iron Man 4, we need to film to be set in 2020 as a 'post Avengers 4' or Marvel Phase 4 film and we definately need Robert Downey Jr to reprise his role as Tony Stark for the movie no matter what because with him being the perfect actor Marvel has cast for the armored avenger, his journey would not be complete without taking on the real Mandarin himself.
As for the Mandarin who is yet to reveal himself, he is to be portrayed by Byung Hun Lee from Magnificent Seven because he is indeed the "Bruce Lee" of today who inspired many throughout the decade since GI Joe Rise of Cobra and Retaliation and we need his portrayal of the real Mandarin's Marvel Cinematic version done exactly in the two pictures beside Lee's from the 2016 film but we definately will need to make sure there are safeguards to make sure his appearance as Tony Stark's greatest enemy is done decent and flawless with his version of the Mandarin being a Korean immigrant who fled into Peru to seek peace and then by having him gain his ten power rings deep in the ruins of Machu Picchu and by acting as the one responsible for making HYDRA loose control in many major countries since the late 80's, his plan is to involve wipping out all remnants of Hydra while only sparing the leaders so they can't respawn anymore troops and with the Ten Rings Paramilitary organization under his command, he'll be sure to stop at nothing until all of Hydra is wipped off the face of the Earth not just for revenge but to right all the wrongs SHIELD's founding leaders have made since 1945. And if not as a Korean then he should be depicted as an Asgardian serving as the warrior king Jackson Norris mentioned and for the magic rings in his possession to be integrated as the MCU's version of the norm stones therefore, norm rings
And to make sure Marvel does the character the right way this time without screwing him up like they did to Ben Kingsley's Mandarin from Iron Man 3 or worse than ripping us off with Aldrich Killian like they almost did before the One Shot All Hail the King and Ant Man, Lee's Mandarin in Iron Man 4 and many other Marvel Phase 4 films leading to Avengers 5 with him leading the Masters of Evil serving as the main villain for that movie as well as more movies afterwards and they will need to be much lighter tone of a villain that he will oppose Iron Man only when the armored avenger gets in his way and Kevin Feige himself needs to put Antoine Fuqua or a director decent and optimistically responsible and reasonable enough in charge of directing the film. And just like Vulture from Spider-Man Homecoming, he is also to have a wife and daughter as keeping them safe is his responsibility as well.
For additional cast members for the 4th movie, Marvel needs to include the following:
Italia Ricci to play Bethany Cabe

Don Cheadle for War Machine (or not)

Mark Wahlberg as Arno Stark
Oscar Issac to play the second Ghost or Killer Shrike
Ben Kingsley as Trevor Slattery
Morena Bacarrin as Mandarin's wife
Selena Gomez for Sasha (Mandarin's Daughter)

Daniel Bruhl for Helmut Zemo
Gwyneth Paltrow as Pepper Potts/Rescue
Tyler Simpkins as Harley
Grey Damon or Ethan Hawke as Kearson Dewitt
Samuel L. Jackson as Nick Fury
and
Benito Martinez for Quetzelcoatl

additional character to include to make the plot of the film more interesting are
Captain America
Bucky/Winter Soldier (or not)
Jackson Norris
Scarlet Witch
Spider-Man
Doctor Strange
Ultimo
the Ten RIngs
Hydra
Red Skull
and Howard Stark
now let's hurry and make sure we sign this petition and get this request to the following in order to make all of this happen for Marvel Phase 4
Marvel Entertainment
Kevin Feige
https://twitter.com/KevinFeige

Joe Quesada
https://twitter.com/JoeQuesada

Antoine Fuqua
https://twitter.com/FuquaFilms_
Marvel Studios
https://twitter.com/MarvelStudios

Robert Downey Jr.
https://twitter.com/RobertDowneyJr

Byung Hun Lee
https://twitter.com/Byung__hun_Lee

So let's get to it people. Marvel has gotten this far and because of how much more responsibe they've become on the plotting and ideas since Civil War and we definately are gonna want to see Iron Man fight the real Mandarin with no more strings attached. Sign the petition and then let's make sure other users online get this as well as making sure Downey returns for Avengers 4 so that his character survives his battle with Thanos so that they will pit him against the real Mandarin in the 4th Iron Man movie in the future.