ما خواهان رسیدگی دادگاهی جهانی به پرونده قتل عام زندانیان سیاسی در تابستان ۱۳۶۷هستیم
599
people have signed this petition.
Add your name now!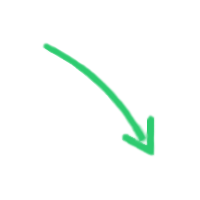 599

people

have signed.

Add your voice!
Maxine K.
signed just now
Adam B.
signed just now
با گذشت بیست و هشت سال از فجایع تابستان ۱۳۶۷، انتشار نوار سخنان آیت الله منتظری که مسببین آن اعدامها را "جنایتکاران تاریخ" خوانده – که البته خود وی نیز همان زمان در پی انتقاد از اعدامها از قائم مقامی رهبری معزول می گردد- اینک نوری به تاریکخانۀ مرگبار رژیم جمهوری اسلامی تابیده تا ضرورت رسیدگی به پرونده جنایات رخ داده در مراجع صالحه جهانی بیش از پیش احساس شود.
اعدام های تابستان شصت و هفت که با آمریت و فتوای روح الله خمینی و عاملیت مقامات ارشد قضایی و امنیتی صورت گرفت، تنها قتل عام زندانیان سیاسی و به جوخه اعدام فرستادن چندین هزار انسان بی دفاع و در بند نبود، بلکه تجاوز به کرامت انسانی تک تک شهروندان ایران، و تمامی جهانیان بود...
به نظر ما، اعدام های سال شصت و هفت، مصداق بارز جنایت علیه بشریت بوده و شواهد غیر قابل انکار و مستحکمی وجود دارد که تایید می کند: یکم) حکومت ایران با برنامه ریزی گسترده به چنین جنایتی دست زده، دوم) بخشی از جامعه را که با عقاید رایج حکومت مخالفت داشتند، و اپوزسیون محسوب می شدند، مورد هدف قرار داده، سوم) این جنایت سازمان یافته شده، آنچنان بی رحمانه انجام شده، که کرامت انسانی را خدشه دار نموده است.
امروز با سکوت ناشی از رضایتِ اصلاح طلبان حکومتی در برابر فجایع ادواریِ رخ داده در جمهوری اسلامی، یقینا به تشکیل دادگاهی صالحه در سایه حکومت فعلی ایران امیدی نیست.
و اعلام می کنیم که ما ایرانیان با هر عقیده و مسلکی، جنایات غیر قابل بخشش و فراموش نشدنی تابستان ۱۳۶۷ را محکوم کرده و آنرا جنایت علیه بشریت می دانیم، و خواستار بررسی ارجاع این پرونده به دیوان بینالمللی دادگستری هستیم.
ما بر این خواسته پا فشاری می کنیم، که چون مرتکبین آن جنایات هولناک و موارد مشابه آن، همچنان در حکومت ایران مصدر کار هستند، دادگاهی صالحه و بین المللی، این مقامات دولتی و قضایی و مذهبی را احضار نموده و همانند دادگاه رسیدگی به فجایع یوگسلاوی سابق، مورد محاکمه و مجازات قرار دهد.
عدم ارجاع این پرونده به دیوان بین المللی دادگستری، علاوه بر اینکه سکوتی شرم آور در برابر یک "نسل کشی" محسوب می شود، چراغ سبز به دیگر جنایتکاران خواهد بود.
We Demand A Just and International Trial
It has been 28 years since the disastrous event of summer 1988. In Montazeri's speech on the massacre of political prisons in summer 1988, which has been recently discovered and released, he calls the officials – who were responsible for the executions – the "criminals of history". This historical document sheds a new light on that horrible event at the present moment and draws our attention to the necessity of bringing the criminal case of the summer 1988 executions to international juridical authorities.
The executions of summer 1988 were carried out by the direct command of Khomeini and other top-rank authorities. This event is not only to be regarded as the massacre of four thousand innocent political prisoners but also as an event that ruined and distorted the human dignity of all other Iranian people. It was no accident that Montazeri, who spoke out against the executions, had been under house arrest since the event.
As the civil activists who have been suffering from the crimes of the Islamic Republic regime, we must clearly say that the 1988 mass-executions were a crime against humanity and there are so many strong and undeniable evidence that prove the following: first, the Iranian regime committed such crime systematically and in a highly organized manner; second, the main objective of the mass-executions was the exclusion and oppression of those political forces who were part of the opposition to the regime; third, such an organized crime, given to the number of the executed and the manner in which the executions have been carried out, distorted human dignity and humanity.
Since reformists in Iran have been shamefully silent on recurrent crimes and human catastrophes happening in the regime, we do not have any hope for a just trial to be held in Iran.
Regardless of any ideology and religion one might believe in, the executions of summer 1988 are unacceptable. We here condemn the mass-executions as an unforgettable crime against humanity and demand from the international communities to hold a just trial and to take the case up in the International Court of Justice. Since those who were responsible for the executions and many other similar crimes are still in power in Iran, we insist that a just and international court to be held and summon those judicial, religious and government authorities who were involved in the crime, in the same way that the International Criminal Tribunal was held for the former Yugoslavia.
Not referring this criminal case to the International Court of Justice is not only a shameful silence on a "genocide" but, more importantly, it allows other criminals to continue their business as usual.