Oppose Pact Prolonging Iraq War
155
people have signed this petition.
Add your name now!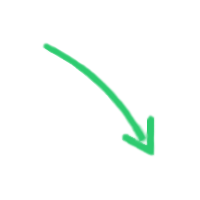 155

people

have signed.

Add your voice!
Maxine K.
signed just now
Adam B.
signed just now
Oppose Bush's Secret Pact on Iraq Speaker Nancy Pelosi Sen. Harry Reid Members, US Congress Rep. William Delahunt Chairman, Subcommittee on International Organization, Human Rights and Oversight We the undersigned strongly object to the agreement being negotiated between the White House and the Iraqi government which is designed to unnecessarily perpetuate the war and occupation without the consent of the US Congress and American public opinion. - The draft agreement proposes an American troop withdrawal by the end of 2011, unless the Baghdad government requests they stay longer. This is 18 months beyond the proposal of one candidate for president, Sen. Barack Obama, and leaves the deployment of American troops dependent on future Iraqi government decisions. - Similarly, the draft proposes an interim American withdrawal to bases outside Iraqi cities by June, 2009, unless the Iraqi government requests they stay. There is no proposal to remove all American bases by a time certain. - There is no requirement that human rights standards be applied for 50,000 Iraqi detainees, nor any protections against sectarian policing and prison procedures. Private security contractors and American military personnel would be subject to Iraqi law only for flagrant offences outside the bounds of their mission. While the Iraqi executive and parliament must debate this measure, the White House has said it will ignore the obligation of the U.S. Congress to approve commitments and combat operations abroad. This is a secret pact intended to continue an unpopular war and occupation beyond the Bush presidency. It is one more attempt the enlarge the secret privileges and war-making authority of the present executive branch of the national security state before the administration leaves office. The American people have repudiated this war at the ballot box and in public opinion polls for several years. In 2008, the public is poised to elect a new president and Congress pledged to a timetable for withdrawal. Instead, this pact defies the will of the people and ties the hands of the next Administration. We urge the Congress to raise its voice against this mischief, refuse to accept its authority, and support diplomatic negotiations towards a rapid and complete end of the American occupation in 2009. The present pact should be scrapped, and one of two options should be followed: [1] send the question to the United Nations Security Council when the US authorization ends on December 31, or [2] negotiate a three-month bridging agreement with the approval of Congress, until a new president and Congress take office in January. We note with thanks the legislators who have introduced measures relating to the agreement, including Rep. Delahunt, Senators Webb and Clinton, and MCs Delauro and Lee. Now is the time for more to speak out on the need for congressional approval of any proposed pact. Signers: TOM HAYDEN, author RIEL DORFMAN, author MICHAEL RATTNER, Center for Constitutional Rights REV. GEORGE HUNSINGER, Princeton Theological Seminary RABBI ALLEN FREEHLING, Los Angeles RABBI STEVEN B. JACOBS, Progressive Faith Foundation STANLEY SHEINBAUM , Publisher TERRA LAWSON-REMER, Law Society Institute, NYU TOM SWAN, Iraq 2008 Campaign EAN STEIN PAT KROMMER, CSJ, Pax Christi RICHARD and MICKEY FLACKS REV. JOHN COBB, Professor emeritus, Claremont School of Theology ANNE MILLER, New Hampshire Peace Action REV. ED BACON, rector, All Saints Church, Pasadena REV. GEORGE REGAS, pastor emeritus, All Saints Church RABBI LEONARD BEERMAN, founding rabbi, Leo Baeck Temple SHAKEEL SYAD, Executive Director, Islamic Shura Council, Southern California REV. FRANK ALTON, pastor, Immanuel Presbyterian Church, Los Angeles REV. PETER LAARMAN, Progressive Christians Uniting GRACE DYRNESS, DPDS, Consulting Director, Interfaith Communities United for Peace and Justice DAVID HARTSOUGH, Executive Director, Peaceworkers, San Francisco REV. IGNACIO CASTUERA JUDITH MOLESKY, St. Joseph's Center REV. GWUYNNE GUIBORD, Co-Convenor, Christian-Muslim Consultative Group REV. JAMES M. LAWSON, JR. RABBI HAIM DOV BELIAK FR. CHRIS PONNET,Executive Director of Chaplains, Los Angeles County Medical Center REV. JOHN B. REID, Bishop, Orthodox Catholic Diocese of Los Angeles STEPHEN F. ROHDE, Esq., Constitutional Lawyer TOM HONORE, National Board, Call to Action MIRIAM THERESE LARKIN, CSJ JOYCE GEORGIEFF, Chair, Peace with Justice Committee, United Methodist Cal-Pac DAVE ROBINSON, Executive Director, Pax Christi USA JOHN WOMACK, Harvard University RABBI ARTHUR WASKOW, The Shalom Center PAULA WEINSTEIN, Producer, "Recount" ANGELA KELLY and SHELAGH FOREMAN, Massachusetts Peace Action DIANNA COHEN and JACKSON BROWNE JIM HIGHTOWER, Author SUSAN LEES, Greater Boston United for Justice with Peace Coordinating Committee MAUREEN HEARN, Military Families Speak Out REV. IGNACIO CASTUERA MARILYN RUDY, CSJ. AMY HENDRICKSON, Brookline PeaceWorks GAIL ZAPPA CAROL COAKLEY HOWARD WINANT, Univerity of Califronia, Santa Barbara LINDA SCHIFFMAN CAROLYN EISENBERG, professor and author EVA S. MOSELEY, Mass Peace Action RICHARD SMITH LINDA SCHIFFMAN DAVID EASTER,Peace Action LEONARD WEINGLASS, Human Rights Attorney ANNE BUTTERFIELD WEILLS, Attorney at Law DAN SIEGEL, Siegel & Yee EILEEN MCCLUSKEY, UJP Watertown MA
Sponsor
Tom Hayden is a long-time peace and justice activists, formerly a Senator in the California Legislature.