Verhindern Sie die Bewirtung von Vertretern des iranischen Regimes im Hilton Hotel München!
58
people have signed this petition.
Add your name now!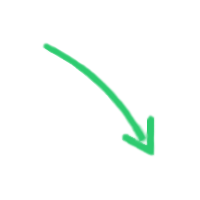 58

people

have signed.

Add your voice!
Maxine K.
signed just now
Adam B.
signed just now
Verhindern Sie die Bewirtung von Vertretern des iranischen Regimes im Hilton Hotel München!
Am Samstag, dem 13.03.2010 lädt das Generalkonsulat der islamischen Republik Iran zum Festbankett für Mitarbeiter, Partner und Freunde im Hilton Hotel in München ein.
______________________________________
Veranstaltungsort:
Hilton City Hotel München
Rosenheimer Str. 15 / 81667 München
Tel.: 00 49 89 48 040
Email: info.munich@hilton.com
_________________________________
Wir appellieren an die Administration des Hotels:
"Sehr geehrte Damen und Herren,
mit großem Bedauern haben wir erfahren, dass in Ihrem Hause, dem Munich City Hotel, am 13. März eine Festveranstaltung des Iranischen Generalkonsulats stattfinden soll.
Dabei gibt es wirklich keinen Grund zu feiern: seit Jahren gehört die sogenannte Islamische Republik Iran zu den Ländern, in denen Menschenrechte am schwersten und häufigsten verletzt werden. Besonders Frauen, Homosexuellen, Angehörigen religiöser und ethnischer Minderheiten sowie Regimekritikern aus allen Gruppen der Bevölkerung werden grundlegende Rechte verwehrt.
Nach den Protesten gegen die offenbar gefälschte Präsidentschaftswahl vom Juni 2009 hat die Gewalt des Regimes gegen die eigene Bevölkerung ein neues Ausmaß erreicht. Die Tötung friedlicher Demonstranten, Massenverhaftungen und Berichte von Folter und Vergewaltigungen haben weltweit Entsetzen ausgelöst.
Daher bitte ich Sie im Namen der Menschen im Iran, die sich für Demokratie und Freiheit einsetzen, diese Veranstaltung abzusagen. Ich fordere Sie auf, den Vertretern des iranischen Regimes keine Legitimität zu verleihen, indem Sie ihnen Raum für ihre Propaganda geben. Bitte beachten Sie, dass Sie mit Protesten - und Medienpräsenz - vor Ihrem Hause rechnen müssen, wenn an der genannten Veranstaltung festgehalten wird.
Für Ihre Aufmerksamkeit bedanken wir uns im voraus. "
_________________________________________________________________________
Stop the Hilton from hosting representatives of the Iranian regime!


On saturday, the 13th of march, the consulate of the Islamic Republic Iran, gives in Munich a dinner party for all their friends, PARTNERS, EMPLOYEES AND COMPLICES.
_________________________________
The event takes place at:
Hilton Munich City Hotel
Rosenheimer Str. 15 / 81667 München
Tel.: 00 49 89 48 040
email to: info.munich@hilton.com
_________________________________
We call on the administration of the hotel:
"Dear Sirs,

we regret to hear that the Iranian Consulate in Munich is planning to
hold a festive banquet in your hotel on March 13. There is, however,
no reason to celebrate: For many years, the so-called Islamic Republic
of Iran has been among the countries with the most severe and frequent
violations of human rights. Especially women, homosexuals, members of
religious and ethnic minorities, and political dissidents from all
social groups are deprived of their basic rights.

After the protests against the manipulated presidential election of
June 2009, the regime's aggression against its own population has
taken new dimensions. Killings of peaceful protesters, mass arrests
and reports of torture and rape in prisons have horrified the
international commnity.

Therefore, and in the name of the Iranian people who strive for
freedom and democracy, we ask you to call off this event. We urge you
not to lend the Iranian regime any legitimacy by giving them room for
their propaganda.

Please notice that there will be protests in front of your
hotel - accompanied by media presence - if the event is carried out as
planned.

Thank you for your consideration.

Sincerely..."
address of the master of banquet:
alexandra.baum@hilton.com

Links