Free Detained Iranian Journalists
152
people have signed this petition.
Add your name now!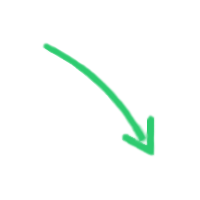 152

people

have signed.

Add your voice!
Maxine K.
signed just now
Adam B.
signed just now
To the Leader of the Islamic Republic of Iran, Ayatullah Ali Khamene'i,

We, the undersigned academics, journalists, bloggers, and culture-workers, respectfully request the immediate release of Iranian journalists held in detention, whose ranks are daily expanding, the fate of many of whom is unknown to their families, and whose only crime has been to think and to write. These journalists include Marjan Abdollahian, Sassan Agha'i, Bahman Ahmadi-Amooei, Karim Arghandehpour, Mohammad Atrianfar, Emadeddin Baqi, Behzad Basho, Masoud Bastani, Misagh Bolhasani, Mohammad Davari, Mostafa Dehghan, Satiar Emami, Lily Farhadpour, Keyvan Farzin, Mostafa Ghavanlou Qajar, Koohyar Goodarzi, Mir-Hamid Hassanzadeh, Ali Hekmat, Mahsa Hekmat, Mohammad Javad Hesari, Alireza Hosseini Beheshti, Mehdi Hosseinzadeh, Mostafa Izadi, Parisa Kakayi, Hamzeh Karami, Roozbeh Karimi, Nader Karimi Jooni, Morteza Kazemian, Mehdi Khazali, Ebrahim Khoshchehreh, Maziar Khosrawi, Ako Kurdnasab, Seyyd Masoud Lavasani, Sa'eed Leylaz, Hassan-Ali Mahdavi Cheshmeh Gachi, Hamideh Mahhozi, Mehdi Mahmoodian, Sam Mahmoudi Sarabi, Mehdi Mahmoudian, Javad Mahzadeh, Keyvan Mehregan, Seyyed Khalil Mir-Ashrafi, Badressadat Mofidi, Mohammad Reza Moqeyseh, Saeed Movahedi, Shiva Nazar Ahari, Mazdak Ali Nazari, Nasrin Naziri, Behanam Nikzad, Mohammad Nourizadeh, Kambiz Norouzi, Mohammad Reza Nourabakhsh, Hossein Nouraninejad, Fariba Pajooh, Mojtaba Pourmohsen, Reza Rafi'i Foroushani, Mehrdad Rahimi, Mohammad Javad Saberi, Isa Saharkhiz, Majid Saidi, Keyvan Samimi, Negar Sayeh, Arvin Sedaghatkish, Ruhollah Shahsavar, Mashallah Shamsolva'ezin, Saeed Shariti, Amanollah Shojaei, Mansooreh Shojaei, Hossein Shokouhi, Fariborz Soroush, Reza Tajik, Mojtaba Tehrani, Somayyeh Tohidloo, Behrang Tonkaboni, Mehdi Yazdani Khorram, Mohammad Reza Yazdanpanah, Mehdi Zaboli, Fayyaz Zahed, Ali Zare, Nafiseh Zare Kohan, Ahmad Zaydabadi, Mohammad Reza Zohdi (these names are compiled from various sources and are not necessarily comprehensive).

The vibrant intellectual and political life of Iran should not be so ruthlessly quashed.






Links