Invalidate the death sentence for Iranian student
83
signers.
Add your name now!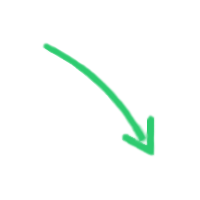 83

signers.

Almost there!

Add your voice!
Maxine K.
signed just now
Adam B.
signed just now
To: Judicial system of Iran, Human Right Watch, Amnesty International, United Nations Human rights Council;
Even though human right to life has been guaranteed through some international laws and codes such as "Universal Declaration of Human Rights", Islamic regime of Iran still using the death penalty as a way of punishment and terror for its opposition and innocent people like "Mahammad Amin Valian".
Mohammd Amin Valian is 20-year old student from Damghan Science University. He was charged with conspiracy to undermine national security, spreading propaganda, and insulting high government officials and sentenced to death as Mohareb, a religious charge (meaning "warring against God") used by the regime to execute many political and human rights activists. The charge is being used increasingly to condemn post-election protesters and members of the peaceful Green movement.
- We believe Mohammad Amin is one of millions Iranian people who don't accept Islamic Regime of Iran political behaviors and illegitimate government of Mahmud Ahmadinejad.
- We believe he is innocent and his trial was a part of terror show for other people specially university students.
- We believe that Islamic government is sacrificing ordinary people to legitimatize his power through using revolutionary guards and police forces and all recent trials are a part of governments illegal demand from Judicial system of Iran.
We ask that the Judicial system of Iran abolish the death penalty for Mohammad Amin Valian to confirm its independent role in Iran civil society.
ترجمه فارسی:
http://freeiranart.blogspot.com/2010/03/blog-post.html
به: قوه قضائیه ایران و سازمانهای بین المللی حقوق بشر
علی رغم منع و محکوم شدن حکم اعدام در قوانین جهانی، حکومت اسلامی ایران همچنان به این امر غیر انسانی بویژه برای سرکوب و ایجاد حس وحشت در بین مخالفان سیاسی و حتی مردم عادی از جمله "محمد امین ولیان" اقدام می نماید.
حمد امین ولیان دانشجوی 20 ساله دانشگاه علوم پایه دامغان در حال حاضر به جرم های واهی اقدام بر علیه امنیت ملی و مفسد فی الارض به اعدام محکوم شده است. جرمهایی که از آنها در دادگاههای پس از انتخابات ریاست جمهوری ایران بسیار شنیده می شود.
دادگاه ولیان در یکی از دادگاههای فله ای و نمایشی پس از انتخابات در کنار 16 محکوم دیگر در 3 فوریه برگزار شد.
- ما، امضا کنندگان این لایحه بر این باوریم که محمد امین ولیان یکی از چند ده میلیون مردم ایران است که رفتار سیاسی جکومت اسلامی ایران را و دولت نامشروح محمود احمدی نژاد را قبول نکرده است.
- ما بر این باوریم که محمد امین ولیان بی گناه بوده و محاکمه او بخشی از نمایش وحشت آفرینی نظام برای مردم بویژه دانشجویان دانشگاه هاست.
- ما باور داریم که حکومت اسلامی ایران در حال قربانی کردن مردم عادی مانند محمد امین ولیان برای مشروعیت بخشی به قدرت خود است و این قربانی کردن با استفاده از بسیج، نیروهای سپاه پاسداران و نیروی انتظامی صورت می گیرد. همچنین معتقدیم که کلیه محاکمه های اخیر بخشی از درخواست های نامشروع و غیرقانونی دولت احمدی نژاد از قوه قضائیه است.
ما امضا کنندگان این لایحه از قوه قضائیه ایران می خواهیم که حکم سیاسی اعدام محمد امین ولیان را به دلیل مخاف بودن این حکم با قوانین مدنی ایران و به منظور اثبات استقلال خود از قوه مجریه در جامعه مدنی ایران لغو کند.
آزادیخواهان ایران و جهان
Links
http://freeiranart.blogspot.com/2010/03/blog-post.html