Invisible Killer: Our Right to Clean Air
24
people have signed this petition.
Add your name now!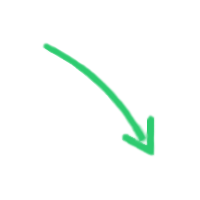 24

people

have signed.

Add your voice!
Maxine K.
signed just now
Adam B.
signed just now
As a 10 year old, if I told you that I have started smoking cigarettes, I am sure I will be counselled on the negative health impacts, how it may cause cancer and cause a slow death. Did you know that Air Pollution is a matter more serious than smoking in India?
At least 140 Million people breathe air which is 10 times more over the WHO safe limit, and 13 of the world's 20 cities with the highest annual levels of air pollution are in India. Air pollution is causing premature deaths of 2 Million Indians every year and is now well linked to disease such as Asthma, COPD, Cancer and cardiovascular disease. Despite being a healthy athletic child, I need to take anti-allergic medications and I need to ensure that I wear a mask each time the pollution levels reach hazardous range. Some kids in my school are not so lucky and have developed Asthma, many have moved to different locations. Just because the damage is not visible, it does not mean that the problem is not grave. It is like any progressive disease which needs appropriate intervention. Yet, while many of us are aware of the situation to some level, we are not taking action and waiting for the Government/Policymakers to implement changes.
Here are a few things we can do to proactively change the situations from our end:
Do's
Awareness of AQI & PM counts in your region. AQI is the Air Quality Index and PM is the Particulate Matter Count, which has to be in safe zone. There are monitors which are available in the market which can help with measurement
Carpool as much as you can
Use appropriate cooking stoves with low emissions. LPG & Natural Gas are cleaner fuels
Use petrol cars as opposed to Diesel vehicles as they emit less harmful gases
Use public transport wherever possible
Use purifiers and masks when PM 2.5/10 levels are high
Put the engine off at traffic lights
Reduce, Reuse and Recycle as majority of pollutants are from increase in Industrial emissions
Don'ts
Stay away from burning crop or wood for social or religious engagements
Do not burn crackers
Do not burn waste/ paper/ plastic
Don't leave the construction sites uncovered - Dust particles can contribute to increased pollution
Don't use generators which require diesel
Avoid using air fresheners made of aerosols
Don't ignore your cars – get them cleaned and check the filters
Don't waste energy - Turn off lights when not used, Use LEDs, wash with cold water, use energy efficient appliances
I have pledged to work on all Do's and Don'ts to play a small part in helping my planet stay green. I would really appreciate if you could sign in to pledge to adopt some of the changes in your daily routine. Every small change counts and we all have a right to breathe clean air irrespective of who we are and where we come from.
Sidharth Maheshwari, Grade 5
Source: https://airveda.com/blog