Investigate & Incarcerate THESE CRIMINALS! Soros & Hillary For Prison!
12
people have signed this petition.
Add your name now!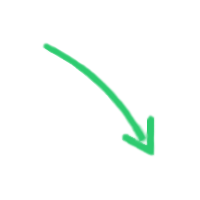 12

people

have signed.

Add your voice!
Maxine K.
signed just now
Adam B.
signed just now
The mission of this petition is to have the Donald Trump administration have a special prosecutor launch an investigation into Hillary Clinton and George Soros and the mix of foundations, organizations, lobbying firms, and etc. The particular foundations that this petition is aimed at is George Soros' "Open Societies Foundation" and Hillary Clinton's "Clinton Foundation". The reason why we the people want these two organizations, and all others correlating to them investigated, is because we believe that there is sufficient evidence to prove that these organizations are doing illegal activities. The most famous of them, being The Clinton Foundation, taking a considerable amount of money from the Clinton Foundations campaign to help in the rebuilding of Haiti after the earthquake. A large amount of the money that was supposed to go to the Haitian people instead went into the foundations pockets, and several private projects that didn't benefit the people in the slightest. This is just the most well known atrocity of the "Clinton Foundation".
"Open Societies Foundation" has committed crimes similar to that of the "Clinton Foundation". The most recent and well known case is the constant funding and political maneuvering of the group "Black Lives Matter." This group has decimated many prominent black neighborhoods and for reasons unknown has largely gone unpunished by the law for this. Many people know of what has happened to Baltimore, Ferguson, Charlotte, and almost every other city that this group goes to. If it were not for the financing and political influence that George Soros has then the group "Black Lives Matter" would not be a threat and would have most likely been shut down by almost every Law Enforcement Agency in the US.
We the people whom have drafter this petition would like it if the Donald Trump Administration would be able to launch an investigation into these two nefarious characters and their organizations because we believe that there is a substantial amount of evidence that we and many others can provide in the court of law to prove that our claims are indeed valid and factual. If a federal prosecutor could launch an investigation then we could drag all the skeletons out of the closet and know the truth about all of these occurrences, funded projects, and other acts of injustice that these two people and their foundations have committed to benefit themselves and their political and financial alliances. These foundations must be held accountable for what they do, plain and simple. We do not want to simply write the words "conspiracy" on this and hold no cause nor claim. We want to know the facts and we can only know the facts and the truth if there is an investigation that looks into this set of estranged occurrences. It is simple for one to speculate, but it is much more difficult for one to actually do the digging that is necessary to prove the claims.
We urge the Donald Trump Administration to assign a prosecutor whom will investigate Hillary Clinton and her Clinton Foundation and George Soros and his Open Societies Foundation. We want to see that justice will be done fairly and thoroughly. We do not want to enact an act of mob violence, nor anything radical or dangerous in similar nature. We simply want an investigation that will bring this all to light, sort out the facts, and bring Hillary Clinton and George Soros to justice for the illegal works that they and their respective organizations have done.