Investigate Corruption and Governmental Crimes Against Peaceful Demonstrators in Iraq
81
people have signed this petition.
Add your name now!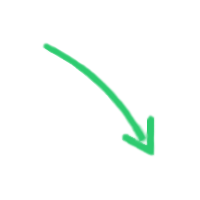 81

people

have signed.

Add your voice!
Maxine K.
signed just now
Adam B.
signed just now
The Honorable Mr. Antonio Guarez , UN Secretary General
The Honorable Salil Shetty, Amnesty International Secretary General
The Honorable Kenneth Roth, Human Rights Watch Executive Director
BRING TO JUSTICE CRIMINALS SHOOTING PEACEFUL DEMONSTRATORS TOGETHER WITH CORRUPTED GOVERNMENTAL OFFICIALS IN IRAQ

We the Signees of this public petition request your esteemed organizations to call for an independent investigation of the serious crimes committed by Iraqi authorities against peaceful, undefended demonstrators in Iraq. Terrible crimes, including the use of internationally forbidden gas bombs, and shooting with life bullets have been committed since October 1, 2019, and still continuing to date. Hundreds demonstrators been killed, most of them are under the age of 20 years, and more than 15,000 injured so far , some of them have fatal permanent damages, as reported even by the Human Rights Commission of the Iraqi parliament. Families who live under miserable conditions in a rich country, like Iraq, together with thousands of unemployed young and university graduates demanded jobs and honorable life. The middle class, professional unions and intellectuals joined them as they also lost faith in the sequence of corrupted governments that run the country in mafia style by party fiefdoms, buying and selling governmental positions, stealing public budgets, designated for restoring the old infrastructure damaged in multiple wars of the previous regime, left the country without proper urban and public services. The ruling fiefdom parties still have weapons in hand today and their mafias use them daily against the public. No social stability or peaceful life. Today almost all layers of the Iraqi society participating in these just demonstrations.
Instead of offering real reforms to the people and fight corruption, the Iraqi government used bullets and forbidden poisoning gas bombs to crush and kill thousands of these peaceful undefended demonstrators ( Amnesty International issued a report on October 31, 2019 on these bombs).
We request your esteemed organizations to:
Mandate an international independent committee to investigate the scale and depth of corruption crimes committed by top level Iraqi authorities with their political mafias, and penalize them .
Disclose top level authorities who allowed shooting demonstrators by life bullets and the use of forbidden bombs against peaceful demonstrators, and penalize them.
Forbid Iraqi Authorities from using internationally forbidden military class gas bombs to deal with demonstrator and hold top level authorities accountable for this crime.
Force Iraqi government to dismiss all armed bands belonging to ruling political parties responsible for kidnapping, killing peaceful demonstrators and bring them to justice.
We appreciate all your efforts to defend human rights, to assist setting independent investigation, and taking measures to penalize those responsible for these terrible crimes.