INVESTIGATE JRA BULLET MAKING MACHINES
10
people have signed this petition.
Add your name now!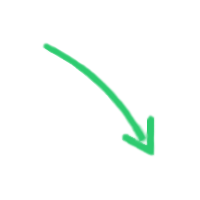 10

people

have signed.

Add your voice!
Maxine K.
signed just now
Adam B.
signed just now
MURDER IS AT RECORD LEVELS & GUNS DON'T KILL, BULLETS DO
If you have buried a murdered relative, friend, co-worker or neighbour or if you often wonder when you will, this petition is one that needs YOUR support.

On Nov 28, 2013 Customs discovered an attempt to smuggle 3,000 bullets and an automatic bullet making machine. Within 24 hours an alleged perpetrator was publicly named and within 7 weeks, Oneil Schroeder was charged and placed before the Court for prosecution. BUT only a few weeks later the following comes to light, after a Jamaica Observer article kicks of a firestorm about "Another Bullet Machine....in the corporate area for over a decade."
Despite the JCF's assurances that no such equipment has ever made it into the island, FOUR bullet reloading machines were removed from the Jamaica Rifle Association (JRA) after some members reported their concerns. One of the four, WAS IN USE.
NOTE: The Firearms Act (1967) under which Oneil Schroeder was arrested, charged and prosecuted (few weeks before) BANS ALL CITIZENS from operating a bullet making machine without a licence. This is issued by the Firearms Licensing Authority (FLA).
NOTE: The Government of Jamaica has NEVER EVER issued any such license. Period. For very obvious reasons - Jamaica's uncontrollable murder rate.
Nine members of the Rifle Association, including the former Minister of National Security, Dwight Nelson, signed a letter calling the JRA's reply about their alleged unauthorized, unlawful and unsecure manufacture of bullets "misleading and dishonest".
These members of the JRA have tried unsuccessfully since 2014 to get a credible investigation started and answers established as to (1) who authorized the purchases, (2) how and when were they brought into the island, (3) who authorized the retrofitting and use of one machine, (4) what controls were put in place to ensure the bullets were not being sold on the streets and (5) how did the FLA audit the JRA for almost a decade, without exposing and reporting the possession and unlawful use.
NOTE: One machine can make 12,000 rounds per 24 hours, with a minimum street value of $100 per round = $1.2M PER DAY
Minister Robert Montague, knowledgeable of these facts, the escalating and wanton murders of citizens AND repeated reports of abnormalities and lack of accountability at the Jamaica Rifle Association over the years, responded to TVJ's question of how he plans to deal with these "breaches" on March 23, 2017. What was Minister Montague's reply??
"That was from 2014, the machines are now at the FLA. This Minister is interested in going forward."
TELL THE MINISTER THERE IS NOTHING "FORWARD" ABOUT HIS MOVE.
THESE ARE VERY SERIOUS CHARGES WITH LIFE AND DEATH IMPLICATIONS.
WE ARE CALLING FOR AN IMMEDIATE INVESTIGATION WITH PROTECTION FOR THE WHISTLEBLOWERS.

CLICK THE LINK BELOW FOR CVM'S FASCINATING 2014 ATTEMPT TO GET ANSWERS
Other Media Articles.....
http://www.jamaicaobserver.com/NEWS/Bullet-making-...
(http://www.jamaicaobserver.com/news/Another-Bullet...)