Internet Privacy
24
people have signed this petition.
Add your name now!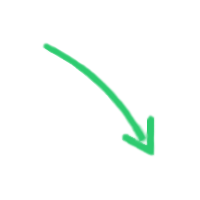 24

people

have signed.

Add your voice!
Maxine K.
signed just now
Adam B.
signed just now
I generally think the Internet is a wonderful tool. My daughter uses it to help her do her homework. I use it to research everything from home improvement projects to which lender had the best rate for a line of credit I was considering. It can be used to find jobs, restaurants, car repair shops, etc. But I wonder how many people use it to find other people -- people who do not wish to be found. I pay the phone company monthly to keep my telephone land line number unpublished. I pay yearly to have my website registrar information kept confidential. I am on the \"Do Not Call Registry\". And yet yesterday I was able to find out my date of birth, home address (including a map and driving directions), phone number, occupation, and annual income - all with the click of a mouse. If I had paid a small fee of $49.95, I would have gained access to all my previous addresses, other last names used (including my maiden name), my height, weight, eye color, hair color, current email addresses, a listing of all my neighbors, including their phone numbers and house numbers, any civil record information available, etc., etc., etc. Needless to say, I was appalled. I called the particular organization (ironically, I am keeping their name private) where I found my \'private\' information and was told that the information available for purchase was the same information made accessible at \"The Public Records Office\". I tend to think this is a mistruth. What Public Records Office would allow someone to walk in and get copies of my birth certificate, credit report, unpublished telephone numbers, personal characteristics such as height, weight, etc., all my previous addresses, etc. I know what I had to go through to obtain a copy of my own daughter\'s birth certificate that I had misplaced - it was not that easy. When I asked the customer service representative from the organization how I could immediately remove myself from their database, he literally laughed and told me their site isn\'t the only site offering such information, and that I would spend a lifetime ensuring my name was removed from every database made publicly available. This was quite disheartening, not to mention very frightening to me. I find it inexcusable that sharing music and movie files on the internet is illegal, a federal offense as a matter of fact, but sharing people\'s personal information is acceptable. With sites like these, is it any wonder identify theft is at an all-time high We tell our children not to post anything personal about themselves on the internet -- Seems kind of meaningless in the grand scheme of things. This petition will be sent to all government agencies involving internet practices and personal security, as well as news stations and others. If you support our efforts to keep \'private\' information private - please add your signature below.
Sponsor
I am not affiliated with any public or private agencies. I am just a concerned citizen trying to protect my rights as well as the rights of others.