No One Left Behind - Internet Access for All
724
people have signed this petition.
Add your name now!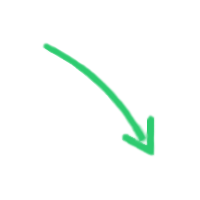 724

people

have signed.

Add your voice!
Maxine K.
signed just now
Adam B.
signed just now
Dear telecommunications industry CEOs,

The world has been fundamentally changed by the coronavirus outbreak.

One thing which has become evident during these troubling times is the absolute necessity of internet connectivity.

To adhere to social distancing an accessible and reliable internet connection is required to keep informed of guidance on how to stay safe, access public services, receive and spend money, communicate with family and friends, meet new people, care for the elderly, access mental health care, learn, collaborate, work, entertain and play.

The internet is our lifeline for social existence.

But it is not open and freely accessible.

Front-line workers carrying out essential services on low-incomes struggle to afford high speed connections
Rural communities live with the failure to develop broadband infrastructure and are forced to pay high tariffs for working and schooling at home
People in homeless accommodation are denied WiFi access
Asylum seekers are deprived the means to communicate with their loved ones in these worrying times
Internet access should be a fundamental human right, not a privilege based on income.
With your support, we can make it happen.
While medium term action is required to develop infrastructure to secure ultra-fast connectivity, immediate measures can be introduced by you to open up connectivity today.
During the Covid-19 pandemic time we all need to put our shoulder to the wheel and make available what resources we have to ensure that, together, we overcome this crisis and build infrastructure, public services and communities which are prepared to face future challenges.

We add our voices to those calling on you, as industry leaders, to work swiftly with Dáil Éireann and the Northern Ireland Executive to immediately open up all hotspots cost-free and to waive the prohibitive charges for households who are unable to access decent broadband connection.

We respectfully request a considered response via your social media and news section of your websites by Thursday 30th April at 12pm.
#NoOneLeftBehind
(See original letter in full at bit.ly/net4all-letter)
Community and Voluntary Groups
Adam Turkington
Aideen Gilmore
Alicia Toal – Voice of Young People in Care
Andrew McCracken, CEO Community Foundation for Northern Ireland
Angus Lambkin – Consultant Humanitarian Planning for Emergencies
Annette Curley, Mental Health Charity Support Worker Galway
Ann Godfrey
Anne McVicker, Director Women's Resource and Development Agency
Barry Murray, Turas na nDaoine
Bernadette McAliskey, Director South Tyrone Empowerment Programme
Brian Mac Domhnaill, National Federation of Group Water Schemes Monaghan
Charlie Fisher, Development Trust NI
Cherif Labreche, CEO New Communities Partnership
Chloe O'Malley, Community Activist Louisburgh Co. Mayo
Ciaran McClean, Chair Save Our Sperrins
Ciarán O Brien, Belfast Housing Action
Claudia Belloni, Co-ordinator Belfast Unemployed Resource Centre & North Belfast Friendship Club
Colum Benstead, Senior Social Worker, Childrens Safeguarding
Conchur O'Muadaigh, Bainisteoir Abhcóideachta Conradh Na Gaeilge
Collette O'Regan, LGBT Ireland
Deirdre Garvey, CEO The Wheel
Dermot Devlin, My Way Access
Dermot Nelson, Addiction Services, Co. Cavan
Denise Charlton, Denise Charlton Associates
Denise Wright
Desy Jones, Counsellor
Ed Peterson, Chairperson Forthspring Inter Community Group
Ellen McNally
Emerge Counselling Services, Lisburn
Emma Cassidy, Public Interest Litigation Support (PILS) Project
End Deportations Belfast
Etain O'Kane, Therapy Belfast
Feargal Mac Ionnrachtaigh, Stiúrthóir, Glór na Móna
Felicity Mckee, Disability Rights Campaigner
Frankie Quinn, Co-ordinator Éalú
Gerard McCartan, Chairperson Participation and the Practice of Rights (PPR)
Grian Ní Dhaimhín, Student Renters Group
Hugh Brennan, Director Ó Cualann Housing
James Orr, Director Friends of the Earth NI
John Dunbar, Chair Alternative A5 Alliance
John O'Doherty, Director The Rainbow Project
John Peacock, National Secretary YMCA Ireland
Josh O'Dowd, Sean Óg Le Cheile
Karen McGuigan, Suicide, Talking, Education, Prevention, Support (STEPS)
Kate Clifford, Director Rural Community Network
Kerry Melville, Belfast Food Network
Kyle Heffernan, Council for the Homeless Belfast
Laura Wright
Lilian Seenoi, Director North West Migrants Forum
Nicola Browne
Nigel McKinney
Mairtín Mac Gabhann, Cathaoirleach Loachra Loch Lao
Mary Ryan, CEO MACS Supporting Young People
Manus Maguire, Director Cliftonville Community Regeneration Forum
Markets Development Association
Margaret O'Riada, Director Galway Travellers Movement
Margaret Walker, West Belfast Suicide Awareness
Oyedamola Bolajoko, Project Co-ordinator Sawa Womens Space
Padraig Bennett, Community Worker Co. Meath
Pádraic Mac Coitir
Pádraig Ó Tiarnaigh, Gníomhaí Teanga Gaelphobal Ard Mhacha Theas
Patrick Yu, Executive Director Northern Ireland Council for Racial Equality
Pat Finucane Centre
Pilip Ó Ruanaí, TACA
Phillip McTaggart, Mindskills
Rachel Mullen
Rachel Powell, Women's Resource and Development Agency
Rebekah McCabe
Ryan Doherty, Homeplus NI
Ryan McKinney
Refugees Welcome NI
Richard Higginson, Loveworks
Rory Doherty, Quaker Service NI
Sara Connolly, Homeless Services, Tallaght, Dublin
Sara Ferrigan, Clare Public Participation Network
Sarah Mason, CEO Women's Aid Federation NI
Sister Maureen Lalley, CEO Tochar Valley Rural Community Network Mayo
Stephanie Leonard, Founder Act Build Change
Stephanie Mitchell, Director Belfast Friendship Club
Stephen Wood, Co-ordinator Tools for Solidarity
Stevie Nolan, Trademark
Susan McCrory, Director Falls Women's Centre
Suzanne O'Brien Participation Officer EPIC – Empowering People in Care
The Lantern Intercultural Centre
Trade Unions
Caoimhín MacColaim, INTO Northern Committee Rep
Gerry Murphy, Northern Secretary of INTO
John Boyle, INTO General Secretary
Kevin Daly, INTO Northern Chairperson
Mary Magner, INTO President
Niall McCarroll, Derry Trade Unions Council and UNISON Community and Voluntary Branch
Taryn Trainor, Unite the Union
UNISON NI
Academics
Dr. Brian Kelly, School of History, QUB
Dr Brigitte Anton
Professor Colin Harvey
Dr. Deena Haydon
Dr. Elizabeth McArdle
Goretti Horgan
Dr. Ionnis Tsioulakis
Professor John Barry
Professor John Pinkerton
Dr. Maria Pentaraki
Dr. Paula McFadden
Dr. Siobhan McAllister
Arts and Entertainment
Alan Braniff, Belfast Grime Man
Anne Devlin, Playwright
Ciarán Mac Giolla Bhéin, Stiúrthóir An Chultúrlann
Charlotte Dryden, Oh Yeah Centre
Colin Murphy, Comedian
Colum Sands, DJ and folk artist
Connor Kerr and Rebecca Clough, Another World Belfast
Daniel Jewesbury, Artist
Denis O'Hearn, Author
Declan McLaughlin, Singer/Songwriter
Damien Dempsey, Singer/Songwriter
Finn Kennedy – Theatre-Maker
Gareth Moore, Artist
Joby Fox, Singer/Songwriter
John Connors, Actor/Playwright/Director
Maria McManus, Poet
Mimi Turtle, CEO Strand Arts Centre
Niamh Flanagan, Director Theatre NI
Oliver Martin, Artcetera
Paula McFettridge, Artistic Director Kabosh Theatre
Peter O'Neill, Director Imagine Belfast
Robin Wilson, Author and Campaigner
Ruth Carr, Poet
Simon Magill, Creative Director The MAC
Sarah Clancy, Poet
Tim Brannigan, Writer
Vincent Higgins, Playwright/Actor
Education
Ashleigh Galway, Principal Currie Primary School
Bronagh McVeigh, Principal St Vincent de Paul Primary School
Emer Hughes, Principal Our Lady's Primary School
Emma Clarke, Acting Principal Wheatfield Primary and Nursery
Máire Uí Éigeartaigh, Príomhoide Bunscoil Bheann Mhadagáin
Pádraig Mac Cathail, Oideachasóir, Coláiste Feirste
Siobhan McQuaid, Principal Holy Family Primary School
Media
Adam Ramsay, Open Democracy
Chris Donnelly, commentator
Craig Dwyer, For A Change
Daithí McKay - commentator
John Gibbons, Retired Producer
Marilyn Hyndman, NV Media Trust
Sean Murray Film Maker
Trevor Birney, Below the Radar, Fine Point Films, Meon Ellie, and The Detail
Tyler McNally, The Last Round
Youth
Barry Fegan, Clonard Monastery Youth Centre
Carmel O Connor, Talk About Youth Project Dublin
Eddie Burns Youth Leader in Charge St Malachys Youth Centre
Israel E Nogie, Diverse Youth NI
Mary Field, CEO Northern Ireland Youth Work Alliance
Niall Enright, Manager Upper Springfield Youth Team
Paddy Mooney, Director Include Youth
Philip Glennon, Head of Operations Northern Ireland Youth Forum
Sean Madden, Holy Family Youth Centre
Shane Whelehan, Director Ardoyne Youth Enterprise
Siobhan McKinley, Quakers Teen Project Belfast
Sinead Keane, BeLonG To Youth Services
Start 360 - Stephen Barr
Steph O Rourke, Springboard Opportunities – Director of Springboard Angila Chada
Thomas Turley, Ardoyne Youth Club
Sports
Árd Éoin GAC
Joe Gormley, Cliftonville Football Club Player
Mick Conlan, Boxer and Intercontinental Title Holder
Paddy Barnes, Ex-Pro Boxer and Olympic Medallist
Religious
Adam McCormick, Site Pastor Christian Fellowship Church Sign Language
Alister and Ruth Wallace, Site Pastor Christian Fellowship Church Antrim
Andrew Gibson, Site Pastor Christian Fellowship Church Holywood
Rev Brian Anderson, Superintendent East Belfast Mission
Rev David Campton, Superintendent East Belfast Mission
Rev Ivan Steen for Windsor Presbyterian Church, Belfast
David Smith, Head of Northern Ireland Evangelical Alliance
Garath Baxter, Missions Pastor Christian Fellowship Church East Belfast
Laura Bell, Site Pastor Christian Fellowship Church South
Fr. Martin Magill
Owen Crane, Senior Pastor Christian Fellowship Church East Belfast
Thomas and Leanne Todd, Site Pastor Christian Fellowship Church Inner East
Legal
Ciaran Moynagh, Director Phoenix Law Human Rights Lawyers LTD
Daniel Holder, Deputy Director Committee for the Administration of Justice
Paddy Kelly, Director Children's Law Centre
Other
Emma Bricknell, Made in Belfast
John Dennehy, Founder ZARTIS