INTERNATIONAL TREATY TO BAN DOLPHIN KILLING / LETTER TO SHINZO ABE
4618
people have signed this petition.
Add your name now!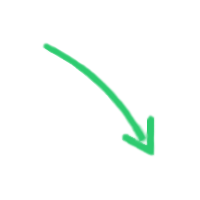 4618

people

have signed.

Add your voice!
Maxine K.
signed just now
Adam B.
signed just now
INTERNATIONAL PETITION FOR THE PROTECTION OF ALL DOLPHINS

TO: PRIME MINISTER SHINZO ABE, JAPAN

AND LEADERS OF ALL NATIONS

DELIVERED TO UNITED STATES, CANADA, UNITED KINGDOM, SPAIN, DENMARK, FRANCE, BRAZIL, CHILE, MEXICO, USSR, CHINA, KOREA, PHILLIPINES, UNITED NATIONS

From Earth Peace Foundation and Citizens of the Planet:

Esteemed Prime Minister Abe, Gentlemen:

We come to you on behalf of the world who watches in anguish and horror as the drive hunt and massacre of wild dolphins unfolds in Taiji, and on behalf of Earth Peace Foundation, a movement for peace for all species on our planet, based in California, United States of America.

We, the undersigned, come from all nations, and we are of all ages. We come with deep respect for the great nation of Japan, and with understanding that the killing happening now in Taiji belongs to a long
tradition for your fishermen there.

Our plea for innocent wild animals who belong to no nation, being slaughtered mercilessly in Taiji as we speak, is an urgent one. This year, if it mirrors the prior seasons in Japan, more than 20,000 dolphins will be destroyed.

We realize Japan has deep traditions in fishing and that fish is a core component of the Japanese diet.

We offer no disrespect to the fishermen in Taiji. We declare there is a time and a place to leave old habits behind that are no longer in line with our humanity as the human race. Dolphin meat is highly toxic for humans, as you may already know. Women and children can't eat the meat without risking permanent neurological damage to themselves or their fetus because of the heavy metal content. We implore your nation and all nations to lead the fishermen of this province in another direction, away from the dolphins.

We urge you to cease dolphin slaughter, now, and end it for all time with an international ban.

Selling the wild dolphins into captivity is inhumane, cruel, and not fitting to the honor of Japan or any great nation in the current day.

Prime minister Abe, you have said that you stand behind the fishermen as there is no international treaty in place to protect the wild dolphins. We implore you and all nations and the United Nations, to take the lead in creating an international treaty to ban all dolphin hunts, globally, for all time. We implore you to use your power in leadership to forge new ground in respecting this majestic creature who is wild and who does not belong to any of us.

There is a time for humans to leave behind old, ancient habits that we know have come to harm our planet, innocent animals, and our own integrity. This practice of dolphin slaughter is no longer supportive of Japan's integrity or the well being of our whole planet.

We urge you to take action to stop this horrific massacre of innocent dolphins. They are not expendable. They are not ours to kill.

Please take this action on an emergency basis before the next hunting season begins and issue emergency orders to cease the killing of the dolphins while a a treaty is finalized. The world is waiting for the merciless slaughter of the dolphins to end by the powers of such as yourselves in action.

All nations have an ethical duty to forge a treaty and stop the killing of all dolphins, in Taiji, and in every ocean.

The citizens of the planet earth agree:


全イルカ保護のための国際嘆願書

内閣総理大臣 安倍 晋三 殿

全世界の指導者様

この嘆願書はアメリカ合衆国、カナダ、イギリス、スペイン、フランス、ブラジル、チリ、メキシコ、

ロシア、中国、韓国、フィリピン、国連へ送付。

内閣総理大臣 殿:

全世界の代表として私たち、アメリカ合衆国カリフォルニア州を拠点とするアース ピース ファンデ

ーションは太地で行われている残酷で非人道的なイルカの追い込み漁について抗議します。

私たち 署名者は全世界からのすべての年齢層から成り立ってます。私たちは日本という偉大な国に対

して深い尊敬の念を持ってます。そして 現在 太地で行われてるイルカの追い込み漁はその地域での

漁師にとってもは昔からの伝統であることも理解しています。

私たちの嘆願は どの国にも属さない、太地で大量虐殺される 罪の無い動物のために差し迫ったもの

です。今年、例年通りイルカの追い込み漁が行われた場合、20,000頭以上のイルカが殺されるこ

とになります。

私たちは日本にとって漁業には深い伝統があることも、また魚が日本人の食生活において重要な要素で

あることを理解してます。私たちは太地の漁師に対して無礼なことはしません。私たちは人類として人

道的でない古い伝統をなくすべきだと宣言します。周知のとおり、イルカの肉はとても有毒性がありま

す。イルカの肉に含まれている水銀などの有機汚染物質のため、女性と子供たちにとっては彼らや胎児

に永続的な神経障害の危険無しではイルカを食べることはできません。私たちは全世界の人たちに太地

地方の漁師をイルカから離れて違う方向に向かわせることを願います。

私たちはイルカの大虐殺を直ちに終わせることを要請します。

野生のイルカを水族館に売ることは残酷かつ非人道的であり、現在の日本の栄誉やその他の偉大な国に

はふさわしくありません。

安倍総理、あなたは野生のイルカを保護する国際的な条約は存在しないため 漁師を援護すると言いま

した。私たちはあなたと全ての国、そして国連に全イルカ漁禁止の国際条約を作ることを要請します。 

私たちはあなたの指導力を、野生の雄大な生き物を尊重し、新境地を築くために使うことを願います。

私達人類には 地球、罪のない動物 そして私達自身の善徳を害する古代の習慣を捨て去る時間があり

ます。イルカ虐殺の行為は日本の整合性や幸せな地球を支持していません。

私達はこの罪のないイルカの恐ろしい大虐殺を止めることを促します。イルカたちは消耗品ではありま

せん。イルカたちは殺すための私達の所有物ではありません。

次の漁期が始まる前にどうか早急に行動を起こしてください。そして条約締結されるまでの間、イルカ

漁阻止の緊急命令を出してください。世界中があなたの行動によって無慈悲なイルカの虐殺が終了する

ことを待っています。

全ての国に太地での全イルカの殺害を阻止し、条約を締結させるために行動する道徳的な義務がありま

す。

地球の市民が同意

You can follow our campaign for an international treaty to end dolphin killing globally at
www.facebook.com/earthpeacefoundation
like & share us thank you!